Health Insurance In Chiang Mai
Expats and tourists in Chiang Mai have many options for health insurance coverage in Thailand. Private hospitals in Chiang Mai have direct billing contracts with international and local health insurance companies.
Are you moving to Chiang Mai or going for a visit? Don't head out on your next adventure without health insurance that meets your needs! Keep reading to find out more about your options for health insurance coverage in this beautiful, northern Thailand city.
If you have specific questions about insurance coverage in Chiang Mai, please contact an insurance expert at Pacific Prime!
If you're ready to compare quotes for health insurance from some of the best travel and health insurance companies, you can compare free quotes for Thailand health insurance here.
In this article, we'll make sure you have all the information to move forward with finding an insurance plan for your adventure in Chiang Mai. For additional information about health insurance in Thailand, check out Health Insurance in Thailand for Expats.
Health Insurance Coverage for Expats in Chiang Mai
Are you living in or moving to Chiang Mai? Find out what types of health insurance are geared toward expats and retirees living in Thailand's second-largest city.
Health Insurance for Medical Tourists in Chiang Mai
Are you planning to receive treatment, care, and/or procedures from one of Chiang Mai's outstanding hospitals? Find out what types of insurance are available for medical tourists.
Health Insurance Coverage for Vacation Tourists in Chiang Mai
Get the best insurance for your adventure in Chiang Mai with a quality travel insurance plan with emergency health insurance coverage in Thailand.
This blog post will also cover what types of coverage is available for the best private hospitals in Chiang Mai.
Insurance Coverage at McCormick Hospital in Chiang Mai

Insurance Coverage at Bangkok International Hospital

Insurance Coverage at Chiang Mai Ram Hospital
Health Insurance Coverage For Expats In Chiang Mai
The Social Security Scheme in Thailand typically covers working expats in Chiang Mai. This scheme offers free point-of-care services for many medical needs. However, many expats enjoy shorter wait times and fewer language barriers in private hospitals.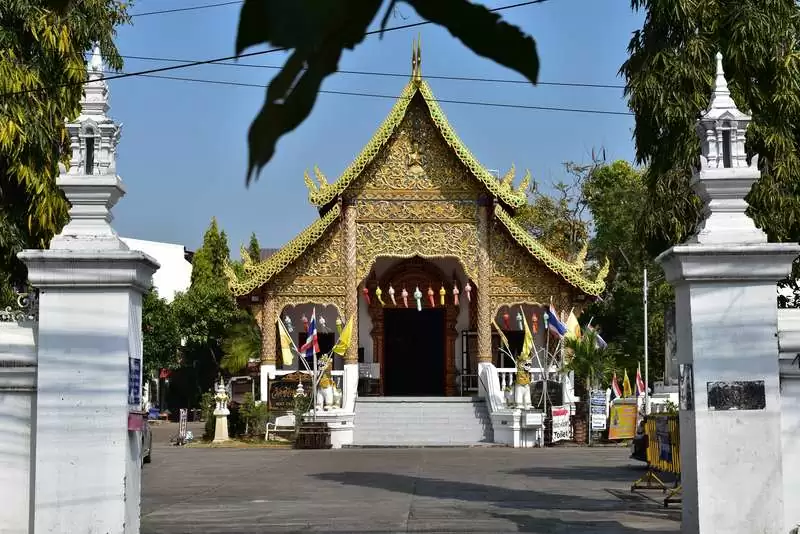 One major shortcoming of the Social Security Scheme for healthcare in Thailand is that it doesn't cover preventative services. However, many plans and private clinics in Thailand provide affordable means to stay up to date on preventative medical care.
Later in the article, you can find out more about direct billing and packages offered by the hospitals in Chiang Mai.
If you want more information about living in Chiang Mai, read this blog post about the Cost of Living in Thailand.
Health Insurance Coverage For Medical Tourists In Chiang Mai
Travel insurance plans won't cover travel for the purpose of medical treatments and procedures, but people from around the world travel to Chiang Mai for medical care anyway. They want to take advantage of high-quality and affordable medical treatments and surgeries in Thailand.
The reason travel and health insurance policies would not cover medical tourists for a procedure in Chiang Mai is that it would be cost-prohibitive to cover these procedures on such short-term policies.
Costs can add up when a treatment or surgery results in unexpected complications. There are insurance plans available for medical tourists that will help with those unexpected costs, even though the plan doesn't cover the procedure itself.
It's also important to note that Medicare is not going to pay for any type of medical care in Chiang Mai, Thailand. Americans with Medicare will have to pay for medical care abroad unless they have a different insurance plan with coverage.
Health Insurance Coverage For Tourists In Chiang Mai
Medical emergencies can happen anytime–even on vacation in Chiang Mai unfortunately. Tourists in Chiang Mai need a travel insurance plan with health insurance coverage in Thailand. Travel insurance plans can be customized to cover one trip or multiple, and there are many well-esteemed plans.
Pacific Prime has an article about travel insurance plans for tourists in Thailand. In the article, you'll find information about
Why you need travel insurance in Thailand and specific risks to tourists

Health insurance coverage options for tourists in Thailand

Travel insurance companies and how to get free quotes for insurance
Insurance Providers Accepted At Hospitals In Chiang Mai
Hospitals in Chiang Mai may be able to bill your international health insurance directly. You'll have to verify with the hospital and your insurance. Plans without direct billing agreements may still cover your care, but you will ask insurance for reimbursement after paying the hospital yourself.
It's important to know that you typically need an insurance plan with international coverage to receive coverage outside of your home country. Even if your insurance company has policies in your home country and destination country, that doesn't automatically mean you have coverage.
A hospital's ability to directly bill insurance depends on the hospital and your insurance company and plan. Usually, the hospital and insurance company have a direct billing agreement if direct billing is an option.
Although the hospitals in Chiang Mai do not list specific insurance companies on their websites, they do offer other packages and direct billing may still be an option.
Here are some insurance companies that may have direct billing agreements with hospitals in Chiang Mai based on their ability to secure direct billing agreements with hospitals in Bangkok, Thailand.
ADAC

AIU Insurance Company

Al Koot Insurance & Reinsurance Company

Allied Insurance

Baoviet

BUPA

International

Cigna

International

DavidShield International Medicine Insurance

Delaware American Life Insurance

Dynamiq

European Benefits Administrators

GlobalHealth Asia Limited

GMMI/FEP

Healix

HTC Worldwide Incorporated Medicine System Ltd

Incorporated Medical Systems Limited

InterGlobal

International Claims Services

LUMA CLAIMS

Medical Administrators International

Mitsui Sumitomo Insurance

Mobility Saint-Honore

Trails of Indochina

TRICARE

United Health

United Healthcare International
Pacific Prime is partnered with many of these insurance companies with direct billing agreements in Thailand. That's fabulous news because that means you can compare free quotes for health insurance plans!
For more information about different coverage selections, you can find helpful information in Pacific Prime's article about International Health Insurance in Thailand.
Find out how to verify coverage at three of the best hospitals in Chiang Mai.
Coverage Available at McCormick Hospital in Chiang Mai
If you have questions about whether or not your health insurance covers a provider or service at McCormick Hospital in Chiang Mai, reach out to the hospital and your insurance company. If McCormick Hospital is not in-network, your insurance company may recommend another clinic or provider.
Hospital inquiries may be sent to [email protected].
McCormick Hospital also offers packages tailored to meet the needs of expats and people living in Thailand, with an emphasis on preventative care not covered by Thailand's government-sponsored plans.
Packages and check-ups at McCormick include
Influenza and Pneumococcal Vaccines

HPV vaccine program

Four-strain flu vaccines

Annual health check-ups

Hand, Foot & Mouth Disease prevention vaccines

Allergy testing including air, skin prick, and blood

Acupuncture

Premarital exams

Baby vaccinations

Paid maternity programs

Screening endoscopies

Certain types of surgeries
Insurance Accepted at Bangkok International Hospital, Chiang Mai
Email the hospital at [email protected] to find out if your international health insurance plan allows for direct billing from Bangkok International Hospital in Chiang Mai. Callers local to Thailand may call +662-310-3101.
You should check with the hospital about insurance coverage prior to receiving any treatments. You will need to pay for any uncovered expenses yourself at the time of service.
Coverage Available At Chiang Mai Ram Hospital
To learn more about services and insurance coverage at Chiang Mai Ram, you can use the hospital's contact page. Your health insurance provider will also have information about whether or not it has any direct billing agreements with Chiang Mai Ram Hospital.
Packages for services are available at Chiang Mai Ram Hospital. These packages include medical and non-medical benefits:
High-dose and quadrivalent flu vaccines

Newborn photography

Picosecond laser treatments

At-home sleep studies
Frequently Asked Questions
How much does health insurance in Chiang Mai cost?
Health insurance premiums in Chiang Mai will depend on your coverage selections including length of time, locations covered, deductibles, and what types of coverage are provided. Both travel and long-term insurance plans are available for Thailand, and you can compare free quotes.
How do expats get health insurance in Chiang Mai?
Expats in Chiang Mai can purchase private health insurance plans from international or local insurance providers. One of the most convenient ways to secure health insurance as an expat is to work with a reputable insurance broker that will help you compare plans and pricing.
Is Thailand's private healthcare expensive?
Thailand's private healthcare facilities and providers are very affordable compared to countries like the United States and Singapore. The benefit of Thailand's hospitals and medical tourism industry is the up-to-date treatments and well-trained doctors at a lower price tag.
How much do prescription medications cost in Thailand?
Most prescription medications in Thailand are less expensive than the global median prices for the medication. The vast majority of medications in Thailand cost less than the same medications in the United States. Medications are 90% more affordable in Thailand on average.
Conclusion
There are many affordable options for both medical care and health insurance coverage in Chiang Mai. Make sure your exploration of Thailand doesn't leave you vulnerable to uncovered medical expenses by finding the right insurance coverage for you!
You can learn more about the insurance options for foreigners in Thailand and how to compare plans in this article.
By working with an insurance broker like Pacific Prime, you'll be able to compare plans and pricing from multiple companies in Thailand.
If you'd like to learn more about places to live for expats in Thailand, don't miss our guide to the Best Places to Live in Thailand for Expats. Tourists may even find cities they don't want to miss on their vacation in Thailand.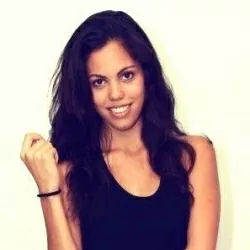 Latest posts by Jantra Jacobs
(see all)