Health Insurance Coverage In Bangkok
Many of Bangkok's private hospitals have direct billing contracts with local and international insurance plans. Expats, tourists, and foreigners in Thailand can select an insurance plan that meets their needs for traveling or living abroad in Bangkok, Thailand.
Are you traveling to Bangkok or planning to live there? Are you hoping to find out if you have coverage or how to find health insurance coverage in Bangkok? Keep reading to find out more information about finding the best health insurance plan for your needs in Thailand's capital!
If you have a specific question about insurance plans for Bangkok, please reach out to an insurance expert at Pacific Prime today!
In this blog post, you'll get information about what to expect for medical insurance coverage as a foreigner in Bangkok, Thailand. Find more information that matches your current healthcare needs while abroad:
Health Insurance Coverage for Expats in Bangkok
Living in or near Bangkok? Find out how to find health insurance coverage for foreigners living in Thailand.
Health Insurance for Medical Tourists in Bangkok
Medical tourists are people traveling from outside of Thailand for medical procedures. Find out what kinds of coverage are available.
Health Insurance Coverage for Vacation Tourists in Bangkok
Planning your next vacation to Thailand? Find out how to have health insurance coverage through a travel insurance plan.
You'll also find out more information about insurance companies and plans accepted at the best private hospitals in Bangkok, Thailand.
Insurance Accepted at Bumrungrad International Hospital

Insurance Coverage at Bangkok International Hospital

Insurance Coverage at Samitivej Hospital
For a broader overview of health insurance in Thailand, check out this Pacific Prime article about Health Insurance in Thailand.
Health Insurance Coverage For Expats In Bangkok
Expats working in Bangkok usually have access to free point-of-care medical services in public hospitals through the social security scheme. Private health insurance plans grant expats more affordable access to private hospitals with shorter waits and fewer language barriers.
Bangkok is home to many high-quality international hospitals that offer top-notch medical procedures and care. These hospitals may also have direct billing contracts with medical insurance companies so you don't have to wait for reimbursement.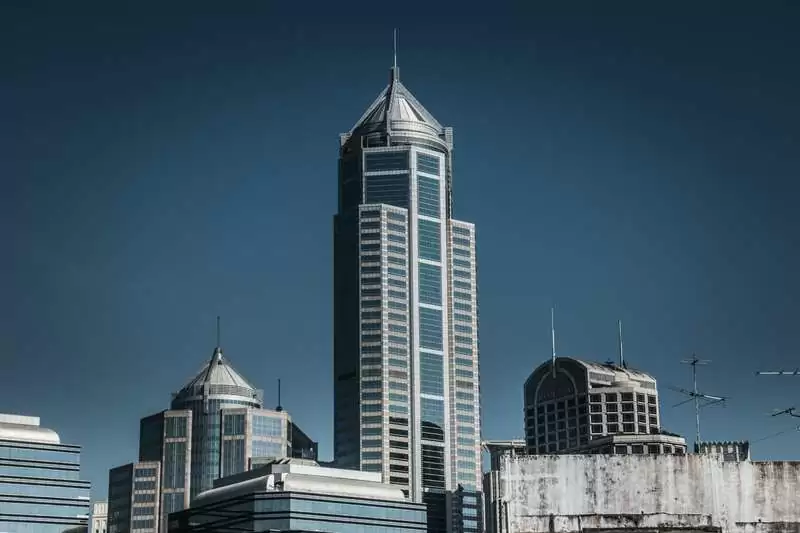 Later, you can find out which companies have direct billing compatibility with some of the best private hospitals in Bangkok.
If you want additional information for expats in Bangkok, read this article on the Cost of Living in Thailand.
Health Insurance Coverage For Medical Tourists In Bangkok
Most medical insurance companies do not cover international travel for intentional medical procedures. However, the quality, affordability, and shorter wait times at private hospitals in Bangkok bring many medical tourists to Thailand. You can check with your insurance company about coverage.
The reason health insurance policies would not cover someone traveling from their home country for a procedure in Thailand is that it would be too expensive to cover these procedures for the short duration of the policy.
There are insurance policies with coverage for complications of these procedures. The policy does not cover the procedure itself but would help cover the costs of unexpected complications resulting from the procedure.
Health Insurance Coverage For Tourists In Bangkok
Unfortunately, accidents can happen while on vacation to Bangkok. The good news is that there are many travel insurance plans to choose from that will provide coverage for tourists in Thailand.
Insurance Providers Accepted At Hospitals In Bangkok Thailand
For private hospitals in Thailand, most patients can receive medical services, pay for them at the time of service, and submit the claim to the health insurance company for reimbursement. Check with your insurance company about coverage. Sometimes the hospital can directly bill health insurance.
Although many insurance companies may offer services in both your home country and Thailand, you typically need an international plan for benefits to apply in Thailand.
Whether or not the hospital can directly bill your health insurance for services depends on your health insurance company and plan. If your health insurance provider and the hospital have an agreement, the hospital can send the bill directly to the insurance company.
We'll offer information about the insurance providers with agreements with some of the best private hospitals in Bangkok, Thailand.
Insurance Accepted At Bumrungrad International Hospital In Bangkok
Bumrungrad International has direct billing contracts with many health insurance companies. You may still have coverage if you do not have an insurance plan from one of the insurance companies with a direct billing contract. However, you will have to pay the hospital first and seek reimbursement.
International Insurance Companies with Direct Billing Contracts at Bumrungrad International Hospital include the following (Plan dependent, check with the insurance company for details):
ADAC

AIU Insurance Company

Al Koot Insurance & Reinsurance Company

Allied Insurance

Baoviet

CNM

Customer Care Pty Ltd

Daman Health Insurance

DavidShield International Medicine Insurance

Delaware American Life Insurance

Dynamiq

GlobalHealth Asia Limited

GMMI/FEP

Healix

Health 360

HTC Worldwide Incorporated Medicine System Ltd

Incorporated Medical Systems Limited

InterGlobal

International Claims Services

Island Home Insurance Company

JI Accident & Fire Insurance Co., LTf.

Kyoei Fire and Marine Insurance Company

LUMA CLAIMS

Malteser Hilfsdienst GmbH

Medical Administrators International

Mitsui Sumitomo Insurance

Mobility Saint-Honore

Mutuelle Des Patentés

National Health Insurance Company-Daman

National Life & General Insurance

Nippon Fire & Marine Insurance

Northcott Global Solutions

Oversea Insurance

P.T. Global Asistensi Manajemen Indonesia

Pacific International

Paramount Healthcare Management

PPP Health Care Limited

PT Asuransi Sinar Mas

Q Life & Medical Insurance Company

Quality Health Management

Seven Corners

Sompo Insurance

TakeCare Insurance

Tokio Marine & Nichido Fire Insurance

TRICARE

United Health

United Healthcare International
Pacific Prime makes it easy to compare free health insurance quotes from many of these insurance providers.
If you would like more information about how to use Pacific Prime's quote comparison tool for Thailand, you can see our blog post here.
For more information about different coverage selections, you can find helpful information in Pacific Prime's article about International Health Insurance in Thailand.
Insurance Accepted At Bangkok International Hospital In Bangkok
To find out if your international health insurance plan has a direct billing agreement with Bangkok International Hospital, you can email the hospital at [email protected]. Callers local to Thailand may call +662-310-3101.
You should check with the hospital about insurance coverage prior to receiving any treatments. You will need to pay for any uncovered expenses yourself at the time of service.
Insurance Accepted At Samitivej Hospital In Bangkok
Samitivej Hospital patients can send a picture of the front and back of their health insurance card and photo ID to [email protected]. One of their multilingual representatives will contact you with information about your health insurance coverage for your upcoming procedure.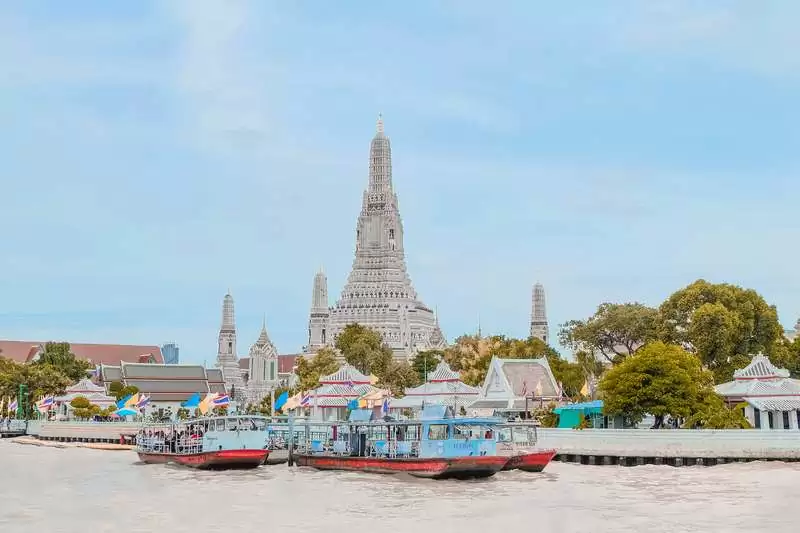 Some patients will likely need to pay for the medical expenses up front and seek reimbursement from their health insurance company. However, other patients may have their health insurance billed directly by the hospital.
Here are insurance companies with direct billing agreements with Samitivej Hospital in Thailand:
AAI Australia Pty Ltd. & AAI Indonesia

AdMedika

Blue Card Worldwide Service Center

Cega Air Ambulance

DavidShiled International Medical Insurance

EgyCross Assistance

EMA Global Pte Ltd.

Europ Assistance

European Benefits Administrators

First Assistance

Gems International

GlobalHealth Asia Limited

Healix International

Houghton Street Consulting

HTH Worldwide

IA International Assistance

Incorporated Medical Systems (IMS)

Inter Mutuelles Assistance

International Health Insurance Danmark

Luma Health

Lyncpay

Seven Corners

Tangiers International

Trails of Indochina

Travel Guard, Malaysia

Tricare

UnitedHealthcare Global

VYV International Assistance
The great news is that many of these insurance companies are partnered with Pacific Prime. That means you can quickly and easily compare free quotes for health insurance plans in Thailand.
Frequently Asked Questions
Will US Medicare cover me in Bangkok?
Americans cannot use Medicare coverage in Bangkok or anywhere else abroad. Medicare coverage only applies in the United States and its territories. There are no exceptions that apply to Bangkok or Thailand.
Can foreigners get health insurance in Bangkok?
Tourists and expats in Bangkok may get international health insurance plans from international companies or local health insurance companies in Thailand. Tourists will benefit the most from a travel insurance plan with medical coverage.
How much does health insurance cost in Bangkok?
The best way to find out how much health insurance will cost in Bangkok is to use a free health insurance quote tool. This allows you to select the timeframe, people needing coverage, and coverage elections. You can adjust filters until you find the plan that suits you best.
What health insurance is accepted in Bangkok?
There are many international health insurance companies with direct billing contracts with hospitals in Bangkok, Thailand. GeoBlue, Bupa, Aetna, Cigna, and IMG are just a handful of many. You can compare free quotes for health insurance in Thailand to find the best plan and provider for your needs.
Do hospitals in Thailand accept BlueCross Blue Shield?
Many private hospitals in Thailand have direct billing contracts with Blue Cross Blue Shield. The provider may be listed as GeoBlue on the hospital's webpage of insurance agreements. Both Bumrungrad International Hospital and Samitivej hospitals work with GeoBlue.
Conclusion
There are health insurance plans for all kinds of expats and tourists. Whether you're traveling to Thailand for a vacation or moving to Bangkok for work or retirement, find health insurance coverage that meets your needs.
If you have specific questions about getting health insurance in Bangkok, receive an answer from one of Pacific Prime's experts by completing the contact form.
Did you know? Bangkok was one of the best places for expats to live in Thailand. Find out more by reading the Best Places to Live in Thailand for Expats! You'll also find Chiang Mai on the list of best places for expats. We've got an article with tips for coverage in Chiang Mai too!
Latest posts by Serena Fung
(see all)