The Best Places to Live in Asia
Are you thinking about living in Asia? You're in luck. From the Philippines and Thailand to Singapore and China, plenty of places that could make for a great home on the continent. Yet it can still be tricky to choose your next base since each location is unique.
Do you enjoy bustling city life or prefer a quieter, more relaxed environment?
Will you be relocating on your own or with your family?
These are some of the many questions that you need to ask yourself as an expat who's looking to move to Asia. Expats and digital nomads looking to relocate to Asia have to consider the quality of life, cost of living, healthcare, job opportunities, and other factors.
We've compiled a list of the top 11 places for expats to live in Asia, based on these factors and more. From busy cities to tropical islands, there's something for every type of expatriate. With that said, let's discover the best places to live in Asia!
11 Top Places to Live in Asia for Expats
The continent of Asia is vast and incredibly diverse. Here you'll find a broad range of cultures, lifestyles, and climates. While the entire continent is worth exploring as a traveler, choosing your next place to live takes careful consideration.
Here's a brief overview of the top 11 places to live in Asia as an expat. After reading this article, you can dive into any of the following places in-depth through their respective articles, starting with the Philippines.
With its low cost of living and hospitable locals, the Philippines continues to attract expats from across the globe. Expats find it easier to communicate and adapt to their new environment since English is widely spoken.
If you love the outdoors then the Philippines could be calling you, as the country is famous for its beautiful beaches, pristine blue waters, and lush tropical landscape. The capital city of Manila is a busy metropolis with many job opportunities.
But if a more relaxed pace is what you're after then smaller cities like Cebu and Davao are great options. The Philippines generally offers an ideal mix of welcoming culture, natural beauty, and affordable cost of living.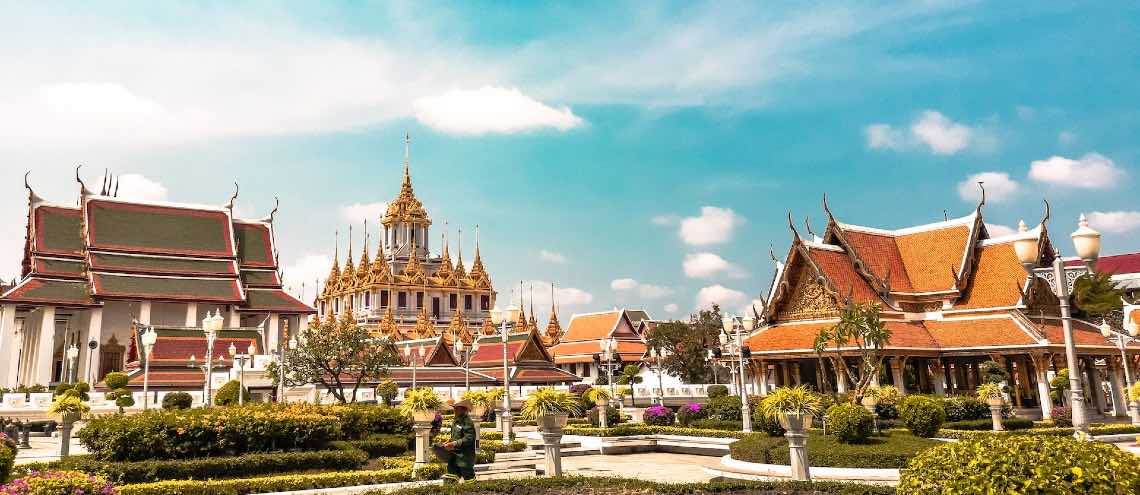 Tasty food, affordability, and warm climate are some of the many reasons why Thailand remains a popular expat destination. The country is known for its rich culture and history, and has an abundance of vibrant markets, beautiful temples, and so much more.
Bangkok, the country's capital city, is where you'll find a variety of activities from arts and culture to entertainment venues and everything in between. For a more laid-back lifestyle, head up north to the city of Chiang Mai or down south to the popular island of Phuket.
Thailand is famous for having some of the most stunning beaches in the world, making it an ideal base for anyone who enjoys swimming in the ocean or soaking up the sun. Offering a unique combination of culture, adventure, and recreation, Thailand is in a class of its own.
With its rich culture and fast-growing economy, Vietnam is a place that attracts expats the world over. Vietnam's cost of living is relatively low, giving you the freedom to enjoy what the country has to offer.
Its natural beauty is complemented by its rich history and adventure activities. Ho Chi Minh is the country's largest city, offering a bustling urban lifestyle and a blend of modern and traditional elements. The capital city of Hanoi is a hub for culture and education and has a charming old town.
Additionally, Vietnam is famous for its delicious fusion food, with Chinese, Southeast Asian, and French influences. If friendly locals, unique culture, and affordability are your criteria, then you should consider moving to Vietnam.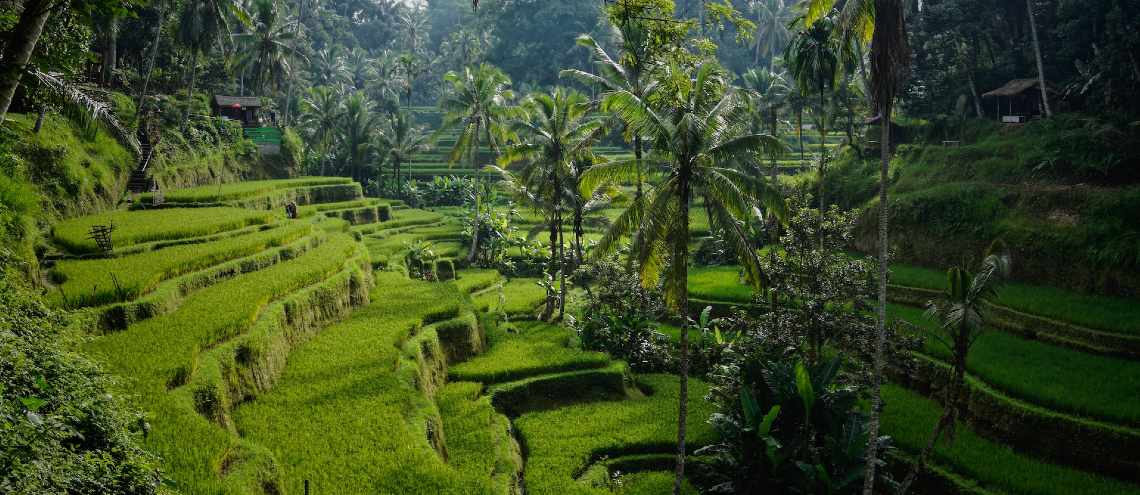 Did you know that Indonesia is the largest archipelago in the world? The country is home to more than 17,000 islands, each boasting its own charm and culture. Bali is a popular destination for expats and digital nomads, in particular. Check out the best places to live in Indonesia.
With its gorgeous beaches, lush rice terraces, and exceptional surfing, it's easy to see why. The capital city of Jakarta is a busy metropolis where modern and traditional elements meet.
Some of the most active volcanoes globally are in Indonesia and is the perfect place for anyone who enjoys outdoor activities. Its relatively low cost of living makes it easy for expats to live comfortably in Indonesia on a budget while enjoying the adventure and relaxation it has to offer.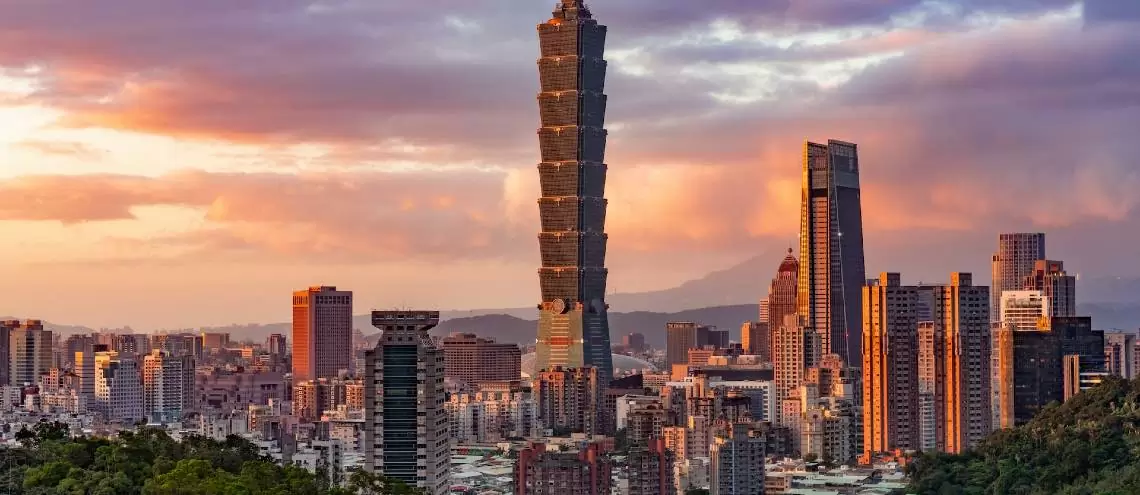 The small island of Taiwan boasts a high standard of living and is recognized for its lively culture, tasty cuisine, and beautiful natural scenery. Taipei is Taiwan's capital city and is a modern metropolis that's known for its busy nightlife, making it an ideal home for expat party-goers.
Conversely, Tainan, Kaohsiung, and other smaller cities where expats in Taiwan can enjoy a more relaxed pace of life. Foodies are drawn to Taiwan for its wide selection of cuisine. Here you can get everything from street food to high-end dining experiences.
What's more, the country is home to various hiking trails, beaches, and hot springs that are sure to satisfy your outdoor cravings. If you're looking for a combination of modern amenities and natural beauty, Taiwan is an excellent option. Make sure to read on the best places to live in Taiwan.
When it comes to unique and interesting places for expats to call home, Japan is high on the list of options in Asia. The country is known for its rich culture, stunning natural scenery, and technological advancements, to name a few.
The capital city of Tokyo is a vibrant metropolis where old meets new, while Kyoto, Nara, and smaller cities allow you to experience Japan's ancient history and culture. Delicious cuisine is another highlight of living in Japan as an expat.
You'll find everything from sushi and ramen to izakaya- and omakase-style dining throughout the country. It's impossible to talk about Japan without mentioning its natural beauty, such as its cherry blossoms in the spring and beautiful foliage in the fall.
In addition, Japan's transportation system is highly efficient, making it easy to get around and explore all that the country has to offer.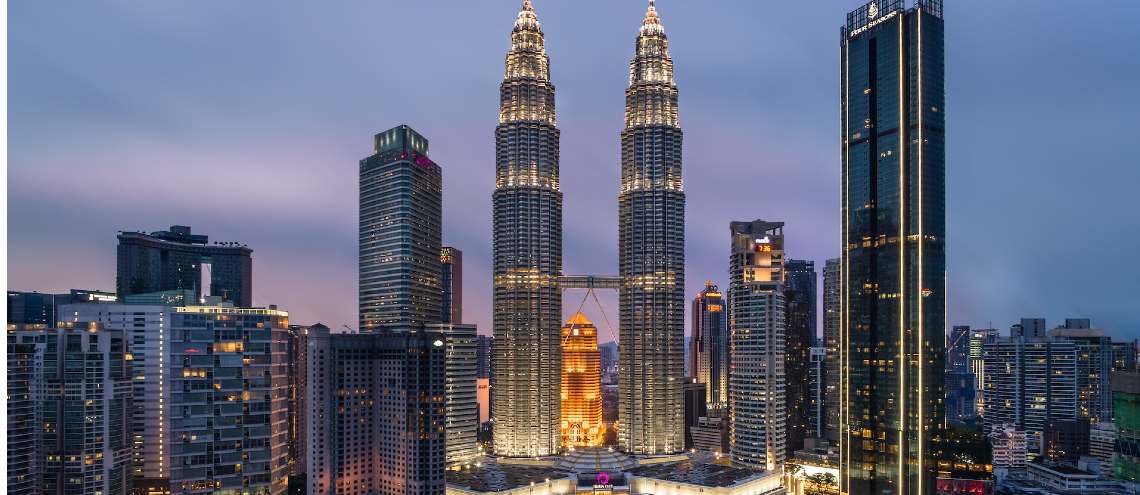 Malaysia is a multicultural, multilingual, and overall multifaceted country with a diverse population as well as rich culture and history. Its famous for its delicious cuisine that combines Malay, Indian, and Chinese flavors.
The capital city of Kuala Lumpur (KL) offers a unique blend of modern and traditional elements while Penang, Melaka, and smaller cities provide a more relaxed lifestyle. With its beautiful beaches and lush rainforests, Malaysia is a popular place for expats who love the outdoors.
Malaysia has a relatively low cost of living, allowing expatriates to experience a high standard of living without breaking the bank. Its warm climate and lovely locals only add to the ideal expat experience.
The modern and bustling city-state of Singapore is widely known as one of the best cities to live in the world. Along with a diverse culture, the city-state offers an exceptional quality of life, an excellent healthcare system, and a safe and comfortable environment.
Singapore is also famous for its thriving economy, which is a big reason why so many multinational companies and start-ups are drawn to it. Plus, its world-class education system makes it ideal for expats who are moving to Asia with their families.
As an expat living in Singapore, you'll have access to a broad selection of amenities. From world-class dining and entertainment options to first-rate shopping, Singapore has something for everyone. Likewise, its central location in Southeast Asia makes it easy to explore other areas in the region. Read more on the best places to live in Singapore. 
South Korea is an extraordinary country that features a booming economy and a rich cultural heritage. The country is a popular expat destination thanks to its modern infrastructure and high-tech industries.
Due to its rich history, South Korea also has many cultural experiences on offer, such as temples, festivals, and traditional markets. South Korea is also known for its food, with a wide selection of dishes that cater to all types of taste buds.
High quality of living, affordable healthcare, convenient public transportation, and a secure and comfortable environment are just some of the many reasons why expats love living in South Korea. Its strong educational system also makes it an attractive option for those with children.
China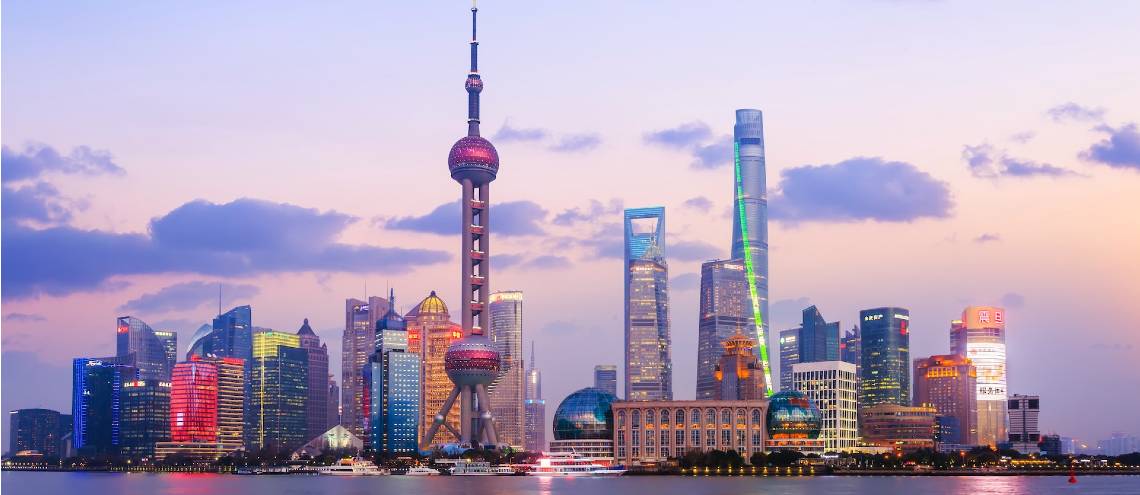 China is an incredibly diverse and vast country, complete with a rich history and vibrant culture. If you're an expat who's looking for something unique and exciting, China is a great option as it continues to fascinate those who travel to and live in it.
From ancient attractions and gorgeous natural beauty to lively cities and modern amenities, there are plenty of things to see and do in China. It's also home to some of the most recognized landmarks in the world, such as the Great Wall and the Forbidden City.
Diversity and flavors are synonymous with Chinese cuisine, and regional specialties give your tastebuds lots of options. Expats living in China also appreciate its affordable healthcare and exceptional public transport – though language barriers and cultural differences require some adjustment.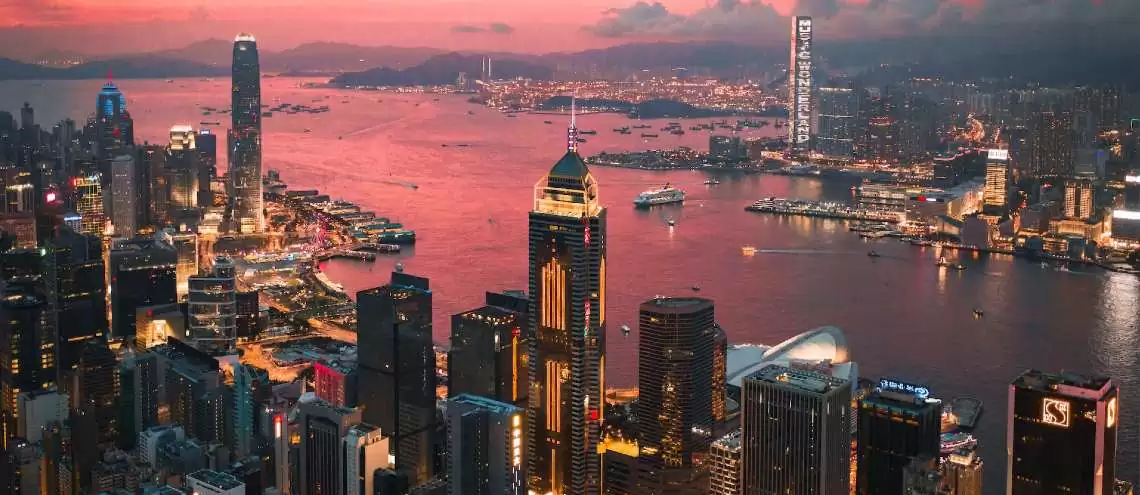 The cosmopolitan and dynamic city of Hong Kong (HK) is famous for its impressive skyline and world-class cuisine. Expats, in particular, enjoy the fast-paced and exciting lifestyle Hong Kong has to offer. It also offers a one-of-a-kind combination of Eastern and Western cultures.
The city is renowned for its shopping, dining, and arts and culture, and is also a hub for business and finance, giving expats lots of opportunities to advance and develop their careers. As an HK expat, you can expect a high standard of living, outstanding healthcare, and efficient transportation. Read more 0n the best places to live in Hong Kong. 
Hong Kong is also a safe place to live, making it ideal for expat families. Since it sits in the heart of Asia, HK is a convenient base to explore other parts of the region.
Conclusion 
There are many great places to live in Asia, and your selection will ultimately depend on your personal preferences. After all, everyone has different interests, needs, and budgets.
Is there a place on this list that's calling you? You can explore the aforementioned places in greater depth in our location-focused articles. If you're not sure where to start, read our article on the best places to live in the Philippines next.
Not interested in living in Asia? Check out our article on the best places to live in Europe for expats.
No matter where you go in the world, it's highly advisable to have comprehensive health insurance in place so your medical needs can always be met. We offer a wide selection of tailored insurance solutions so you can get the coverage you need.
We can also help you find the best health insurance plan in any country you move to!
Frequently Asked Questions
Where is the top place to live in Asia? 
There is no one "best place to live in Asia" as the ideal place depends on a person's needs and preferences, though Singapore, Thailand, Vietnam, and Malaysia often come out on top.
Which Asian country is the most liveable?
Singapore is generally considered to be the most liveable country in Asia, especially when it comes to safety and quality of life.
Which is the cheapest country in Asia to live in?
Vietnam and Indonesia are some of the most affordable countries in Asia to live in based on factors such as cost of living and local wages.