The 12 Best Places to Live in Europe
If you're thinking about living in Europe, luck is on your side. From Italy and Portugal to Malta and Poland, there are many places worth calling home on the continent. Even so, it can be daunting to narrow down your options since each location has its unique culture and lifestyle.
Do you prefer the hustle and bustle of a big city or the quiet charm of a small town?
Are you moving with your family?
Many remote workers are pondering such questions as flexible work arrangements have become increasingly popular in recent years. Several countries have even started to offer 'digital nomad' visas to make it easier for location-independent individuals.
With so many options to choose from, there's no time to waste. Here are the best places to live in Europe in no particular order. Let's dive in.
12 Best Places to Live in Europe for Expats
While the place you choose to live in Europe will ultimately depend on your preferences and priorities, it helps to know the top choices among expats. The following places are considered the best places to live in Europe for expats based on their quality of life.
Along with quality of life, our team of experts has taken the cost of living, ease of settling in, job opportunities, and other factors into consideration. What's more, we've taken feedback from expats and digital nomads residing throughout Europe into account for a well-rounded representation of each location.
Whether you're looking for a base to work remotely or a place to kick up your feet and retire, our list is bound to have something for you. It's exciting to think that your next home could be one of the 12 best places to live in Europe for expats we're about to explore.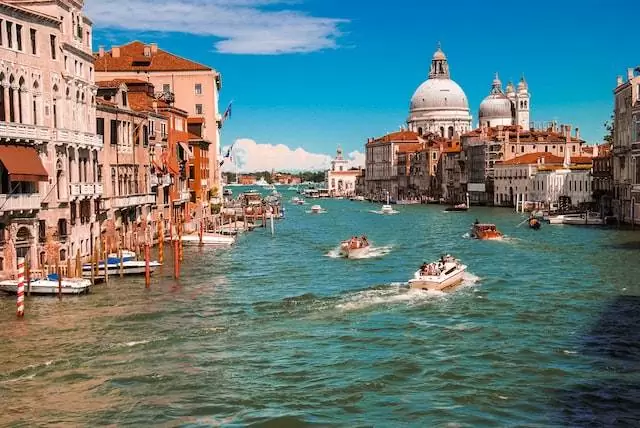 Do you dream of living in Italy? You're not alone. Expats from all over the world have their sights set on Italy for various reasons.
Perhaps you dream of living amongst breathtaking landscapes or walking down cobblestone streets. Or maybe it's eating fresh Italian cuisine and sipping local wine. Whatever the reason, Italy continues to attract expats from all walks of life.
While you're spoiled for choice in Italy, one of the preferred regions for expats is Tuscany. If money is no object then your best bet is somewhere between Siena and Florence. However, you can still enjoy authentic Tuscan living for the fraction of the price in smaller villages.
Of course, the best places to live in Italy aren't limited to Tuscany. Natural beauty can be found throughout the country, including Sardinia, Lake Como, Bolzano, Padua, and Trento. Similarly, Abruzzo, Liguria, and Padua are worth checking out if cultural heritage is what you're after. Read more on the best places to live in Italy.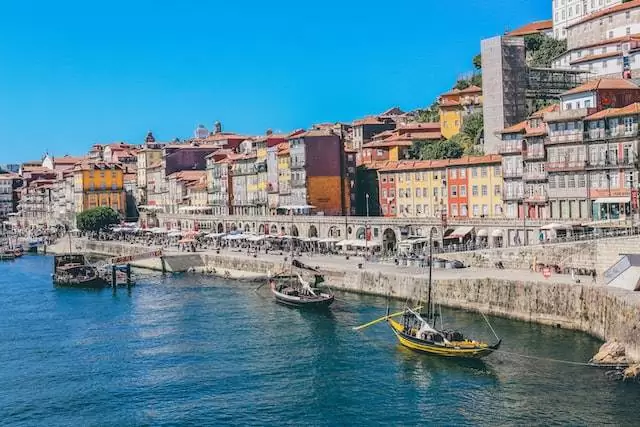 With an average of 300 days of sunshine annually, it's no wonder why Lisbon is one of the most enticing places to live in Portugal. Situated in the south of Portugal, the capital city experiences mild weather throughout the year and is much more affordable than other capital cities in Europe.
Expats, in particular, appreciate how easy it is to get settled into the local way of life. In fact, they often comment on how they felt at home in Portugal in no time. Aside from its open culture and friendly locals, many expats are drawn to the country's visa options and tax benefits.
It also helps that it's easy to get around in English if needed. While Portugal is ideal for those working remotely, the same can't be said for those looking for work in the country. Read more on the best places to live in Portugal.
When it comes to quality of life, Spain easily comes out on top among its European competition. The country is also known for its affordable cost of living and low crime rate, as well as good healthcare and education systems.
Whether you're an expat working remotely, an entrepreneur, in active retirement, or anything in between, Spain has something to offer everyone. As one of the top places to live in Spain, the capital city of Madrid is more costly than other areas in the country, though it's still more affordable than many other European capitals.
With fantastic weather and climate, Spain is especially suitable for those who dread Northern Europe's cold winters. It helps to learn some Spanish if you plan on moving to the country since English isn't widely used, especially outside of Madrid.
The hardest thing for expats to get used to? Siesta-based schedules! Those coming from a fast-paced culture may find it challenging to get used to the quiet post-lunch hours. Read more on the best places to live in Spain.
As one of the most visually incredible entries on our list, Greece has lots for travelers and residents alike to explore and enjoy. Ancient historical sites or black sand beaches, anyone?
Thanks to its high standard of living, Greece makes it easy for above-average earners to live rather lavishly. Greece is a relatively safe country with a stunning Mediterranean climate and food to match, making it a great place to call home if you're after a more slow and more relaxed pace of life.
Despite a relatively low cost of living throughout the country, the mainland tends to be cheaper than the islands. Prices in central tourist areas are also often higher, so it's advisable to opt for one of the lesser-known best places to live in Greece to save on accommodation, food, etc. Read more on the best places to live in Greece.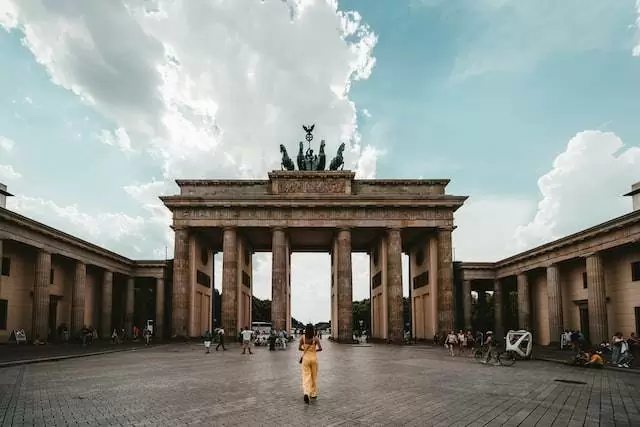 No list of the best places to live in Europe would be complete without mentioning Germany, particularly its creative hub: Berlin. With its rich history, diverse population, and thriving arts and music scene, Berlin is one of the most expat-friendly places in Germany – and globally as well.
Considered one of the "cool" contenders on this list, Berlin is a place that attracts creatives of all types. But it's also a top destination for digital nomads, entrepreneurs, and job seekers alike. Thankfully, controlled rents also help keep living in the European capital affordable.
Berlin may be an English-speaking city, but its food is incredibly multicultural for Germany. Are you a foodie that loves Vietnamese Pho for lunch and craves a Turkish doner kebab after a couple of beers? You're in luck as Berlin has it all.
Not keen on Berlin? Fret not, as Germany has other places worth residing in as an expat (like Hamburg). Read more on the best places to live in Germany.
Living in France is a dream for many. It also appears to be dreamlike in reality as France is consistently popular among expats from different walks of life. To start, there's the French lifestyle.
France is where you'll experience healthy work-life balance firsthand and learn how to prioritize the better things in life. That includes delicious food and stunning wine, both of which France is known for. It helps that France has one of the world's best healthcare systems.
Looking for the ideal place to live in France? Paris, Lyon, and Marseille offer cosmopolitan experiences while the rural regions come with a slower pace and stunning scenery. What's more, France is a major travel hub as it conveniently connects you to Europe, the UK, and the US.
If beautiful scenery and rich history are imperative to your next destination, then Ireland may be worth looking into. From activities to accommodations, expats living in Ireland have plenty to choose from.
Considered the "real capital of Ireland", Cork is the country's second-largest city and a popular place to call home for locals and expats. There's an undeniable cultural, artistic, and musical vibe to the city, which is lined with colorful Cobhn houses that give it a San Fransisco feel.
Here you'll find everything from natural landscapes to river valleys, coastlines, and more. It's an ideal place for lovers of nature, water sports, food, culture, and music – as well as families and those looking to start somewhere new.
Do amazing summers and beautiful winters sound too good to be true? No matter where you live in Sweden, you get the best of both.
For those who love more than the aesthetics of winter, there are plenty of activities to enjoy like skiing, cross-country skiing, and ice skating. But summer is when it gets really great, with temperatures of up to 30 degrees Celsius, city beaches, and comfortably warm water.
Whether it's summer or winter, Swedes generally emphasize relaxed and comfortable living. They prioritize spending time with loved ones and education (which is free for almost everyone). Work-life balance is so important in Sweden that several cities have been experimenting with shorter work weeks.
Made up of England, Scotland, Wales, and Northern Ireland, the UK remains a leading destination for those looking to relocate, and for good reason. It doesn't matter if you're a fan of nightlife, culture, or natural beauty, the UK has all that and more.
One impressive thing about living in the UK's best places is that you're constantly surrounded by history. That's right, even walking down the street can turn into a mini history lesson. What's more, the UK is home to some of the best museums and offers a fascinating cultural experience.
Moving with family or planning on starting one in the UK? You'll be pleased to know it's home to some of the top schools globally. Britain also boasts some of the world's best hospitals. Plus, traveling to and from the UK couldn't be easier thanks to its convenient geographic location. Read more on the best places to live in the UK.
Following the common theme of beautiful scenery, rich history, and affordable cost of living, Poland is a European country that continues to draw in expats from all corners of the globe.
While it may not be as diverse as other countries on this list, the best places to live in Poland (e.g. Warsaw and Krakow) have an increasingly cosmopolitan feel thanks to their growing expat populations. Winters in Poland may be incredibly cold, but the locals can also be very warm and welcoming.
Poland is relatively inexpensive compared to many other European countries, making it easier to enjoy its abundance of cultural events and vibrant nightlife. If you prefer outdoor activities, Poland offers hiking, kayaking, camping, windsurfing, and more during the summer months. Read more on the best places to live in Poland.
The small island of Malta sits in the Mediterranean Sea and is known for its pristine sandy beaches, comfortable climate, and tasty local cuisine – to name a few.
English speakers rejoice as there aren't many countries in Europe where English is as widely spoken as in Malta. In fact, English is one of the country's two official languages. The capital city of Valletta is where many expats choose to live in Malta and it's easy to see why.
As a UNESCO World Heritage Site, the fortified city of Valletta is one of Malta's most recognized tourist attractions. Even though the city is centuries old, you can find modern amenities and enjoy a lower cost of living in Malta than in other European capital cities.
Last but certainly not least, Hungary (specifically Budapest) continues to be one of the best places to live in Europe for expats.
As one of the oldest nations in Europe, Hungary is renowned for its culture and traditions. The country has become increasingly popular amongst expats with its lifestyle, scenery, cost of living, and safety standards.
Located on Central Hungary's Danube River banks, the captivating city of Budapest is home to many historical attractions and is one of Hungary's best living areas. The city is known for its wonderful architecture and vibrant nightlife, as well as its traditional food and relatively affordable living costs. Read more on the best places to live in Hungary.
Conclusion
To say you're spoiled for choice when it comes to places to live in Europe as an expat or digital nomad is putting it mildly. Europe is home to a wide array of cultures, landscapes, activities, and experiences that make it an ideal base for expats globally.
Whether you're looking for a great place to work remotely or somewhere to raise your family, you're bound to find the right fit in Europe regardless of your situation and preference.
If you enjoyed reading this article, be sure to read our article on expats living in Italy. As a top destination for expats, Italy has lots more to offer than what we briefly touched on above.
Do you have health insurance in place as an expat living abroad? We offer comprehensive international health insurance solutions to give you peace of mind no matter where you are in the world. What's more, we can help you find the best health insurance plan in any country you move to!
Frequently Asked Questions
Which country in Europe is the best for living?
Germany is a popular country for expats that can handle cold climates. It's known for its international communities and unique way of life.
Which is the top place to live in Europe?
Valencia is considered one of the best European cities for expats. The Spanish city is famous for its cultural attractions, museums, and active social scene, to name a few.
What are the best places to live in Europe for English speakers?
Sweden and Germany are some of the top countries for English speakers to live in, as well as Denmark, Norway, Finland, and Belgium.
Which EU country is most welcoming to foreign residents?
When it comes to friendliness and welcoming foreigners, Portugal tends to come out on top of all European countries.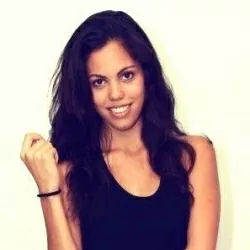 Latest posts by Jantra Jacobs
(see all)