7 Best Places to Live in Spain for Expats
Warm, always-sunny Spain is a dream of a country. With its affordable cost of living and endless work opportunities, Spain attracts expats from all across the world. What are the most popular cities and which one is best for you? Here, Pacific Prime answers all of your burning questions.
The Best Places to Live in Spain
Spain has plenty to offer, whether you are with family, a professional, or a retiree. From laidback coastal towns to bustling metropolitans, its diversity accommodates every lifestyle need. Ready to choose your new home?
Here's an overview of why Spain is one of the best places to live in Europe:
Art and culture
Work opportunities
Food haven
English is widely spoken
Massive expat community
Low cost of living
Warm climate
Well-developed transportation system
Barcelona – Start-up City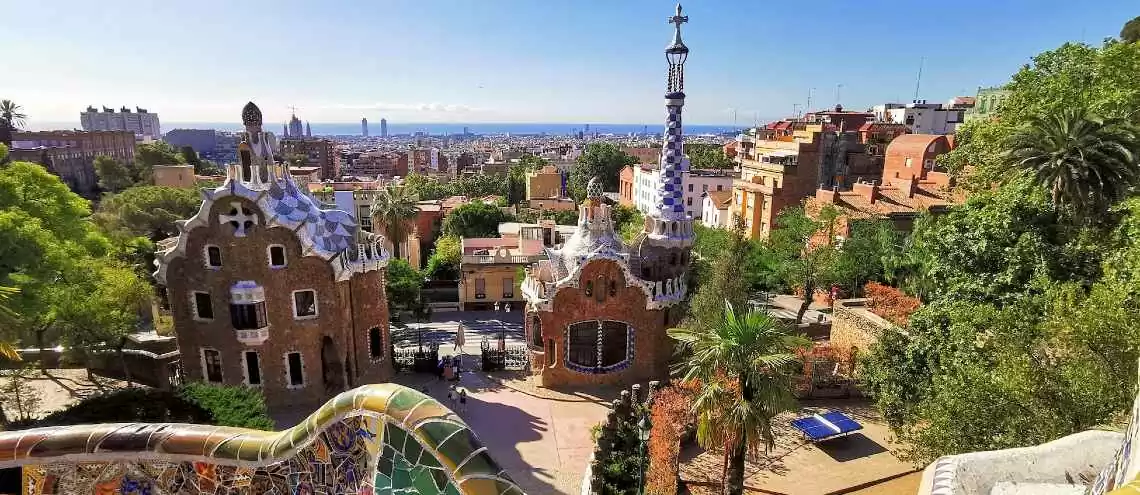 Barcelona, the second biggest city in Spain, is brimming with gorgeous architecture like the Sagrada Família. It is also a massive hub in Europe for budding entrepreneurs. Are you more of a city dweller or do you prefer to relax by the coast? The city offers expats the perfect mix of both.
What is Barcelona Known For?
Expat communities: Newcomers rejoice! The expat communities here are huge and thriving. English is widely spoken across the city, so it's easy to reach out on social media platforms to find like-minded individuals.
Nightlife: Transportation is fabulous with trains, metro, and buses running late into the night. Traveling between cities is not only safe but also a breeze.
Work opportunities: Co-working spaces are a dime a dozen in Barcelona. Expats and digital nomads will be pleased to find that there are plenty of work opportunities in the city, especially for startups.
Location and Lifestyle: Barcelona has its own beaches, unlike Madrid which is just as popular among expats.There are also a wide range of outdoor sports opportunities, including hiking, stand-up paddle, and swimming. This means you can always switch things up anytime.
Madrid – The Art and Culture Capital
The sunny Capital of Spain has something for everybody, whether you're an art enthusiast, an expat with a family, or a working professional. Similar to Barcelona, Madrid is big on culture and boasts a massive expat population.
What is Madrid Known For?
Lifestyle: You will never be short on entertainment and food options. Nightlife in Madrid is characterized by a bustling entertainment district offering a wide variety of shows and concerts. Bars and restaurants are also open late into the night.
Art and Culture: Madrid is home to three of Spain's most renowned art museums, which provide free entry every night of the week to historical art pieces, sculptures, and more.
Family-friendliness: Families will fall in love with this city and its plethora of beautiful parks and gardens. Compared to other Spanish cities, both Madrid and Barcelona have a higher cost of living. Nonetheless, housing is affordable the further you move away from the city center.
Transportation System: The constantly improving and heavily-funded public transportation makes it easy for expats and families to traverse the city. What's more, visiting satellite cities is incredibly convenient so go ahead and add weekend trips to your list!
Valencia – Beautiful Mediterranean Beaches
Valencia is a coastal city perfect for expat families with everything the bigger cities offer and a remarkably lower cost of living. Located in the Mediterranean, it is famous for its beautiful beaches and a more relaxed vibe.
What is Valencia Known For?
Family-friendliness: The expanding real estate market, coupled with a lower cost of living makes Valencia an ideal place to purchase your new home compared to cosmopolitans like Madrid and Barcelona.
Growth: Valencia is a dynamic city that is growing in popularity among digital nomads and expats in the last few years. The expat community will only increase in size from here.
Lifestyle: From a vibrant nightlife and cultural gems to a robust healthcare system, this coastal city is characterized by friendly and welcoming people without being overrun by too many tourists.
Art and Culture: Valencia is home to the renowned museum of Las Artes y las Ciencias, the Tomatina Festival, and are the proud original creators of paella.
Location: The city's proximity to mountains and beaches lends itself well to picturesque hikes in the summer and snowboarding in the winter.
Walkable City: Valencia is extremely walkable and most places are within walking distance.The ever-expanding underground rail network ensures that expats and families will have no problem going places, whether it's the popular pop-up parks or their offices.
Granada – Social Hub
Smaller in size but no less charming, Granada is an affordable hidden gem of a city. It is home to a spectacular UNESCO heritage site, the Alhambra. This city also makes for a solid base for expats and digital nomads looking to travel to other southern regions of Spain.
What is Granada Known For?
Location and lifestyle: Moving to Granada means that you'll be optimally located to enjoy all types of outdoor activities, with mountains to the north and beaches to the south.
Community: With friendly locals and a tight-knit expat community, there are socials happening every day of the week in Granada. Join in on the fun as people chat away at bars and restaurants on gorgeous cobbled streets. Granada is also popular with students and is an incredibly walkable city.
Seville – A Laidback Lifestyle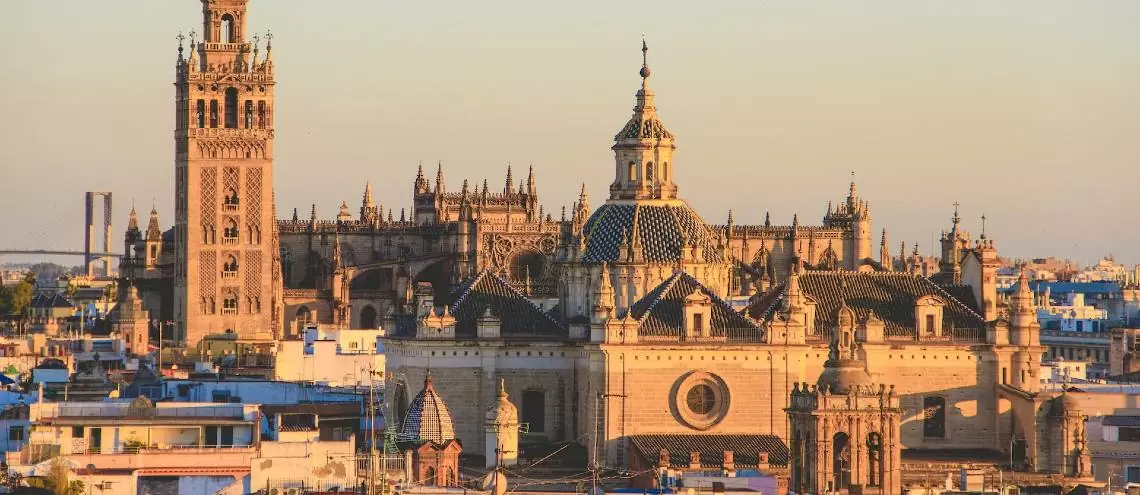 Seville is your answer if you're in love with the small town feel but also enjoys the fast pace of a metropolis. The capital of Andalucia is a city where expats can soak in the romantic traditions of Moorish architecture, flamenco shows, and horse-drawn carriages. It is also great for families.
What is Seville Known For?
Family-friendliness: Seville is perfect for expats and their families. The cost of living is reasonable here, hence the seizable expat population. In terms of education options, Seville is home to two universities and several German, English, and American schools.
Lifestyle: With that being said, it might take you some time to adjust to the relaxed, in-the-moment lifestyle of southern Spain.You will find that it's normal for locals to nap in the afternoon and have drinks before dinner in the warmest city in Europe.
Bilbao – Alternative Urban Hub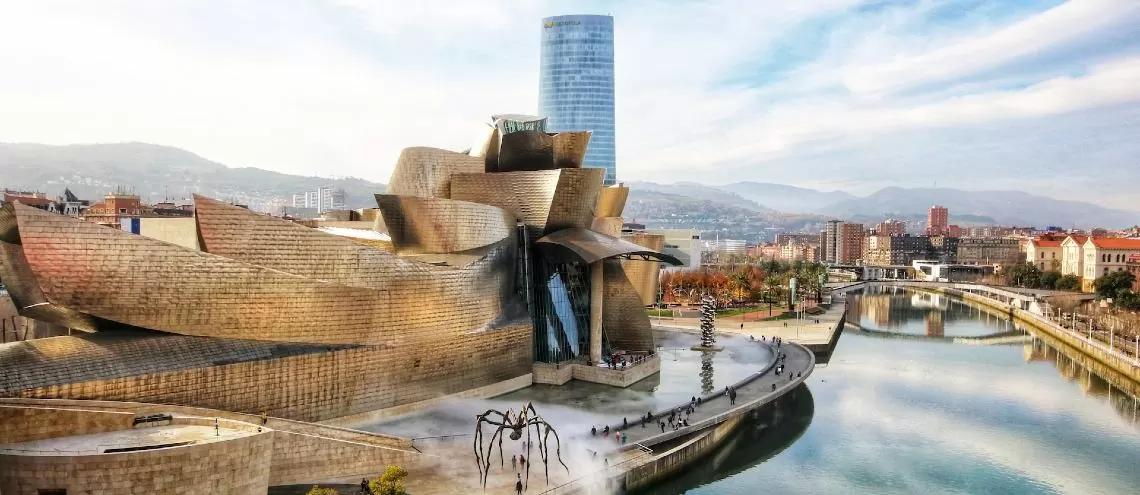 Looking for a quiet alternative to the frantic hubs of Madrid and Barcelona? Bilbao is your city. Located in northern Spain along the Atlantic Ocean, Bilbao is rich in culture. Professionals, retirees, and families will enjoy its endless food and shopping options.
What is Bilbao Known For?
Art and Culture: Expats can experience Spain's cultural diversity in Bilbao, the Capital of the Basque country. The riverside city's industrial past is apparent with shipyards and old factories found side by side with beautifully modern architecture, such as the Guggenheim Museum.
Food and Wine: Are you a foodie? If so, you'll love exploring the world's biggest covered market with a spectrum of produce on offer here in Bilbao. Besides delicious cuisine and a thriving coffee shop scene, Navarro, a local region, is also known for its growing Rosé wine industry.
Peace and Quiet: Bilbao is located in Northern Spain, where days aren't always sunny and warm. That's why tourists tend to shy away. It is also one of the most expensive cities in Spain, which means Bilbao appeals to a considerably smaller number of expats.
Malaga – Lively Port City
Malaga is the very picture of a stereotypical Mediterranean coastal city. Full of hotels and resorts, this populous city is where expats from all over the globe get their fill of sunshine and adventures. Malaga has a great range of neighborhoods to accommodate for different expat needs.
main treasures and attracts many tourists, professional expats and retirees keen to get their share of sunshine and an exciting Mediterranean lifestyle.
What is Malaga Known For?
Liveliness: Cruise ships and droves of tourists are a mainstay of the capital of Costa de Sol. Malaga is lively with a magnificent coast that stretches across the city. You'll find tourists eager to explore the old city everywhere you look and events around every corner.
Food and Wine: A spectrum of top-notch cuisines befitting of an international city is always available to tourists and expats alike in Malaga. So, indulge away, food and wine lovers!
Weather: Malaga is famous for its ever-lasting sunshine and warm climate. It's a dream for professionals, retirees, and families who dread the cold.
Neighborhoods: Malaga accommodates the housing needs of all expats spectacularly. Go for Cerrado de Calderon or Limonar if you prefer a quiet, suburban area. If you have kids, La Malagueta is a favorite for its great schools, and proximity towards various amenities.
Cost of living: Pensioners will be pleased to learn that living in Malaga is a lot cheaper than in cosmopolitans like Barcelona and Madrid. In addition, the standards of living remain high, which makes Malaga an attractive retirement location.
Conclusion
Now that we've gone through the best places to live in Spain for expats, here's how you can get there. Securing an international health insurance plan is one of the best decisions you can make for yourself and your loved ones. It ensures that you'll be well-protected no matter where you are in the world.
Not quite ready to relocate or is Greece more up your alley? Travel insurance is a good idea if you are looking to explore your options. Talk to our team of experienced advisors today for a free quote and impartial advice!
Frequently Asked Questions:
Where do most expats live in Spain?
Madrid and Barcelona are the cities most loved by expats in Spain. Thousands of expats and digital nomads find their home here every year. There are plenty of work opportunities in Madrid and Barcelona for those looking to relocate to Spain.
Where is the safest city to live in Spain?
Serville, the capital of Andalusian, is considered to be the safest city in Spain with its relaxed, coastal lifestyle. Granada comes in a close second.
Where do British expats live in Spain?
While British expats can be found in multiple cities across Spain, they are especially drawn to Costa de Sol, Barcelona, Madrid, and Serville.
What are the most popular cities for expats in Spain?
Many people across the world love Madrid. Thousands of expats visit Madrid every year for its attractive employment opportunities, culture, nightlife and accessibility to other cities in Spain and other parts of Europe.
Which city has the friendliest people in Spain?
While Spain is an expat-friendly country with its international universities and multi-national companies. Bilbao, Cordoba, Salamanca, and Toledo have some of the friendliest people in Spain.
Latest posts by Serena Fung
(see all)