5 things to be thankful for at work
Whether or not you celebrate thanksgiving, giving thanks has proven benefits: boosting your immune system, improving your mental health, and enhancing your personal relationships, amongst others. So much so that even in what has objectively been a challenging year in the world of work, there are a number of things you can and should be thankful for. This Pacific Prime article serves as a reminder.
A word about giving thanks 
It should be pointed out that giving thanks doesn't mean you put up with harassment in the workplace, a toxic colleague or supervisor, or that you compromise your happiness in any way. It also doesn't mean that you can't strive to look for better opportunities elsewhere. All that giving thanks entails is changing your outlook from a negative to a positive one, and appreciating the little things that can often go overlooked.  
Challenging years for the world of work
If 2020 was the year of the pandemic, where scores of employees were forced out of the offices and into their homes, 2021 is the year of recovery, where offices are gradually opening up and things are moving along again. Whether it was adjusting to Zoom calls initially and worrying about being laid off or missing the freedom and flexibility of remote working when back in the office, both these years brought about challenges for employees. 
Further reading: Learn about employee benefits trends in a world recovering from the COVID-19 pandemic by downloading our Global Employee Benefits Trends Report 2021 today!
5 things to be thankful for at work
Against the backdrop of these challenges, you might be wondering: I'm thankful for my job. After all, having a paycheck during these uncertain times is a blessing. Or you might even be questioning: Is there much to be thankful for at work? For those currently in between jobs, being thankful may be even more difficult. But if you look close and hard enough, you'll always find things to be thankful for. Here are 5 things that may or may not have crossed your mind. 
1. Be thankful for the problems that you solve 
If everything was smooth sailing and there were no problems to be solved, then there probably wouldn't be a need for your job either. Every job is there to solve a set of problems, so be grateful for those problems to begin with. For instance, non-techy people and cyber attacks are the reason why IT experts are employed. Similarly, tough customers are probably the reason why knowledgeable, communicative, and polite customer service agents are needed. 
In-between jobs?
There are a number of problems that need solving in the world, and some of those will require your specific set of skills. It's your job to find out what problem you solve, before finding the people and places who face those problems. Note that they may not be aware of this at first, but that's where the power of communication and marketing comes in!
2. Be thankful for your unique skills and abilities 
Tying closely to the problems you solve is how you solve them. Whether you picked the ability up from your formal education and training, years of work experience and on-the-job learning, or it's simply what you were born with, be grateful for your unique skills and abilities. After all, not everyone has the opportunity you have. Not sure what your unique skills and abilities are? That's because you haven't discovered them yet. Everyone has something that makes them special. 
3. Be thankful for your emotions 
Back in the day, we were made to believe that emotions had no place at work. But today, this is an outdated concept. The past two years brought about so much upheaval in our lives that it's impossible to keep them hidden as soon as we clock in at work. So stop and acknowledge your emotions – both the good and bad, listen to what they are telling you, be thankful that you're aware of them, and then act on them in a productive and constructive way, if you can. 
Employee assistance programs (EAPs)
In fact, your employer may also provide mental health support and benefits for you to avail of and be thankful for. One popular option is employee assistance programs (EAPs), which helps you cope with personal and work-related issues. As our Global Employee Benefits Trends Report 2021 found, 
 70% of employers have seen an increase in the utilization of their EAPs.
4. Be thankful for the people you work with
Did you know that befriending a colleague makes you happier and more productive? That said, you don't need to be best buds to be thankful for them. Having someone around to chat with makes your work day less dreary and even cheer you up, and gives you someone to learn from and bounce ideas off. Make sure your colleagues know you're thankful for them. Say things like "Thank you for the opportunity.", "I appreciate that.", etc. The more specific, the better. 
5. Be thankful for your competitors (yes, really!)
Competitors at work aren't to be scoffed at. While there are days when you just wished they'd go away, your competitors actually play a very important role in your growth and development. They push you, challenge you, and even inspire you to be a better version of yourself. They make sure you're always on your toes, and make you grateful for the opportunity if/when you do triumph by landing a promotion or more responsibilities at work.  
Take charge of your own health and wellbeing today!
Even if your employer offers a fantastic set of employee benefits, you should take charge of your own health and wellbeing via a health insurance plan from Pacific Prime. Whether you're looking for individual health insurance, family health insurance, or any other type of health insurance, we bring to you vetted and tailorable plans from top insurers to meet your needs. What's more, we provide impartial advice and heaps of support along the way.
Contact us today to begin your insurance journey!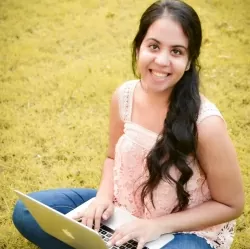 Latest posts by Suphanida
(see all)