The 9 Best Places to Live in Portugal for Expats and Digital Nomads
Portugal is a culturally-rich and charming country with plenty of sunshine, affordable living options, and a safe and welcoming environment for expats. Whether you're drawn to the vibrancy of Lisbon and Porto, or crave a laid-back lifestyle in one of its quieter towns, Portugal won't disappoint!
Living in Portugal may sound out of reach for many, but there's no reason why it has to be! You can definitely wake up every day to stunning coastlines, go back in time by immersing in historic architecture, enjoy its culinary delights, and, of course, taste its famous wines – all at a fraction of the cost you might be expected to pay back at home.
So take the first step in turning your Portuguese dream into reality by exploring what the country offers and discovering which place best fits your lifestyle, needs, and budget. We've made it easy peasy to do so by outlining the best places to live in Portugal. Let's dive right in!
9 Best Places to Live in Portugal for Expats
Moving to Portugal is a big undertaking. Before you can pack your bags and hop on a plane, you'll need to thoroughly plan and research. Some factors to consider are quality of life, cost of living, job opportunities, access to amenities, and more. Fortunately, we've done the legwork for you!
We've compiled a list of the 9 Best Places to Live in Portugal for Expats to help you narrow down your search. No matter what type of expat you are or the kind of life you're after, our list will serve as an informative and enjoyable read. For those of you who are open to other locations on the continent, you're welcome to check out our guide on the best places to live in Europe for expats.
Lisbon
As Portugal's capital city, Lisbon is perfect for expats, families, and students wanting the buzz of a big city – but not at the expense of culture. The city has a picturesque historic center, a thriving LGBT+ community, and is close to many breathtaking beaches.
Many expats are attracted to Lisbon because of its cobbled streets and timeless architecture. The city also accommodates a diverse range of lifestyles with its busy shopping areas, vibrant nightlife hubs, tight knit local communities, and idealistic seaside areas.
Getting around the city to all these fantastic places is made easy with the city's good public transport links. Hop around between markets, restaurants, cafes, and local attractions such as 11th-century São Jorge Castle and the 16th-century Torre de Belém.
If we had to describe Lisbon in a few words, it would be "a modern city with all the old world charm." There are plenty of things to see and do in the city, and it's filled with tourists and expats from every corner of the globe.
Healthcare in Portugal is some of the best in the world. With so many foreigners in Lisbon, you'll have no trouble finding English-speaking doctors. And the cherry on top is that the cost of living – whilst on the higher side, is still low when compared to many other European cities.
Porto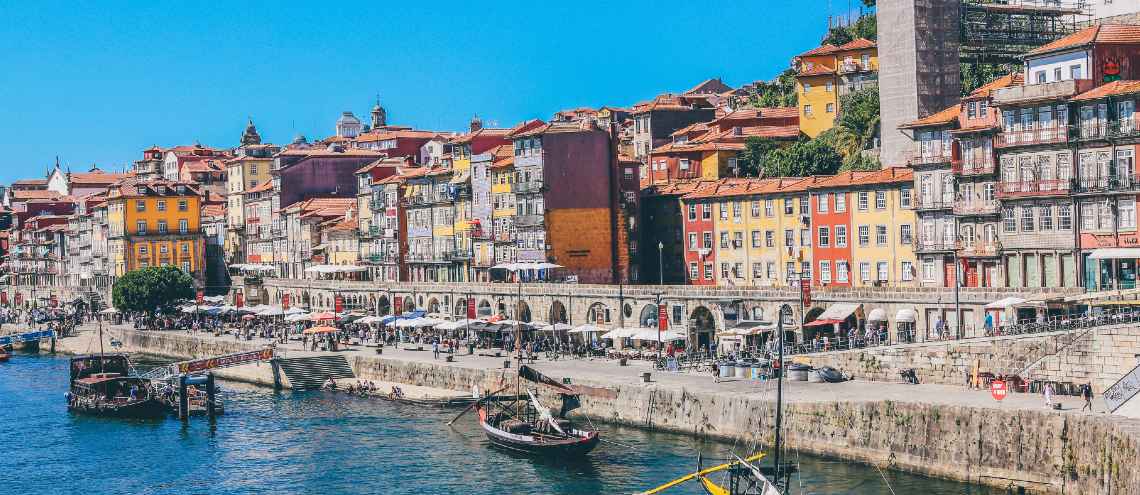 Next on the list is Porto! Renowned as the port wine-making region of the country, Porto is located only three hours north of Lisbon and along the Douro River. It's just as safe as the capital city, making it perfect for families, and it is also a cheaper option if budget is an issue.
With its own international airport, Porto is a center of culture and entertainment that can rival Lisbon. Its historic center also got the title of World Heritage Site by UNESCO in 1996, which attracts scores of tourists to the city each year.
As such, expats will have no trouble fitting in here. There's a large expat community, and English is also commonly spoken, and plenty of things to keep one occupied. Go shopping along Rua Santa Catarina, indulge in the local cuisine, or simply enjoy the cooler climate Porto has to offer.
Speaking of the cost of living, property prices in Porto vary significantly based on where in the city you are. Consider venturing out of the city center and popular beachside areas to find more affordable living options.
Braga
After Porto, Braga is Portugal's third biggest city and is also its oldest. It's a great option for expats looking for a cheaper and smaller city, complete with rich heritage and modern properties. That said, living costs are rising steadily as the city becomes more popular.
Braga's narrow lanes are filled with inviting restaurants, cafés, nightlife venues, and high-end boutiques, as well as famous ancient churches such as Portugal's iconic landmark, the hillside church of Bom Jesus do Monte.
Despite its modest size, Braga's location is exceptional. Whether you fancy a visit to the beach, the mountains, or even to neighboring Spain, you'll be able to do so easily! The city is also filled with a wide range of schools that makes it very family friendly.
Expats looking to move to Braga also have plenty of options regarding where to live. Those envisioning a laid-back lifestyle and lower prices can head to the northern quarters of the city, while those craving more tranquility will find them in the towns and villages on the city's outskirts.
Aveiro
Venturing into the center of Portugal, you'll find the city of Aveiro. With its rich history, culture, and charm, combined with its high quality, relaxed pace of life, and relatively smaller size, Aveiro is where you'll find many expat retirees and remote workers.
Aviero has earned a name for itself as the Venice of Portugal as the city is lined with gorgeous canals, Nouveau architecture, and vibrant gondolas (known as moliceiro). It's quintessentially Portuguese and provides authentic living for those looking to live somewhere other than Porto.
The best part is the city is still under the radar of most tourists, which makes it even more popular with expats. However, one downside to bear in mind is that English is less widely spoken here.
If you're looking to move to Aveiro, you should know that the city center has undergone a lot of modernization in recent years. It has meant more pedestrianized areas and a family-friendly vibe, but with plenty of shopping malls, cafes, and markets to keep residents occupied.
As an added appeal to Aviero, the city has also got decent road links to both Lisbon and Porto. So it's no problem if you're craving the big city life every now and then. Simply take a road trip and drive away to one of these two cities.
Coimbra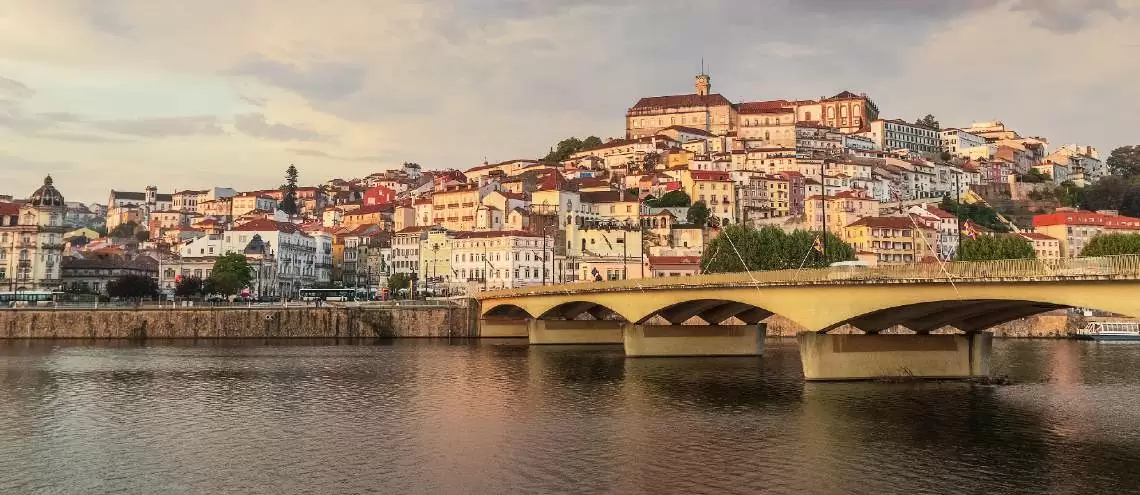 In the middle of Lisbon and Porto you'll find Coimbra, Portugal's medieval capital for more than 100 years. As a university city offering high-quality living and a relatively lower cost, Coimbra is highly popular with expat students, digital nomads, and retirees.
Coimbra is home to the University of Coimbra (UC), Portugal's oldest and most prestigious higher education institution. Areas close to the city center and university are in high demand as a result, but there are still plenty of options to choose from, depending on your preference.
With the university at its core, coupled with majestic architecture and a vibrant culture, Coimbra has a truly lively and safe feel. To top it off, the city also has excellent train links to the rest of the country including Lisbon and Porto.
However, expats who prefer to live by the coast will have to give Coimbra a miss. In addition to this, the city's changeable weather can also be quite frustrating for those who prefer predictability.
Portimão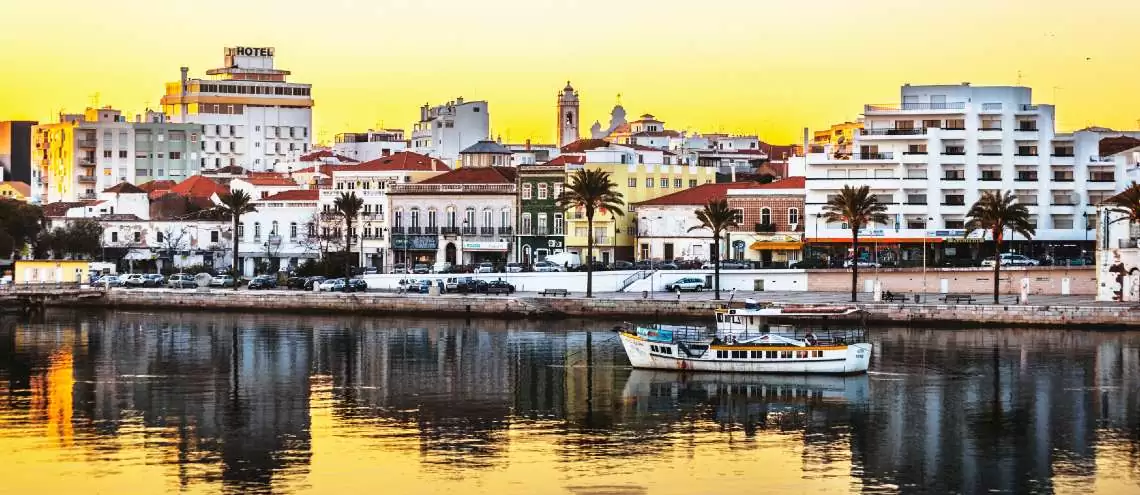 Portimão is located in Portugal's Algarve region, its southernmost region, and has some of the best and sunniest weather in the country. It's no wonder that expat retirees flock to the city in droves!
Blessed with golden beaches and spectacular coastlines, Portimão has got a super relaxed feel. Dotted along the city, you'll find plenty of hip and chic beach cafes and places to take in the vibe of the historic city center.
During the summer months, be prepared for the city to get busier and more bustling with the influx of tourists. It's also important to note that transport in the Algarve region is generally worse than in the rest of the country, so you may need to drive.
If an expat and English-speaking community is important to you, then you won't be disappointed with Portimão. However, working professionals will struggle as Portimão generally has fewer employment opportunities.
Funchal on Madeira island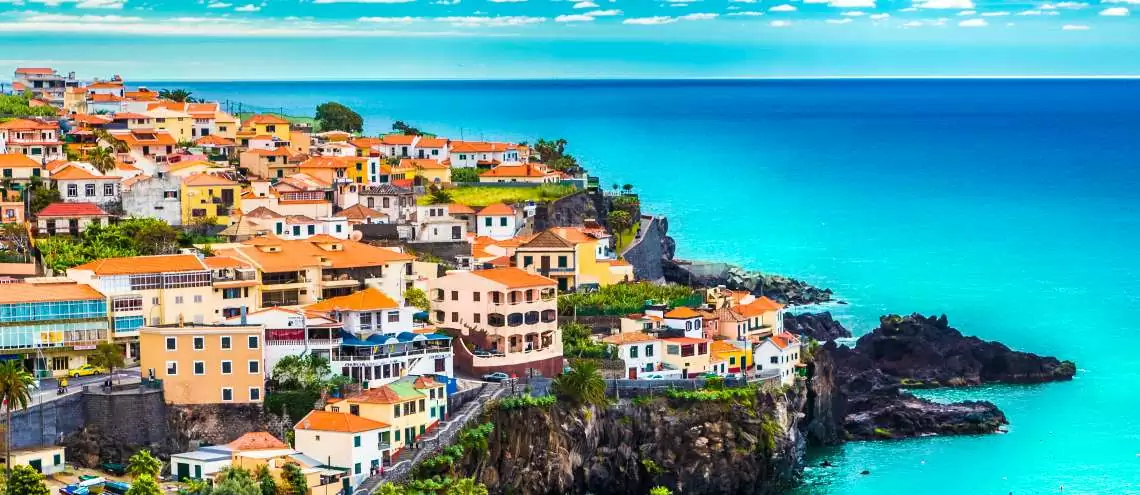 Funchal is the biggest city of the island of Madeira. It's still on the off-the-beaten track for many expats, but it is becoming increasingly popular with remote workers who want to take advantage of the islands' beautiful setting and warm climate.
Did you know that Madeira has dedicated the small village of Ponta do Sol specifically to digital nomads and remote workers? It has been hailed as Portugal's most impressive offering for the remote working community to date.
Bask in sunshine all year round as Madeira is so far south, just 600 km off the Moroccan coast and on the same latitude as Marrakesh. Impressive nature landscape also awaits, particularly from the cliff tops and high-level hiking paths.
As a relatively hidden gem, the island is also not particularly touristy. On the one hand, it gives the island a very safe, secluded, and family-friendly vibe. But on the other hand, expats who don't speak Portuguese may struggle to communicate as English isn't widely spoken.
Chaves
Located 10 km south of the Spanish border, Chaves is a small rural town. Historically, it was a gateway into Portugal, and this is reflected in the fact that the city's name means "keys." With a wallet-friendly cost of living and peaceful surroundings, Chaves is favorite for expat retirees.
Chaves is known for its spa resorts and thermal springs, which are believed to have healing properties. Since Roman times, visitors would head to the bathhouses in Caldas da Rainha to treat various ailments.
Mountainous areas are within reach of Chaves, making it an attractive and tranquil location. However, this proximity also means that the town experiences relatively low temperatures. Be prepared for shorter summers and cooler winters.
The cost of living in Chaves is also much more affordable compared to other parts of Portugal, especially big cities like Lisbon. But it's not the choice for expats who prefer the hustle and bustle – even though the town is located near several airports that make getaways easy.
Setúbal
Last but not least is the port city of Setúbal. As it's located just outside Lisbon, requiring only a 40-minute drive, the city is popular with expats who want the best of both worlds: a tranquil life with access to the big city. Plus Setúbal's cost of living is also lower than Lisbon!
Residing in Setúbal allows you to revel in the serenity and superiority of rural life. Situated along the northern bank of the Sado River delta, the area is surrounded by lush nature reserves and stunning beaches.
Setúbal also has a quaint, charming, and aesthetically pleasing town center at the heart of Portugal's sardine industry. Soak in the beach-like atmosphere featuring docked fishing boats, eateries serving fresh seafood, and bustling food markets with local produce.
So it goes without saying that Setúbal isn't the place for you if you enjoy a metropolitan lifestyle. Commuting to Lisbon – although an option can also be quite tough if you need to travel early in the morning and/or during rush hour.
While properties near the port area are affordable, it's highly sought after by local workers. Expats with higher budgets – especially retirees looking for ample leisure options, typically go for the pricer apartments located close to the beaches.
Conclusion
Portugal has everything to make it an inviting destination for expats worldwide. From vibrant big cities and quaint smaller ones to serene island locations, Portugal offers high-quality and affordable living, a safe and secure environment, and cultural abundance for all.
If Portugal doesn't quite hit the spot for you, check out our article on the best places to live in Spain for expats. Also located on the Iberian peninsula and bordering Portugal, there are many similarities between Spain and Portugal, so you might find something that works for you.
Regardless of where you move abroad, don't forget to secure health insurance. Not sure where to begin in your hunt for the right plan? We offer comprehensive international health insurance solutions catered specifically to the needs of expats.
And that's not all! We also have dedicated health insurance plans for expats living in Portugal. So you can rest assured that you'll benefit from localized support and assistance whenever you need it!
Frequently Asked Questions
In which area of Portugal do most expats reside?
Expats tend to flock to Portugal's bigger cities – particularly Lisbon and Porto. Both of these cities are renowned for their rich history, vibrant culture, and fairly relaxed lifestyle. However, smaller cities like Braga have their own charm and are popular with those seeking a quieter life.
Where is the safest location to reside in Portugal?
Lisbon, Braga, Porto, Funchal on Madeira Island, Portimão, Aveiro, and Coimbra are regarded as some of the safest communities to reside within Portugal. With that said, residents are encouraged to remain cautious of pickpockets – especially in touristy areas.
How much is the estimated cost of living to lead a comfortable life in Portugal?
Typically, an individual can sustain a comfortable standard of living with a monthly income or budget of USD $2,000. Meanwhile, a family of three can manage with an amount of around USD $3,000 per month.
Are expats entitled to receive free healthcare in Portugal?
In Portugal, both residents and expatriates are entitled to access free or subsidized healthcare services. To take advantage of the subsidized healthcare program, expats must register with the Instituto da Solidariedade in Portugal.
What are the drawbacks or disadvantages of residing in Portugal?
One of the major challenges of living in Portugal is obtaining a high-paying job. Regardless of whether you earn the minimum wage or the average salary, earning a substantial income can be difficult. As of 2022, the minimum salary in Portugal is USD $750 per month before taxes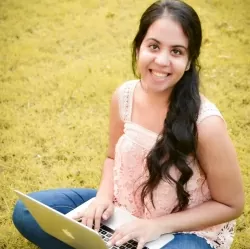 Latest posts by Suphanida Thakral
(see all)