The 11 Best Places For Expats In Malaysia
Malaysia is a popular location for expats and digital nomads because of the lower living costs and access to rainforests and beaches. Each city has its own cultural influences and experiences. With the variety, there's something for everyone in Malaysia.
Are you trying to find the perfect spot to settle down and work abroad? Don't overlook Malaysia! Keep reading to see the most recommended locations for expats.
In this guide, we'll share which cities in Malaysia will give the feel of a vacation resort and which ones will offer an immersive experience in the local culture. There's a retreat for every type of expat in Malaysia!
We'll also point out where to find international health insurance to keep you covered during your time abroad.
The Top 11 Picks for Resettling in Malaysia
Malaysia is a country in Southeast Asia. It mainly comprises the peninsula south of Thailand and shares a large island with Indonesia. Its proximity to many parts of Asia makes it a great location for expats who want to travel. It also has a lower cost of living than many popular expat hubs.
From the capital city of Kuala Lumpur to the island metropolis of Penang and the architecture of Ipoh to the nature reserves of Kuching, Malaysia has countless opportunities. It's also a great location for a home base if you want to see other parts of Asia.
We researched experiences from other expats and compiled this list of great locations in Malaysia:
Kuala Lumpur

Penang

Johor Bahru

Ipoh

Petaling Jaya

Kuching

Malacca

Shah Alam

Kota Kinabalu

Miri

Langkawi
Once you've checked out the offerings in Malaysia, explore other Asian island destinations, like our best picks for expats in Japan.
Kuala Lumpur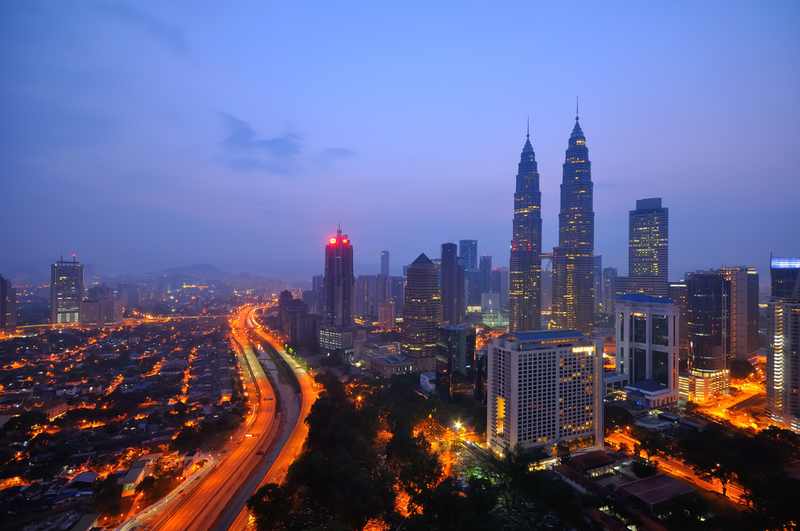 Kuala Lumpur is a top choice for expats and digital nomads. It's a modernized city with a southeast Asian feel. As home to many expats from all over the world, it features communities from many parts of the world, making it easier for people who don't speak the language.
CNBC ranked Kuala Lumpur as the best place in the world for expats in 2021. You'll find restaurants, shopping malls, and amenities. It's a comfortable city with a lower cost of living than most large cities.
Kuala Lumpur is on the northern side of the peninsula. If you want access to the airport for international travel, you'll want to be in Kuala Lumpur. It has an airport with both regional and international flights.
Drawbacks to consider:
Kuala Lumpur has serious traffic congestion, especially during peak hours.
Penang
Penang is the second largest metropolis in Malaysia, located on a gorgeous island off the coast of the mainland, connected by bridges. It offers a more relaxed atmosphere than Kuala Lumpur and multiple international schools for expat families. Penang is also home to a few beaches.
In addition to the beaches, Penang boasts a botanic garden and a national park. It's the perfect place for outdoor enthusiasts and backpackers. It has a large expat community and modern amenities. There are also lots of English speakers in Penang.
Drawbacks to consider:
Susceptible to flash flooding, especially along the coast.

Penang may be more expensive for foreigners.
Johor Bahru
Johor Bahru is on the southern end of the Malay Peninsula, just a bridge away from Singapore. It's a thriving metropolis with many job opportunities for expats. You won't want to miss the temples with Chinese and Indian architectural influence or the beautiful Malay mosques.
Its low cost of living makes it a great place for expats hoping to experience Singapore and Malaysia without the price tag of living in Singapore. It's also a great place for commercial investment and development.
Drawbacks to consider:
Due to its attractiveness and proximity to Singapore, it has a rising cost of living.

Johor Bahru suffers from increasing population density.
Ipoh
Ipoh, in northwest Malaysia, is another spot growing in popularity for expats. The fourth largest Malaysian city is cleaner and has less traffic congestion. Expats will love exploring cave temples, limestone hills, and vibrant street murals. The community is friendly to tourists and expats.
Ipoh has an Old Town brimming with architecture and art to admire. The Old Town is walkable for exploring. Ipoh also has a New Town with shopping centers and restaurants with modern features and experiences.
Drawbacks to consider:
As a smaller city, there will be fewer job opportunities for expats.

The expat community tends to have more retirees than working expats.
Petaling Jaya
Petaling Jaya is one of the most modern cities in Malaysia. Its largest industry is retail, so it is home to the best shopping centers in the country. It attracts the wealthiest shoppers and expats with its available luxury housing options.
Expats will also be able to find a wide variety of foods in local grocery stores. The public buses offer free rides. It's just west of Kuala Lumpur on the mainland.
Drawbacks to consider:
Many tourists and expats report more petty crime.

The cost of living is much higher than in other areas.
Kuching
Kuching is perfect for expats who want to experience the rainforest and wildlife of Malaysia. It's got a great cost of living and a relaxed environment. Kuching offers an immersive experience of Malaysian culture and food.
Kuching is home to Bako National Park and Semenggoh Nature Reserve. At the reserve, you have the opportunity to interact with wildlife, like feeding the orangutans!
Kuching is the capital of the state of Sarawak, not far from Miri, another city on our list.
Drawbacks to consider:
Fewer English speakers than in other locations.

It rains heavily here.

You may need a car or motorcycle to get around.

Less access to familiar western food.
Malacca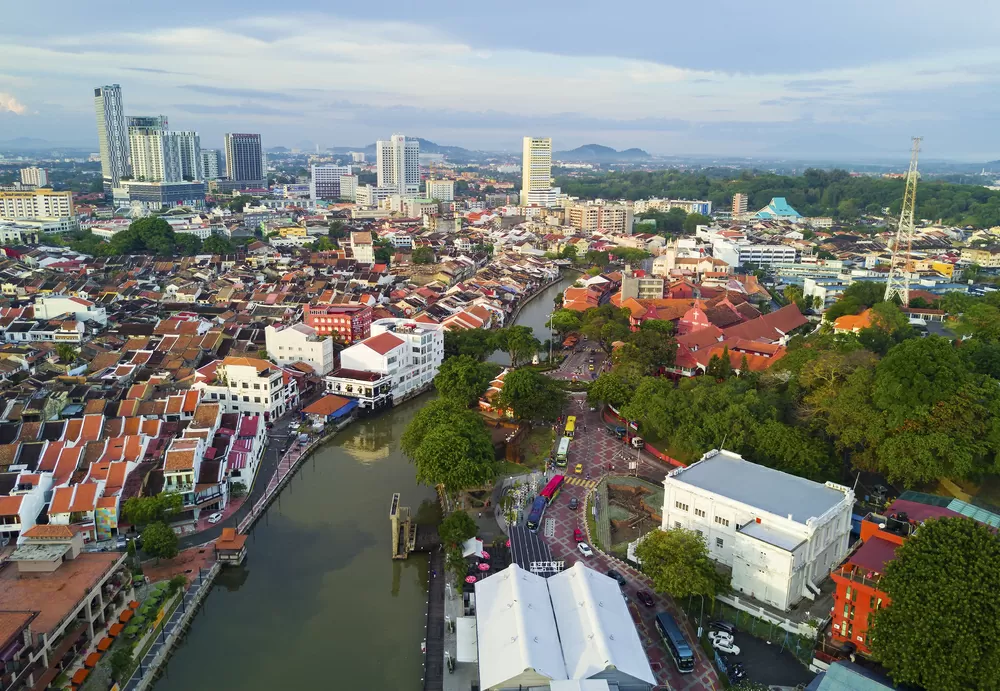 Malacca is situated on the Malacca river and the Malaysian coast, halfway between Malaysia's capital, Kuala Lumpur, and Singapore. It's smaller than Kuala Lumpur, but it still offers international schools and a sizable expat community with affordable housing.
The city has British, Dutch, Portuguese, and Chinese influence. There are also a few international companies with job opportunities for expats. Malacca is notorious for its cuisine.
Drawbacks to consider:
Traffic is frequently congested.

The roads are poorly maintained in many areas.

There may be reduced access to modern medical care.
Shah Alam
Shah Alam is home to the beautiful Sultan Salahuddin Abdul Aziz Mosque, the largest mosque in southeast Asia. It offers many private schools and modernized hospitals with great healthcare. It's also a quiet, conservative community for expats and their families seeking a more reserved lifestyle.
Shah Alam is in the state of Selangor, not far from the capital city of Kuala Lumpur.
Drawbacks to consider:
Shah Alam has a notable lack of nightlife.

Shah Alam also has fewer entertainment options than other cities.

Shah Alam is less open to other religions than other parts of Malaysia.
Kota Kinabalu
Kota Kinabalu is a growing Malaysian city with fewer tourists. For digital nomads, this city boasts high internet speeds and thriving infrastructure. Divers and beach-goers will love the small islands and exquisite beaches.
Kota Kinabalu is a coastal city in the state of Sabah. It also has an international airport for expats who need to travel frequently.
Drawbacks to consider:
You'll need to know more Malay phrases to get by here since there are fewer English speakers.

There are a lot of social expectations in Kota Kinabalu, and they are less accustomed to tourists.
Miri
Miri has a thriving nightlife scene and breathtaking views from its hills overlooking the metropolis. It's the place to live for expats who want a resort experience during their time abroad. It has many bars and activities for a tourist-like experience.
Miri is a coastal city in the northeastern corner of the state of Sarawak.
Drawbacks to consider:
Miri has a higher cost of living than some of the other cities on the list.

Accommodations may be more difficult to find.

The nearest airport only has domestic flights.
Langkawi
Langkawi is an island in Malaysia with a growing expat community. It offers a slower, village-like pace of life compared to the larger cities. Its picturesque beaches make this island the perfect retreat for anyone seeking a break from the hustle and bustle of cities.
You can find Langwaki off the coast of the peninsula on the northwest side of Malaysia.
Drawbacks to consider:
Digital nomads should be aware that Langkawi has slower internet speeds.
Conclusion
Living in Malaysia is an opportunity any expat wouldn't want to miss. From the abundant cultural experiences, foods to try, and architectural variation, Malaysia is one of the most exciting places to explore. Don't miss the rainforests and their animals or beaches of Malaysia's ample coasts.
Make sure you have international health insurance in the countries you live and travel to. This will ensure you have medical coverage for your health problems and emergencies.
Frequently Asked Questions
Can Americans move to Malaysia?
Americans can move to Malaysia, but you will need to obtain a visa from the Malaysian Representative Office, and you will need approval from the Department of Immigration.
How safe are Americans in Malaysia?
The United States Department of State has issued a travel advisory related to American tourists being kidnapped in Malaysia for ransom by terrorists or criminal groups. These groups usually target resorts and locations catered to tourists.
Can Americans buy property in Malaysia?
As long as all requirements are met, foreigners may buy property in Malaysia. There are certain restrictions on what types of properties, but it is possible to own property in Malaysia as an American.
Can Americans open a bank account in Malaysia?
Foreigners may open bank accounts in Malaysia as long as they have the proper work permits and visas. That means that tourists and short-term visitors will not be eligible to open a bank account in Malaysia.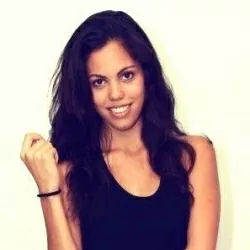 Latest posts by Jantra Jacobs
(see all)