11 Best Places To Live In South Korea For Expats
Expats and digital nomads looking for opportunities in South Korea will find a vibrant culture and a modern, affordable healthcare system. Picking the best place will depend on factors like your ability to pay a high deposit for rent, speak Korean, and your tolerance for air pollution.
Are you looking for a great place to settle as an expat or digital nomad? Don't forget to consider Korea! Korea's cities are known for their subversive cultural experience.
In this article, we'll detail the 12 best places to live. We will also share tips for adjusting to life in Korea and where you can obtain health insurance for your stay abroad. So keep reading to find out our top picks for satisfying wanderlust.
Top 11 Best Places To Live In Korea For Foreigners
Korea does not have many English speakers, and many western apps do not function well in Korea. Travelers will be most comfortable learning some Korean. Some cities have more accommodations for expats, so we'll highlight those options.
Here's our favorite places for expats:
Busan

Jeju City

Daegu

Seoul

Incheon

Daejeon

Ulsan

Jeonju

Suwon
We'll explore each location in greater detail so you have a chance to see the pros and cons of every location! Don't forget to reference more great places in Asia for expats!
Busan
Busan is a great city in South Korea for English-speaking travelers and expats. It has one of the largest expat communities in South Korea, so you may run into people who can give you guidance and pointers for adapting to your new home.
Pros of Busan
Busan has milder winters and warmer weather than Seoul, Korea's capital. It also boasts an urban setting that's less intense than the capital region. For outdoor enthusiasts, Busan is close to beaches and mountains.
For fans of the Korean film industry, Busan hosts an International Film Festival. The latest and greatest in Korean film production is on display each year at the festival.
Travelers can enjoy the amazing street food available at lower prices than in restaurants. Like most of South Korea, Busan is considered pretty safe for having such a large population.
Cons of Busan
Busan is not very close to any international airports. Expats hoping to access familiar western food will pay a hefty price while living in Busan.
Jeju City
Jeju City is located on Jeju Island off the coast of South Korea. It has a lower cost of living than many other locations on our list. For expats looking for Sandy Beaches, Jeju Island is a fantastic place to settle. Digital nomads will also appreciate the fast internet speeds.
Pros of Jeju City
Jeju city is a relaxing atmosphere with less of a metropolitan feel. There's a ferry to the mainland from here when you want to go out exploring.
Rent on the island is usually lower than in the busy metropolitan cities, which makes the cost of living much lower.
Cons of Jeju City
The expat community is smaller on the island than in some other locations, but for confident travelers or Korean language speakers, this may not pose a problem.
Some people may not like the isolated way of life that accompanies island living, or they may not like the small city atmosphere.
Daegu
Daegu is one of the best cities for digital nomads. Many of its restaurants and bars feature western and international influence, so expats can get a mix of the new and the familiar within the city. It's the third largest city in South Korea, with lots of nightlife and attractions.
Pros of Daegu
Daegu has many gorgeous parks and is near scenic mountains. Its markets are lively and an opportunity that expats won't want to miss.
Cons of Daegu
Daegu has some incredibly hot summers. Daegu also has a smaller expat community than some of the other options.
Seoul
For expats hoping to dive into the culture and center of business, Seoul is the place. Although there aren't many English speakers, there are some other expats throughout the city. Seoul has the nightlife and adventure many digital nomads seek.
Pros of Seoul
Seoul has many districts and neighborhoods to choose from. For such a large city, Seoul is a safe place to live. We've featured specific neighborhoods within Seoul for consideration.
Cons of Seoul
Seoul has a high cost of living. In fact, it's one of the most expensive cities in the world. Along with the high cost of living comes the busyness of a large metropolitan center.
Seoul is also known for its cold, icy winters. Seoul is in the right location to catch the very cold weather from northern Asia.
Neighborhood of Seoul: Itaewon
Itaewon is a bit of a haven for expats within Seoul. It's a neighborhood within the Haebangchon district of the capital. For expats who need access to English speakers for banking and services, Itaewon is a great place!
Pros of Itaewon
Since many expats settle in the area, business owners are typically more accommodating. It may be easier to find a rental with a lower deposit than is typically required for rentals in South Korea. Itaewon has a vibrant nightlife.
Cons of Itaewon
Itaewon, a neighborhood of Seoul, has harsh winters and a high cost of living. Even though the neighborhood is safe, it does have a more active nightlife. That means expats who like quiet nights may find the area too busy or loud for their taste.
Neighborhood of Seoul: Hongdae
Hongdae is a neighborhood in Seol, located in the Mapo district. We highlighted this portion of Seoul due to its perfect location for young expats or students. This neighborhood contains two universities and is close to two more.
Pros of Hongdae
For solo expats, Hongdae is a great area to find a studio or someone looking for a roommate. For young travelers, Hongdae promises other young people for socializing.
Cons of Hongdae
Since Hongdae is within Seoul, it will have the high cost of living and harsh winters. It's also not the best location for couples or families.
Incheon
For expats that want access to more international destinations, Incheon is the location of choice. Incheon is home to the largest international airport in South Korea. It's a great place for expats who want to immerse themselves in the Korean language and experience.
Pros of Incheon
Lower cost of living than in the capital. Incheon has a wide variety of food available. There are also little islands off the coast of the city for day trip excursions.
Cons of Incheon
Incheon is known for its very intense work culture. Like many of the other cities on our list, Incheon has cold, harsh winters. Incheon also doesn't have many English speakers, which means expats need more Korean language background to thrive here.
Daejeon
Daejeon is known as a scientific center. It's not as busy as Seoul and Busan, but still has many benefits of a larger city! It's a fantastic city for expats who love the outdoors. The nearby mountains offer a retreat from the city into nature.
Pros of Daejeon
The rest of South Korea is easily accessible from Daejeon thanks to the transportation infrastructure and high speed trains. Daejeon is located close to many beautiful hiking trails.
Cons of Daejeon
Daejeon has very cold winters. It also doesn't have as many activities as the larger cities like Busan and Seoul.
Ulsan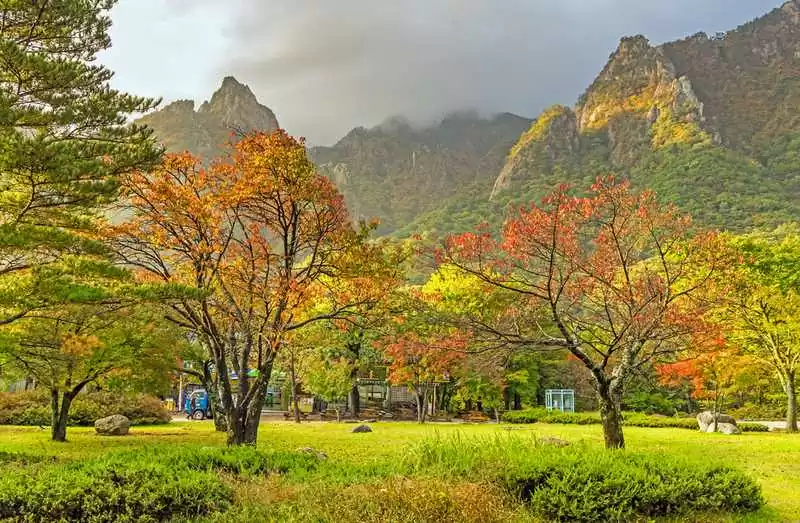 Ulsan offers a green belt and sandy beaches for expats in the southern part of South Korea. It has nearby hiking trails and lots of activities. Ulsan will offer milder winters than northern destinations like Seoul or Incheon.
Pros of Ulsan
Ulsan is close to Busan and its many opportunities. The parks and recreational opportunities in Ulsan attract many visitors. Public transportation also makes traveling throughout the city easy.
Cons of Ulsan
Ulsan is an industrial capital with many factories and some terrible air pollution. It's also very diificult to find western food options.
Jeonju
Jeonju is the place for expats who really want to experience the food, cultures, and traditions of smaller towns in South Korea. It's a less common destination for other expats or tourists. Make sure you're equipped with some Korean language for a retreat in Jeonju.
Pros of Jeonju
Jeonju has exciting food and many cafes that feature a wide variety of traditional and modern Korean food.
Cons of Jeonju
For expats seeking a vibrant nightlife, Jeonju may be too tame. Since Jeonju doesn't have a lot of western food, some expats may find the adjustment to living a little more challenging.
Suwon
Suwon is an area with lots of historical sites for expats to learn about and enjoy. It's also only twenty miles from Seoul. That means you can live in Suwon's slower pace with access to Seoul's many excitements.
Pros of Suwon
Living in Suwon will give you access to more of South Korea's rich history and culture. It's also less traffic-congested than the large cities. It will give any expat a chance for relaxation from the fast pace of the big cities.
Cons of Suwon
Suwon has very cold winters. Many expats may find more cultural barriers in a smaller town like Suwon. You'll also want to travel to the larger cities to find more activities to do.
Conclusion: Some Tips To Prepare You For South Korea
South Korea has many cities with exciting food and experiences for expats. Its well-designed transportation system makes getting around the country fast and easy, especially for people without cars.
Korea doesn't have a lot of English speakers compared to other popular expat destinations. Make sure you learn Korean phrases and learn to read some common Korean phrases.
Traffic in South Korea is pretty congested, particularly in the cities. The drivers also don't always follow traffic laws, which can be intimidating for drivers in a new area. Using a bike or train will save you a lot of headaches.
Korea has a wonderful healthcare system. Make sure you have insurance for your stay in Korea to access all of the benefits and protect you from major healthcare expenses!
Let your nomadic experience continue in more great locations like China and Singapore!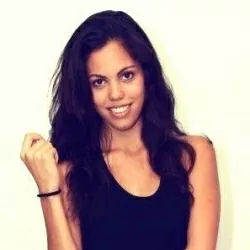 Latest posts by Jantra Jacobs
(see all)