5 Best Places For Expats In Taiwan
Are you considering a move to Taiwan as an expat? With its vibrant culture, delicious food, and stunning natural scenery. It is one of the most popular destinations in East Asia among expats for its favorable climate, hospitality, and welcoming people.
From Taipai to Tainan, you can choose a city that suits you and your family. Taiwan is densely populated and offers an attractive, cost-effective lifestyle for its residents.
But with so many great cities and towns to choose from, it can be tough to decide where to settle down. Here are six of the best places to live in Taiwan for expats, each with its own unique charms and advantages.
Taipei – The Capital City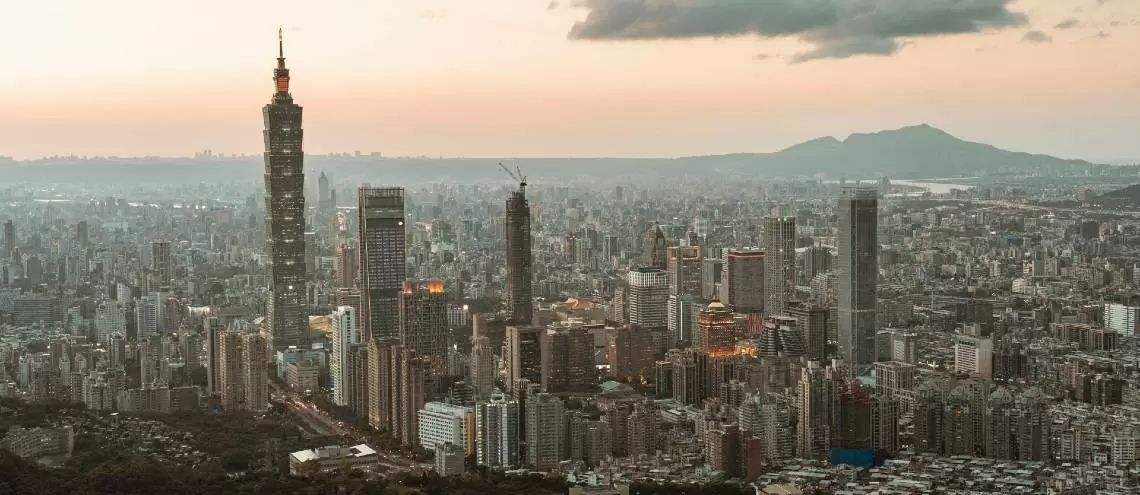 The capital city of Taipei is a bustling metropolis that offers something for expats. From world-class museums and galleries to lively night markets and street food, there's always something new to discover, and as an expat you will not be sorry to have decided to move to Taipei.
Plus, with a modern and efficient public transportation system, it's easy to get around and explore all that Taipei offers.
If you're considering a move abroad as an expat, Taipei should definitely be on your list of potential destinations. This vibrant city in Taiwan has a lot to offer, and here are just a few reasons why you should consider making it your new home:
Quality of life
Taipei consistently ranks highly in global surveys of quality of life, with excellent healthcare, a low crime rate, and a clean environment. The public transportation system is also top-notch, making it easy to get around the city and explore all it has to offer.
Delicious food
Taiwanese cuisine is a fusion of various Asian influences, resulting in a unique and delicious array of dishes. From street food to high-end restaurants, Taipei has something to offer for every palate.
Affordable cost of living
Compared to other major cities in Asia, Taipei has a relatively low cost of living. Housing, food, and transportation are all reasonably priced, meaning that you can enjoy a high standard of living without breaking the bank.
New Taipei – The Modern City
If you're considering moving abroad as an expat, New Taipei should be on your radar. This bustling city in Taiwan has much to offer, from a vibrant culture and friendly locals to a thriving economy and an excellent quality of life.
The New Taipei offers everything you need in a city to call it home. Here are some of its attractions:
Cost of Living
One of the top reasons to move to New Taipei is the cost of living. Compared to other major cities in Asia, New Taipei is relatively affordable, which means you can enjoy a high standard of living without breaking the bank. Housing is also much more affordable than in cities like Hong Kong or Tokyo.
Scrumptious Food
Another big draw of New Taipei is the food. Taiwan is famous for its night markets and street food, and New Taipei has some of the best in the country. From beef noodle soup to stinky tofu, there's no shortage of delicious and unique dishes to try.
Outdoor Attractions
New Taipei is also a great place for outdoor enthusiasts. The city is surrounded by mountains, making it an ideal destination for hiking and exploring. There are also plenty of parks and green spaces where you can go for a run or bike ride.
Tainan – The Historic City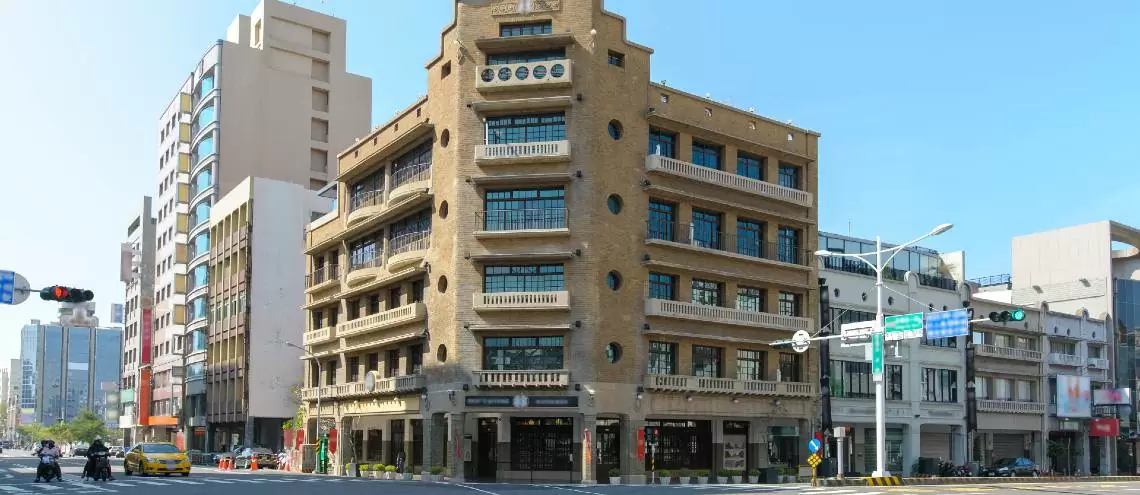 If you're considering a move abroad as an expat, Tainan is definitely worth considering as your next destination. And if you're a history buff, you'll love Tainan, Taiwan's oldest city. With a rich cultural heritage that spans more than 400 years.
Tainan is home to countless temples, shrines, and historical sites. But don't let its age fool you – Tainan is also a modern and vibrant city, with a thriving arts and cultural scene.
Here are some reasons why you should consider moving to Tainan:
Rich history and culture
Tainan is one of the oldest cities in Taiwan, with a history dating back over 300 years. It's full of temples, museums, and historical sites that will keep you busy exploring. The city also has a strong cultural scene, with frequent events and festivals celebrating local traditions.
Delectable food
Tainan is known for its mouth-watering cuisine, focusing on traditional Taiwanese dishes and seafood. From night markets to high-end restaurants, you'll have many options to satisfy your taste buds.
The relaxed pace of life
Compared to the hustle and bustle of Taipei, Tainan has a slower pace of life that many expats find appealing. It's a great place to escape the stress of big-city living and enjoy a more relaxed lifestyle.
Kaohsiung City – Ideal for Foodlovers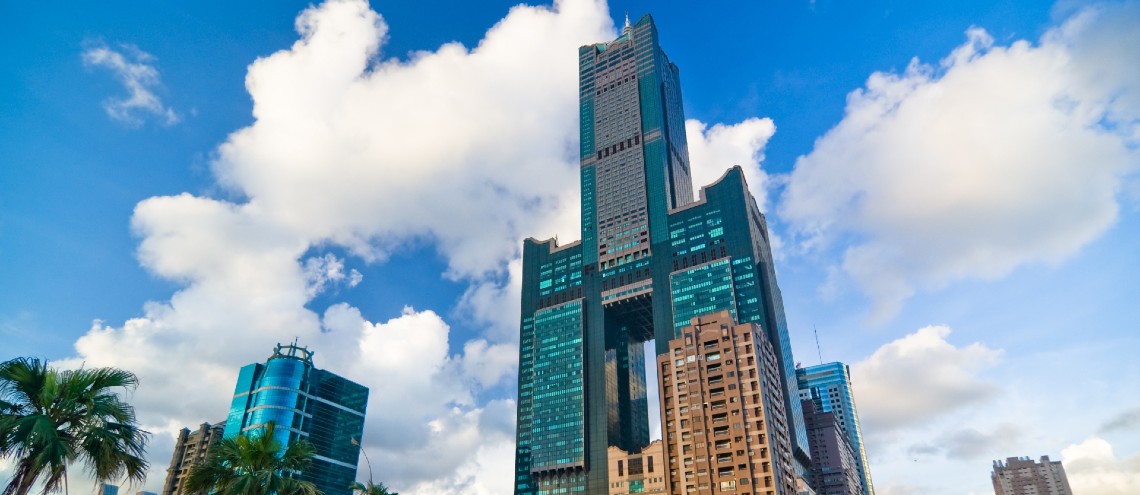 Kaohsiung is an incredibly safe and pleasant city that offers a great place to live, work, and raise a family. You can find a wide variety of options in the city, from modern shops and department stores to more traditional markets and food stalls.
Some neighborhoods we particularly enjoy are the Art Park, Aozihdi, and the Lotus Pond area.
One of the city's standout features is its excellent connectivity. As Taiwan's second-largest city, it has great transportation infrastructure, with the High-Speed Rail station located on the main metro line, which can take you to Taipei in just 90 minutes. Kaohsiung City is a fantastic destination for expats due to a number of reasons, such as:
Great Quality of Life
the city boasts a high quality of life with a relatively low cost of living, making it an attractive option for those seeking to stretch their budget while enjoying all that Taiwan offers. Additionally, the city is known for its friendly and welcoming locals, making it easy for newcomers to quickly integrate into the local community.
Rich Culture
Kaohsiung City also offers many cultural and recreational activities, including museums, temples, night markets, and stunning natural landscapes. For those interested in food, the city is renowned for its delicious street food and traditional Taiwanese cuisine, providing endless opportunities to explore and indulge in new culinary experiences.
Healthcare
The city is also known for its excellent healthcare system and efficient public transportation, ensuring that expats can easily access necessary services and get around the city easily. Overall, Kaohsiung City is a great choice for expats seeking a vibrant, welcoming, and affordable city to live and work in.
Taichung – The Gateway City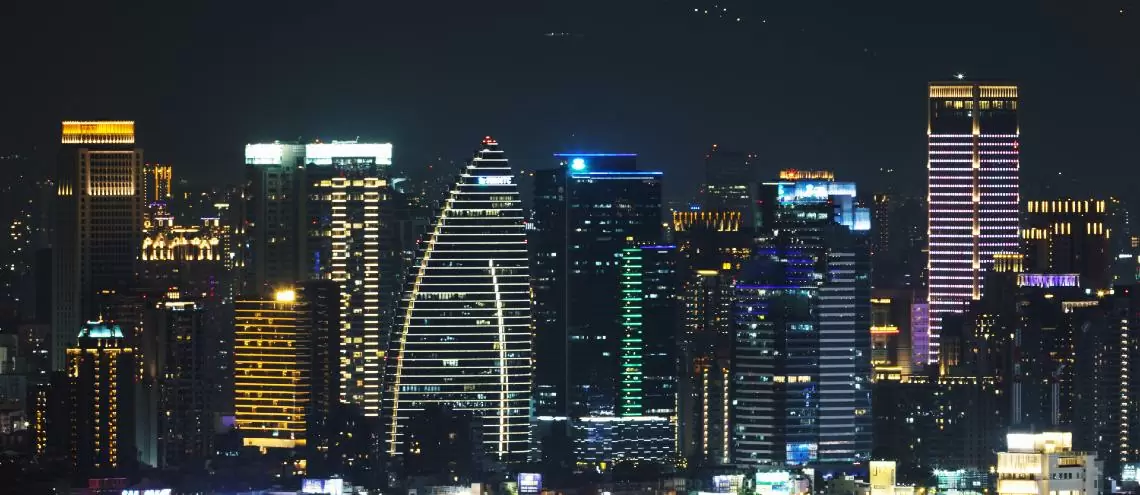 Located in the heart of Taiwan, Taichung is the perfect base for exploring the island's stunning natural scenery. From the towering peaks of the Central Mountain Range to the pristine beaches of the east coast, there's no shortage of outdoor activities to enjoy in this picturesque city.
Taichung offers many attractions for expats, such as:
Cost of Living:
One of the main reasons why Taichung is great for expats is its cost of living. Compared to other major cities in Taiwan, such as Taipei, Taichung is much more affordable. This means that expats can enjoy a high quality of life without breaking the bank.
Convenient Transportation
Taichung is a very livable city. The public transportation system is efficient and easy to use, and the city is very bike-friendly. There are also plenty of green spaces throughout the city, such as Taichung Park and the Calligraphy Greenway, perfect for fresh air and exercise.
Colorful Culture
Taichung is known for its delicious food, beautiful temples, and vibrant night markets. The city also hosts many cultural events throughout the year, such as the Taichung Jazz Festival and the Taichung International Flower Show.
Conclusion
Taiwan has a lot of expat-friendly cities that offer great food, affordable living, vibrant culture, scenic landscapes, and more. Each of Taiwan's cities is welcoming and makes a great place for expats to call home.
However, if you are unsure of Taiwan, consider moving to Japan, where you can find good cities for expats to move to.
Another important thing to note here is that as an expat it will be good for you to secure a comprehensive health insurance. And if you don't know where to start, Pacific Prime can help you. From individual health insurance to family insurance, no matter where you decide to go, insurance experts at Pacific Prime can help you find a plan that meets your requirements and budget.
Get in touch with Pacific Prime to learn more.
Frequently Asked Questions
Where can you find most Expats in Taiwan?
Most expats in Taiwan live in Taipei City, as it has come of the country's most famous attractions and is home to good healthcare and educational facilities.
Which city in Taiwan is safe for expats?
While Taiwan is generally safe, the safest city in Taiwan would be Taipei. The city has one of the lowest crime index rates. In addition, Taipei also offers one of the country's most efficient and safest public transit systems.
Are there any disadvantages to living in Taiwan?
Since Taiwan is a small country, the cities tend to get crowded, and as an expat you may find it hard to manage to live there because of the language barrier. It is also difficult for foreigners to set up business in Taiwan.