The 20 Best Places To Live In Hong Kong For Expats
If you are an expatriate or digital nomad moving to Asia for an extended time, this guide will introduce you to the best 20 places for you to live in Hong Kong. With diversity of location, housing options, nearby activities, and jobs available, you're sure to find the right place for your needs.
We will outline the best areas and their key features, so you get an idea of where to dig deeper in your search. We also advise looking into healthcare coverage, so you get the care you need in your new home.
The Top 20 Areas For Expats To Live In Hong Kong
We've researched the neighborhoods and suburbs and found the best places for expats to live when moving to Hong Kong. The top of our list includes the Mid Levels, The Peak, and Wan Chai. Depending on what you are looking for, we hope to guide your search to find what you want in a home.
Here is our complete list of the 20 best places to live in Hong Kong as an expatriate:
The Mid Levels

The Peak

Wan Chai

Pok Fu Lam

Happy Valley

Jardine's Lookout

Kowloon Tong and West Kowloon

Pulse Bay and Stanley

Southside

North Point

South Lantau

Discovery Bay

Sai Kung Town

Lantau Island

Tung Chung

Kennedy Town

Ho Man Tin

Lamma

Tai Po

Clearwater Bay
If you don't find what you're looking for, read about the best places to live in Asia.
#1 The Mid Levels
The Mid Levels in Hong Kong is a central, residential area close to entertainment in Soho and Lan Kwai Fong. These luxurious, high-rise, spacious apartments have a wide array of amenities. The MidLevels East are popular among families, and MidLevels West suit singles and young couples best.
More features:
Close access to the busy nightlight and social scene

Great international schools nearby

The Central-Mid-Level Escalator that runs to the city center is the world's longest outdoor escalator
#2 The Peak
The Peak has townhomes and single-family homes that often include tennis courts, gyms, pools, and walkways. This is the most affluent region of Hong Kong, as well as the highest and with the best vista. This is one of the more expensive locations, but the luxury it boasts is impressive.
More features:
The building heights are restricted to maintain the gorgeous view

The top-rated German Swiss International School is located here
#3 Wan Chai
Wan Chai is a mix of a residential neighborhood and a commercial district. It is definitely for those expats who want to live in the middle of downtown with a wide variety of bars, restaurants, hotels, cafes, and stores nearby. It has a delicious food market as well.
More features:
Lots of home styles with a range of prices: luxury houses to 21st century serviced apartments to cheaper apartments

The living spaces can be small, but you're right in the center of the city!
#4 Pok Fu Lam
On the west side of Hong Kong is Pok Fu Lam. These have apartments in both older colonial and modern styles. These sizable spaces are near international schools, parks, and sports amenities, making it a great place for families.
More features:
It's only 15 minutes from the beaches in the south and Central
#5 Happy Valley
Happy Valley is a great, friendly community for expat families moving to Hong Kong because it has green spaces and is close to the city center. It has a variety of high and low-rise apartments and luxury homes. It has great convenience to shops, restaurants, and the horse racetrack.
More features:
It has easy transportation with buses, tram, and subway

Lower housing prices
#6 Jardine's Lookout
Jardine's Lookout is higher up the mountain with a breathtaking view over Happy Valley and below. It is an exclusive residential area with its own stores, post office, and other amenities. Both Jardine's Lookout and Happy Valley are close to the French School, making it popular for French residents.
More features:
An elite community with large detached houses and luxury apartments
#7 Kowloon Tong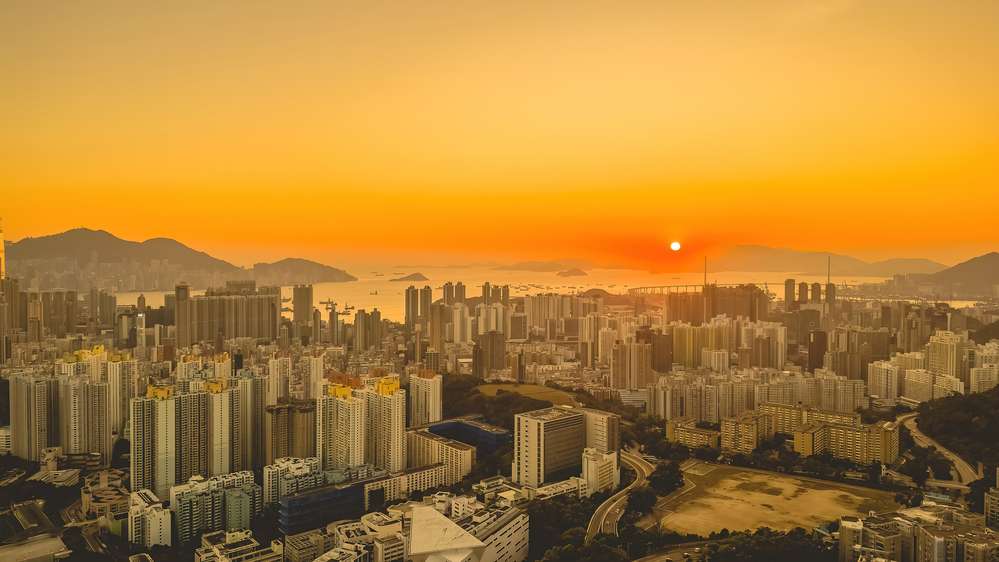 Kowloon Tong is popular in Hong Hong among expats for its quieter neighborhoods and top-rated international schools. It has colonial-style homes, low-rise apartments, and gated communities. It has excellent transportation with the MTR to the city center.
More features:
Festival Walk is a new shopping center in the area

Schools include Beacon Hill School and Yew Chung International School
#8 Repulse Bay
Repulse Bay has a fine sandy beach, a huge draw for expatriates. It has skyscrapers and luxury townhomes with stunning views of the South China Sea. There is no MTR line, so you'll need a car, but its proximity to international schools and the beach makes it a highly coveted gem.
More features:
Lots of expat families and businessmen live here

The Repulse Bay Arcade and The Pulse retail centers
#9 Stanley
Stanley is also on the coast by Repulse Bay, and it's slightly more affordable. It has a great beach life, restaurants, shops, banks, a library, schools, and doctors. It has a lot of bus lines for transportation. Stanley is popular among French and American communities.
More features:
A peaceful, beach vibe

It is the entertainment capital of the southside

Great water sports with Dragon Boat races and paddling
#10 North Point
North Point is a great place for lower-priced rentals and mixing among the local population with some places in great condition. This community has traditional markets, restaurants, and supermarkets, instead of the excessively massive ones in many other Hong Kong neighborhoods.
More features:
#11 South Lantau
South Lantau is a draw for expats who want a close-knit community on Lantau Island, Hong Kong's largest island. It has a friendly village life, beach activities, excellent island hiking trails, cycling paths, and a strong international primary school.
More features:
It has a road and a direct ferry back to Hong Kong Island

Lower rent rates

A relaxed atmosphere
#12 Discovery Bay
Discovery Bay, or DB, is on the east coast of Lantau Island. It is a family-friendly neighborhood with a green, natural-looking setting. Discovery Bay has a golf course, clubs, restaurants, a beach, a marina, and closer access to Disneyland and the airport than those living on Hong Kong Island.
More features:
Lantau Island is almost twice as big as Hong Kong Island

There are frequent ferry rides to the main island
#13 Sai Kung Town
As a small fishing village with a great country life and sense of community, Sai Kung Town draws expats who want a quieter lifestyle. There are many seafood restaurants, parks, and great views of the ocean. It draws backpackers, hikers, cyclists, campers, and parasailers.
More features:
Cheaper living expenses

Make friends with the locals and become familiar with everyone in town
#14 Tuen Mun
Tuen Mun is in the New Territories, and it has tons of hiking trails, a horse riding school, and international schools. It has roomy high-rise apartments and low-rise beach houses. This relaxed site has stores, markets, a beach, and a marina.
More features:
Tuen Mun Town Center

has Tuen Mun Town Plaza, Cultural Square, and public library, and concert halls
#15 Tung Chung
Tung Chung has great private estates that come with amenities like clubhouses, gyms, pools, playgrounds, and sports halls. It is close to CityGate Outlets, Hong Kong's largest mall, and the airport. It has a variety of house and apartment types, so you should be able to find what you want.
More features:
The Hong Kong-Zhuhai-Macau Bridge makes transportation easy

Schools and a hospital are close
#16 Kennedy Town
If you're an expat who likes quiet terraces and hillsides, Kennedy Town is for you. This waterside neighborhood is great for couples, singles, and families. It has a great promenade, an Olympic-sized pool, hiking trails, and lots of local seafood.
More features:
Ten minutes on the MTR or tram gets you west of Central

Great choice for young professionals
#17 Ho Man Tin
Ho Man Tin is both accessible and convenient for expatriates, and the stand-alone houses it has on Kadoorie Avenue are highly sought after. This is a rich community with Chinese, Indian, and Portuguese pockets of residents. It has nearby international schools for families.
More features:
It has a fantastic sports facilities
#18 Lamma
On Lamma Island, you can pay half as much rent for a home twice the size of what you could get on Hong Kong Island. This is a gorgeous, peaceful island with a friendly, relaxing vibe. It has plenty of cafes, bars, and seafood restaurants, plus some nice beaches and hiking trails.
More features:
Several hundred expats live here

Their Bun Festival annually has lion dances, parades, and a "Bun Snatching Contest"
#19 Tai Po
Some of the top-rated international schools in Hong Kong are in Tai Po, so this is a huge appeal for families. It also has plenty of condo complexes with pools and clubhouses, and it's very safe so kids can play outside and get fresh air. It's only 30 minutes from Central.
More features:
It has a 500,000 square-foot monastery called

Tsz Shan Monastery

with the world's tallest bronze statue of Guan Yin
#20 Clearwater Bay
If you'd like a more rural area, Clearwater Bay has plenty of space for you to have larger homes with terraces or gardens. There are bus routes that can take you to the MTR station so you can head down to Central. This area has natural countrysides and beautiful beaches.
More features:
Horseback riding, golf courses, and country clubs in this area
Conclusion
Our list of the 20 best places to live in Hong Kong for expats is sure to have tickled your interest in the right neighborhoods for your needs and lifestyle. If you haven't found what you want, check out the best places to live in China or the best places to live in the Philippines.
As always, you will want to prepare for any sort of situation by getting travel insurance or international health insurance in Hong Kong while traveling and living abroad.
Enjoy your adventure!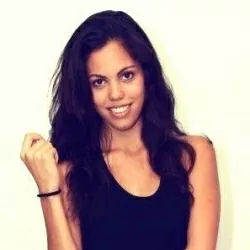 Latest posts by Jantra Jacobs
(see all)