Five tips to manage expat employees
Sending employees abroad can be very beneficial for many different reasons. You get to have a person you know and trust at the heart of your overseas operation as well as the opportunity to develop a key employee. However, sending a member of staff abroad is no small endeavor, and isn't as simple as handing them a plane ticket.
Expat employees need to be looked after properly if you want to help them deal with the challenges that come with relocating for work. Failing to recognize these issues only increases the likelihood of failure. In this Pacific Prime article, we've compiled some of our top tips that can help manage expat employees.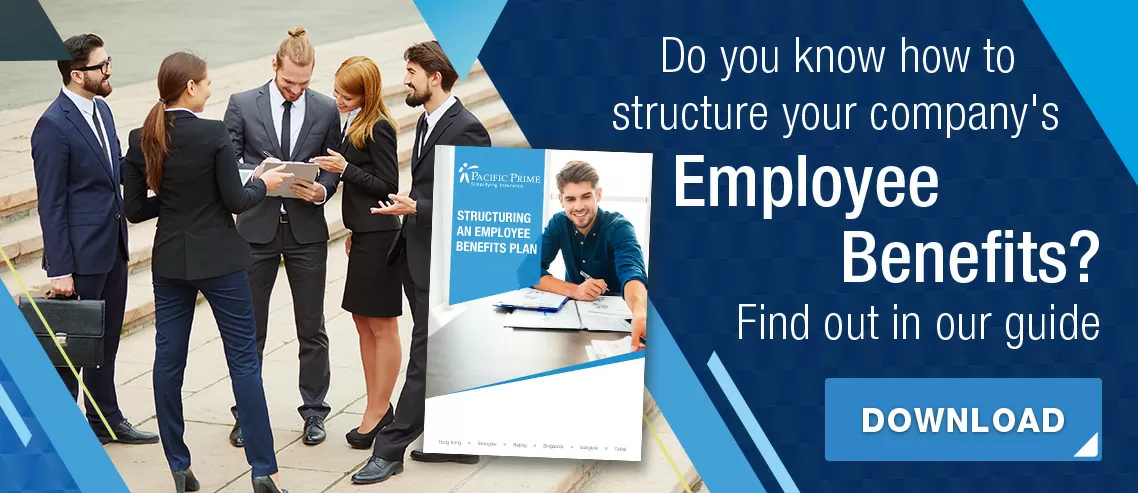 1. Help out as much as possible
While it's natural for an employer to focus on getting an employee settled abroad and generating results, it's also important to keep in mind how the move affects all aspects of their life. While they are moving for a job, it can be difficult to focus on that if their mind is consumed with other issues, such as visas and legal documents. If the company can handle these issues for the employee, it will free up more of their time and energy so they can focus on their work.
Offering help wherever possible, like with finding accommodation, goes a long way. While moving abroad is a wonderful opportunity for expat employees, it's in your company's best interest to make the transition as easy as possible.
2. Give expat employees a local HR contact
It's crucial for expat employees to have a local HR contact they can turn to. Speaking to a person on the phone who isn't in the same location just doesn't cut it, especially if there are issues such as different time zones. An HR contact in the employee's new country of residence can help them with any issues that come up, especially in terms of culture shock.
As an employer, it's important to make sure your employee knows and respects the cultural norms of their new home. Failure to do so could result in a damaged reputation or even jail time.
3. Choose the right person for the job
It's just as vital to select the right candidate for a job abroad as a job at home, if not more so. Your top sales manager might be the best option for your current location but be the wrong fit for the same role overseas. The right person for an expat role must be adaptable, curious, and genuinely interested in new experiences. What's more, they should respect cultures, rules, and hierarchy.
If time and budget allow, it can be helpful to send your ideal candidate to their potential new home so they can get an idea of what they're in for. Giving them a taste of the place and culture can help them determine whether it's the right fit.
4. Think about their family
Employees with families have two options when it comes to relocating for work: bring their family along or leave their family behind while they're away. Both options are quite disruptive and can have a significant impact on their wellbeing. Recognizing this fact can help your expat employees settle in and perform well abroad. It's essential to understand that sending an employee abroad typically means uprooting their whole family.
To top it off, if their family isn't taken care of or happy abroad, your employee's performance is going to be affected. Take the necessary steps to ensure your employees and their family are happy with the move, such as by helping them find schooling and accommodation, and providing family health insurance.
5. Offer incentives
Providing incentives such as expat health insurance can help employees and their families feel cared for and can make moving overseas more enticing. For example, those who are looking to expand their families can move with confidence knowing that they can give birth in a foreign country. Other employee benefit solutions that can motivate employees to move abroad include dental care and wellness programs.
Improve your business abroad by taking care of your expat employees
Doing business abroad can be a tricky process. It can be difficult for an employee to jump into the middle of a business they don't yet understand, and in a culture that is unfamiliar to them. On top of that, they're expected to generate results instantly. As an employer, the best thing you can do is give an employee abroad the same support, stability, and opportunities as you would an employee at home.
With so many international health insurance companies out there, it can be daunting to find the right one for your needs and budget. At Pacific Prime, we take the stress away by comparing group health insurance plans for you. Contact us today to receive a plan comparison, impartial insurance advice or an obligation-free quote.