International travel insurance requirements: What employers need to know
In an increasingly globalized marketplace, placing employees in assignments across international locations has become an essential part of doing business. Sending staff overseas, however, can be a fairly complex and involved task. Beyond organizing employee accommodation and travel arrangements, it is also imperative to arrange adequate international travel insurance coverage to safeguard the health and safety of your staff, as well as ensure that the trip runs smoothly.
While the importance of meeting insurance obligations is clear, many employers struggle to thoroughly consider the requirements of sending their staff overseas. Should employers have an international travel insurance policy in place? Are there any mandatory insurance requirements employers should be aware of? These are big questions, and if left unaddressed employers could face costly outcomes both legally and to the business.
To help clear up some of the uncertainty around international travel insurance requirements, today's article looks at the travel insurance requirements in key locations, what employers should be aware of when purchasing travel insurance for employees, and further discusses the differences between travel and international health insurance.
Knowing the international travel insurance requirements of your employee's destination
Recent news about Thai officials calling for mandatory travel insurance has highlighted the importance of ensuring that employees have adequate international travel insurance coverage when going abroad.
Due to skyrocketing medical costs, uninsured visitors can be a large liability for state healthcare systems, which is why an increasing number of locations have already made or are in the process of making travel insurance compulsory.
Here, we've identified some of the countries that have already implemented mandatory international travel insurance regulations:
Schengen countries
The Schengen area covers the majority of European countries except for the UK, as well as a few other countries such as Bulgaria and Croatia. One of the documents required to apply for a Schengen visa is proof of insurance that covers "any medical emergency with hospital care and travel back to one's native country due to medical motives". The travel insurance policy must also have a minimum medical coverage limit of EUR 30,000, and should be valid within the whole Schengen region and for the full duration of travel.


The UAE
Travel health insurance is mandatory for anyone applying for a UAE visit or tourist visa. Insurance policies must cover inpatient accident and emergency expenses incurred while the visitor is in the UAE, with a minimum coverage limit of AED 150,000. Repatriation of remains must also be covered.
It must also be noted here that employers are legally required to secure compliant medical insurance coverage for foreign workers in Abu Dhabi and Dubai. Employers who fail to adhere to the respective Emirate's specific minimum coverage requirements will be charged hefty fines, and employees who do not have adequate insurance will not be granted new or renewed visas.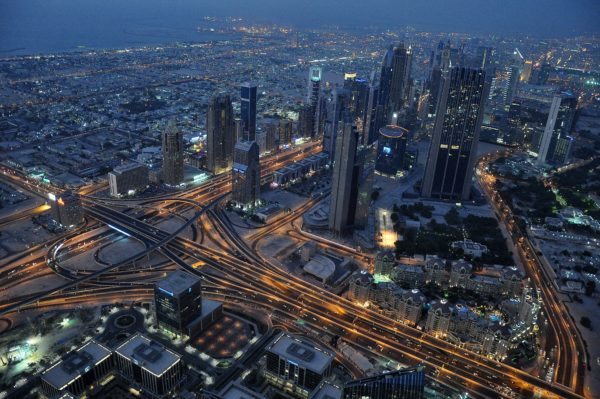 Ecuador
As addressed in our recent article on Ecuador visa requirements, those staying longer than 90 days in Ecuador must secure and show proof of having either international travel insurance or a health insurance policy that will cover the visitor for their entire stay in the country. Foreigners granted a Temporary Residency or Permanent Residency Visa must either show proof of having private health insurance or be affiliated with Ecuador's social security system.
Cuba
Visitors to Cuba must show proof of travel health insurance to immigration before they are granted entry. Policies must at the very least cover medical emergencies, medical evacuation, and repatriation of remains.
In addition to the above countries, other locations that have recently introduced mandatory travel insurance regulations include Turkey, South Africa, Saudi Arabia and Russia. As mentioned above, Thailand is also deliberating over a proposal requiring all foreign visitors to obtain international travel insurance before entering the country.
Things to be aware of when purchasing travel insurance for employees
One thing to be aware of when purchasing travel insurance is that the cheapest plan is in most cases not the most optimal and best value policy. Some travel insurance companies may issue very basic travel insurance for visa application/ entry purposes, but usually offer only very basic coverage with low limits and an extensive list of exclusions. Therefore, it can pay to search around for a travel insurance plan that offers higher levels of protection for all sorts of health and business travel related contingencies.
Please note here that even if you're sending staff to a country that does not legally require insurance coverage, it's still a good idea to consider what type of insurance coverage might be essential, since the employer is ultimately responsible for the health and safety of their employees. An ill or injured employee can be disruptive to your business, but one that can't pay for care can represent a bigger problem.
Travel or international health insurance?
While travel insurance can be the best option for employees going away on short international assignments or visiting conferences, it's likely not the best option for employees on mid-to-long term secondments or expatriation. Travel plans are generally of a short term nature intended for stays of between three to six months, and while they offer travel-related benefits such as emergency evacuation, as well as lost baggage and delay coverage, its health benefits are often limited to emergencies only.
Here is a quick overview of your health insurance options when traveling.
International insurance plans, on the other hand, offer far more extensive medical coverage in both the employee's home country and abroad. They provide coverage benefits in virtually every country and hospital in the world, and are also specifically designed to cater to the healthcare needs of globally mobile expats. They also often feature the option of including added benefits like dental, maternity, vision and other wellness benefits.
Get in touch with Pacific Prime today
Insurance can be a very complex market and trying to work out the travel health insurance requirements for your employees at the same time can be daunting. If you have any more questions or are unsure about your insurance obligations as an employer, the experienced corporate team at Pacific Prime can guide you through your options and specific requirements to ensure that your company and staff are protected at home and abroad.
To discuss your insurance requirements, contact the corporate team at Pacific Prime today!