The Healthcare System In The Philippines For Expats
In the Philippines, the healthcare system is a combination of public and private healthcare. The government funds the public healthcare system largely through taxes and subsidies, while the private system relies mainly on out-of-pocket payments or private insurance.
Before healthcare professionals can practice, they must complete a rigorous education and training program in the Philippines. Medical students must go through a five-year program to become doctors, followed by additional training as residents and interns.
Similarly, other healthcare professionals like nurses and pharmacists also undergo extensive training to ensure that they are able to provide quality care to patients. So, what kind of health insurance, if any, should you secure if you will be spending some time there? Read on for our analysis.
An Overview Of Healthcare In The Philippines
In the Pearl of the Orient, public healthcare is composed of government-operated health facilities like community health centers and hospitals, which offer fundamental health services to the general public.
Despite the public healthcare system's known issues with limited resources and long wait times, it is still considered adequate and dependable by the local population.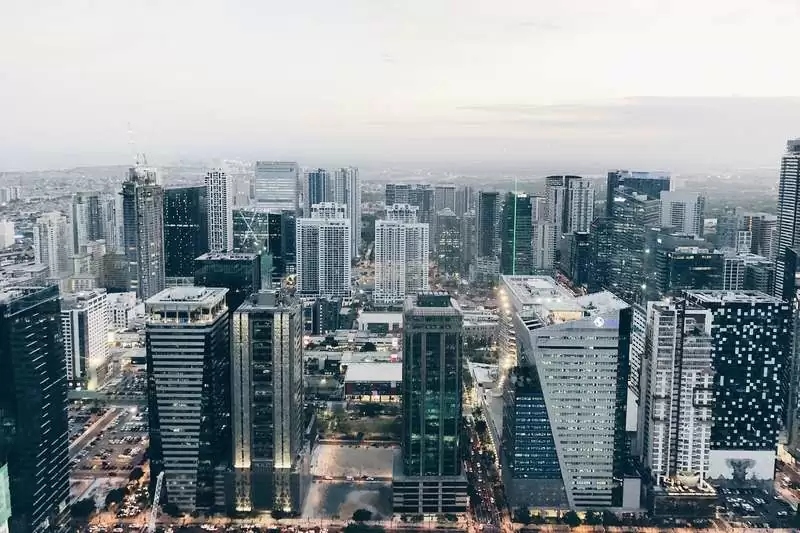 By contrast, private healthcare facilities are managed by private organizations or individuals and are generally viewed as having higher quality care. However, the cost of private healthcare is notably more expensive.
In the Philippines, healthcare services can be paid for in the following ways:
Public or private insurance

Out-of-pocket payments

A combination of both
The Philippine Health Insurance Corporation (PhilHealth) is the government-run health insurance program available to all Filipinos and legal residents that covers both public and private healthcare facilities, and it partially covers the cost of services.
Public Healthcare In The Philippines
The public healthcare system offers basic healthcare services to the general public either free of charge or at a subsidized rate. These services are provided at various facilities, including community health centers, district hospitals, and regional hospitals.
The public healthcare system covers essential primary healthcare services such as:
Vaccinations

Routine check-ups

Basic medical treatment
These services are available to all Filipinos, regardless of their financial status.
Can Expats Use Public Healthcare In The Philippines?
Expats now have the option of enrolling for PhilHealth. While employers typically enroll their employees, those falling under other categories (e.g., the self-employed) must complete their registration themselves via voluntary registration.
Major Shortcomings Of Public Healthcare In The Philippines
The public healthcare system in the Philippines faces several challenges, which include:
Limited Resources
A shortage of healthcare professionals, outdated equipment, insufficient medical supplies, and inadequate healthcare infrastructure due to insufficient resources.
Long Wait Times
The high demand for services overwhelms the public healthcare system, resulting in prolonged wait times. The severity of the patient's condition determines the duration of the wait, and it can take hours or even days to receive medical attention or undergo medical procedures.
Corruption And Inefficiency
Irregularities such as overbilling, embezzlement of government funds, and bribery present roadblocks to the delivery of fair and quality healthcare services.
Poor Infrastructure
Some public healthcare facilities, particularly those in rural areas, lack basic amenities such as clean water, electricity, and adequate sanitation. This poses a risk of infection and disease transmission and makes providing adequate medical services difficult.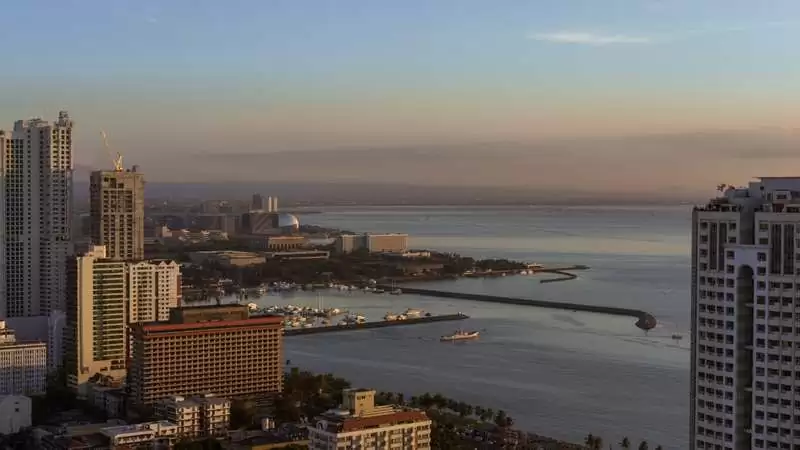 Limited Access
For remote communities, facilities are often inadequate, and the shortage of medical professionals is widespread. Patients in these areas often have to travel long distances to access healthcare services.
Some Important Things Expats Should Bear In Mind
There are a number of things expats in the Philippines should keep in mind when using public healthcare services:
Wait Times
As mentioned, expats should expect longer wait times in public healthcare facilities. It is therefore essential to bring water and snacks for an extended wait time.
Facility Standards
The quality of public healthcare facilities in the Philippines is generally below that of private healthcare facilities. Thus, where feasible, expats should visit larger, better-equipped public healthcare facilities or private healthcare facilities for more advanced or specialized treatments.
Corruption
The problems of the system can be compounded by the fact that corruption can be quite rampant in public healthcare. In fact, problems such as long wait times and difficulties getting children immunized can be partly traced to corruption.
Private Healthcare In The Philippines
Foreigners generally rate the healthcare services in the Philippines as adequate but not on par with the healthcare services in developed countries. That's one reason why many expats choose to use private healthcare facilities, which are considered to be of better quality, but also more expensive.
Overview Of Private Healthcare In The Philippines
Private healthcare in the Philippines comprises privately-owned hospitals, clinics, and medical centers offering advanced technology, equipment, and top-notch facilities. Consequently, there is a widespread consensus that the quality of care is higher than that of the public healthcare system.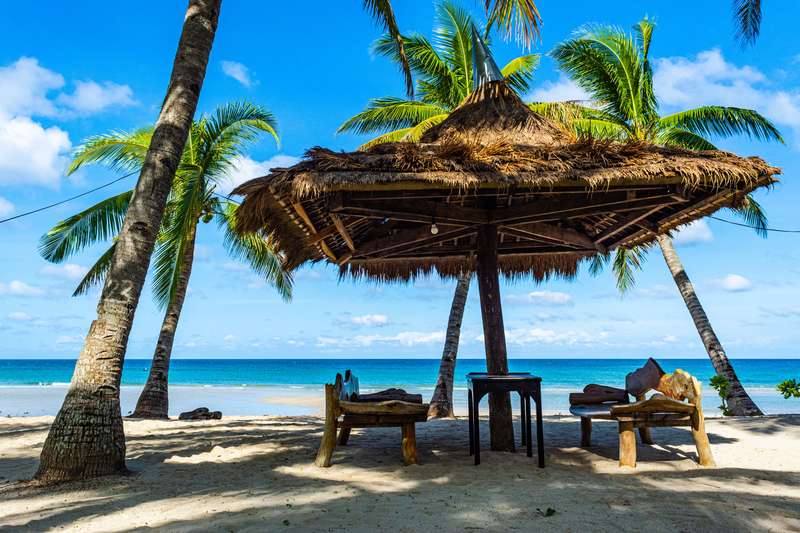 Even though private healthcare services come with a higher price tag, they are still more affordable when compared to those in Western countries. Their offerings encompass a wide range of medical services, including:
Preventative medicine

Diagnostic testing

Primary care

Specialist consultations

Surgical procedures

Specialized areas of medical care, such as dermatology, ophthalmology, and neurology
Major Benefits Of Using Private Healthcare
Private healthcare services in the Philippines come with some major benefits, including:
Better Quality Of Care
With state-of-the-art medical technology and equipment, up-to-date medical facilities, and experienced and well-trained medical staff, patients can expect premium personalized care that prioritizes their comfort, quick recovery, and overall well-being.
Faster Access To Medical Services
Easy appointment booking and shorter wait times to see a doctor can be crucial in life-or-death situations.
Great Hospitality
A larger and more comfortable environment for patients can be provided. Private rooms equipped with comfortable beds for patients and other luxury amenities provide patients with an experience during their stay that is almost enjoyable.
Securing Health Insurance For Your Time In The Philippines
There are a variety of health insurance options available to expats in the Philippines. Most fundamentally, you can choose between the following:
International health insurance

Expat health insurance

PhilHealth

An employer-provided plan
International Health Insurance
The ideal choice if your stay in the Philippines is only temporary or you are not sure about that now. An international plan gives you coverage wherever you may be (except in an excluded territory). If you leave for another country again, it will continue to provide coverage in your new country.
For up-to-date trends about the cost of international health coverage, please download our Cost of International Health Insurance Report 2023.
Expat Health Insurance
A good choice if you plan to stay in the Philippines for a long time and you know you will be covered even if you leave the country eventually. Expat health plans are typically less costly compared to international plans providing a similar level of protection.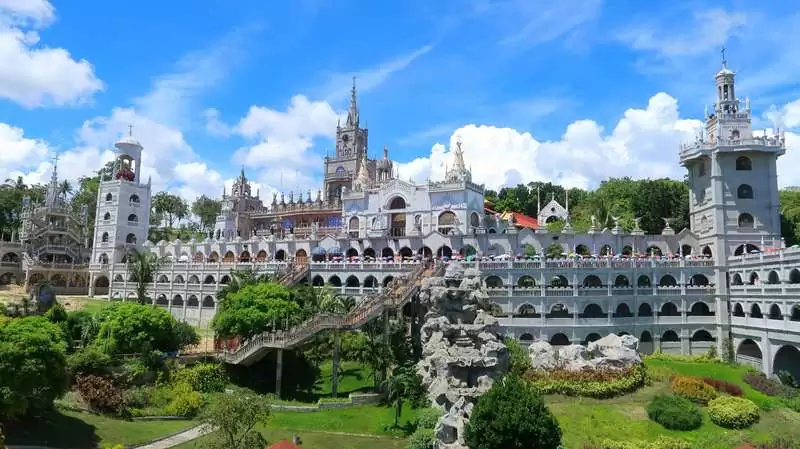 Moreover, because expat health plans are country-specific, they tend to be better suited to the country. However, one downside is that you will need to secure health coverage separately for short excursions outside the Philippines.
PhilHealth
The most economical health insurance for expats in the Philippines is provided by PhilHealth. As noted, PhilHealth is mandatory for expats who intend to spend 6 months or more in the country. However, be sure to check that PhilHealth truly meets your needs if you go this route.
An Employer-Provided Plan
Many companies offer their employees the option to join a group health plan as part of their remuneration package, which sometimes provides coverage for the family as well. For expats, these plans are a good option because they usually provide all-around and affordable coverage.
How You Should Choose
When choosing a health insurance plan, it's crucial to weigh the following factors:
Coverage
Be sure the policy offers comprehensive coverage that includes emergency medical care, hospital stays, outpatient services, and prescription drugs. Be aware that some policies may not cover pre-existing conditions, so it's important to review all aspects of the policy thoroughly.
Cost
Compare the costs of various insurance policies to find one that provides sufficient coverage at an affordable price. Additionally, be sure to check for any hidden fees, deductibles, or co-payments.
Ease of Access
You should check your potential health insurer's process of service and accessibility to their care centers. It is important to find a health insurer that delivers prompt service with a broad network of healthcare providers for convenience.
Reputation
Be sure to check the reputation of the health insurance provider with customer reviews and ratings to ensure that the chosen provider has a good standing and is dependable.
Additional Services
You should look for a policy that includes additional services such as ambulance services, hospital admission assurance, and evacuation services.
Frequently Asked Questions
What is the overall quality of healthcare in the Philippines?
The quality of healthcare in the Philippines is often deemed average despite the presence of highly qualified medical professionals. Inadequate funding and unequal access to healthcare in various regions are significant factors that have adversely affected the sector's overall performance.
Is English commonly used in the Philippines?
English is one of the official languages in the Philippines, and most Filipinos have at least basic proficiency in the language.
Is health insurance mandatory for expats in the Philippines?
PhilHealth (the national health plan) is mandatory for expats in the Philippines, but it is strongly recommended that expats secure additional health insurance as the country's public healthcare system is sub-optimal and accessing quality medical care can be costly.
Does the United States have a medical expenses reimbursement agreement with the Philippines?
No such agreement exists between the two governments. That's just another reason why expats from the US are advised to secure private health insurance.
Conclusion
While we all understand sufficient health coverage is a must, the process of finding the right health plan for you and your family can be daunting, especially since health insurance is only one of the big decisions you need to make as you get ready to move to a new country.
That's why it's wise to enlist help from a reputable broker like Pacific Prime. Exactly what we do day in and day out is helping people like you find the best health plan that meets your expectations while fitting your budget so you'll have one less thing to worry about.
With 20+ years of experience in insurance and employee benefits, we often know the answer before our client is aware of the issue. What's more, you don't need to pay extra vis-à-vis going directly to an insurer to enjoy the benefit of our unbiased advice.
So, whether you're moving to the Philippines, another place in Asia, or somewhere else, contact us first for a quote or a FREE, no-obligation plan comparison today!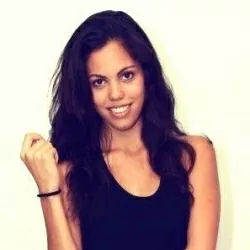 Latest posts by Jantra Jacobs
(see all)