5 tips for retaining talent post-COVID-19 pandemic
Retaining talent has never been easy, and the COVID-19 pandemic certainly hasn't made it any easier. Attitudes toward where and how we work have changed profoundly, and employees are now expecting more from their employer: better employee benefits, flexible working arrangements, and greater transparency.
While many companies are still reeling from the economic impact of the COVID-19 pandemic, it is important for employers to look ahead and mitigate the onslaught of a "talent tsunami". According to a recent US study, a staggering one in four employees plan to leave their company once the COVID-19 pandemic is over. That figure jumps to one in three for Millennials and employees caring for children undertaking remote learning. This reality raises the stakes for retaining talent proactively.
We know that employers' actions have never been more important, especially at a time when employees are feeling uncertain about the future. Based on our experience working with HR leaders during these turbulent times, here are 5 tips on how to retain your top talent post-COVID-19 pandemic.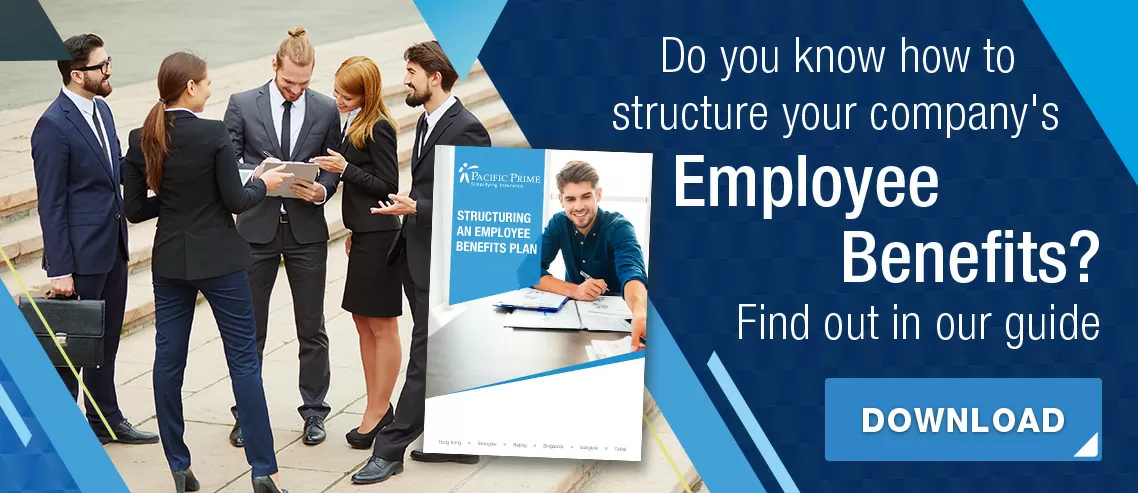 Many industries are anticipating a talent tsunami
Before we delve into our tips for retaining talent, we feel it is important to explore the main forces, or "waves" for the sake of this metaphor, that many industries are anticipating will contribute to the talent tsunami:
Corporate burnout: While burnout has been an issue pre-pandemic, it has intensified during this crisis. According to one study, the COVID-19 pandemic has exacerbated a 75% burnout rate, with the employees most affected being Millennials, women, and those caring for kids who are remote learning at home. Jumping ship is often seen as a solution for those struggling with burnout, and when the labor market improves, some employees will feel they have no other choice.
Caregiver duties: With remote working and schooling becoming the norm, many employees are forced to juggle their work and caregiver responsibilities. Caregiving duties (i.e. caring for children and/or elderly family members) have largely been shouldered by women throughout the pandemic, so much so that one in four women may downshift their careers or even drop out of the workforce permanently. Read our article on how to retain your female workforce here. 
Pent-up demand: With a large proportion of the world's workforce working from home, people have naturally had more space to reflect on their priorities and reassess their career goals. This introspection, coupled with a "you only live once" spirit, is poised to fuel career changes once the pandemic wanes.
Our 5 tips for retaining talent
We all know why employee retention is important. A high turnover rate has a negative impact on productivity levels, workforce morale, your company's reputation, and – last but not least – the bottom line. Employers will soon face the challenge of retaining their valued staff amid an increasingly competitive talent market while recovering from the impact of COVID-19. As such, employers who plan ahead to "calm the waves" of the talent tsunami will win in the future. So, without further ado, here are 5 post-pandemic employee retention techniques:
Embrace flexible working benefits
Our report on global employee benefits trends reveals that more than three-quarters of employees are willing to stay with their employer if they offer flexible working benefits like flexi-time and remote working. What's more, productivity rises by 16% when remote working is permitted, despite the common stereotype that employees who work from home are more easily distracted.
By offering the option for employees to manage their own flexible working arrangements, employers are showing that they trust their staff and empowering them to form a work schedule that suits them best. Before making flexible working benefits part of your company culture, we suggest considering the following tips:
Plan it out: Before executing your flexible work strategy, it is important to plan it out in advance to avoid potential catastrophe. Begin by carefully reviewing your business systems and processes, then start training managers to effectively manage remote workers.
Be present: Schedule regular check-in times through video calls to facilitate person-to-person conversations and maintain empathetic rapport with remote working employees. By doing their best to connect with employees, employers can help their staff work from home comfortably, while feeling like they're in control.
Start with a pilot program: It might be worth starting a pilot program with a few key departments that would benefit from remote working prior to implementing a company-wide flexible working initiative. This can last anywhere from a few months to a year, which will give you ample time to collect data and observe the pilot program's success, as well as smooth out any issues that come up during the trial process.
Think outside of the box
With the rise of Gen Z and Millennials in the workplace comes surging demand for fun, non-traditional work perks. While the COVID-19 pandemic has definitely brought challenges, employers also have an opportunity to position their business as a desirable place to work by offering out-of-the-box incentives. Here are several creative ways to retain employees that can also be applied to remote workers:
Virtual parties and happy hour
Gift cards and coupons (e.g. hotel staycation coupons, restaurant vouchers, etc.)
Half-day off once per fortnight for financial wellness
Paid volunteer time
Tuition assistance
Employee recognition activities
Organized group activities (e.g. hiking, crafts)
Free coffee/tea
Workplace benefits are more than just a box-ticking exercise; they also contribute to employees' sense of belonging and enhance engagement. Interested in learning about non-monetary benefits? Check out our slideshow below:
Ensure a safe working environment
Safety will remain a top priority for all workplaces, even after the pandemic subsides. While full- or part-time remote working remains a reality for many people, a lot of companies do still have some or all of their employees coming to work, and some are understandably anxious about working safely in an office setting.
We recommend putting safety measures in place, such as implementing alternative work schedules for different teams, providing ample disinfecting equipment (e.g. sanitizers), and making it a requirement for employees to wear masks when they're not at their desks.
Be transparent
In a time filled with uncertainty, employees will be looking to their employers for guidance. Employees want to know about any changes that are due to happen ahead of time, rather than in retrospect.
From an employer's perspective, being transparent means giving frequent updates showing that the company is in-the-know about the latest developments and acting accordingly, empathizing with employees' concerns, showing compassion, ensuring they feel seen and heard, and being honest (even if that means lowering expectations). Being transparent can help shape employees' attitudes for the better.
Offer competitive group health insurance
As healthcare and insurance costs continue to climb, comprehensive group health insurance will remain a must-have employee benefit. The pandemic has transformed traditional health insurance benefits, as we're now transitioning to a new era of employee health benefits marked by telehealth technology and a more holistic definition of wellbeing. Based on our veteran experience in helping corporates of all sizes design employee benefits solutions, here are our tips for offering competitive group health insurance:
Ensure you have analytical capabilities: This is important for identifying underlying claims patterns, such as the loss ratio, claims performance by benefit type, and which facilities are incurring the highest claim cost.
Review telehealth contracts: With telehealth utilization likely to remain higher than pre-pandemic levels, we advise reviewing your telehealth benefits and contracts to determine whether they best fit your employees' needs.
Engage the services of an employee benefits specialist: Reputable benefits consultants, like Pacific Prime, are adept at identifying underlying claim patterns and illuminating the most cost-consuming aspects of your plan, and have the know-how to help you design talent retaining health insurance benefits.
Need further advice on retaining talent?
With more than 20 years of experience offering employee benefits and company insurance advice to multinationals and SMEs, Pacific Prime's experts are on hand to discuss your talent retention needs. Get in touch with us for an impartial insurance review, or check out our corporate resources to stay up-to-date on the fascinating world of employee benefits.