The importance of an employee reward and recognition programme
Maintaining a healthy employer-employee relationship requires mutual respect and open communication, which have to be shown through actions instead of expressed via empty words. One does not have to wait until Valentine's day to show their love to their significant others, and the same goes for employers, for it would usually be too late to reward their hard work when they receive a new job offer and submit their resignation letter. Employees are one of the most valuable assets of your company, and hence there is just no harm in taking the time to show that you truly care, especially amidst the increasingly competitive business climate nowadays.
In today's Pacific Prime article, our team of experts will explain how a well-established reward and recognition programme can help your business engage employees and attract new talents.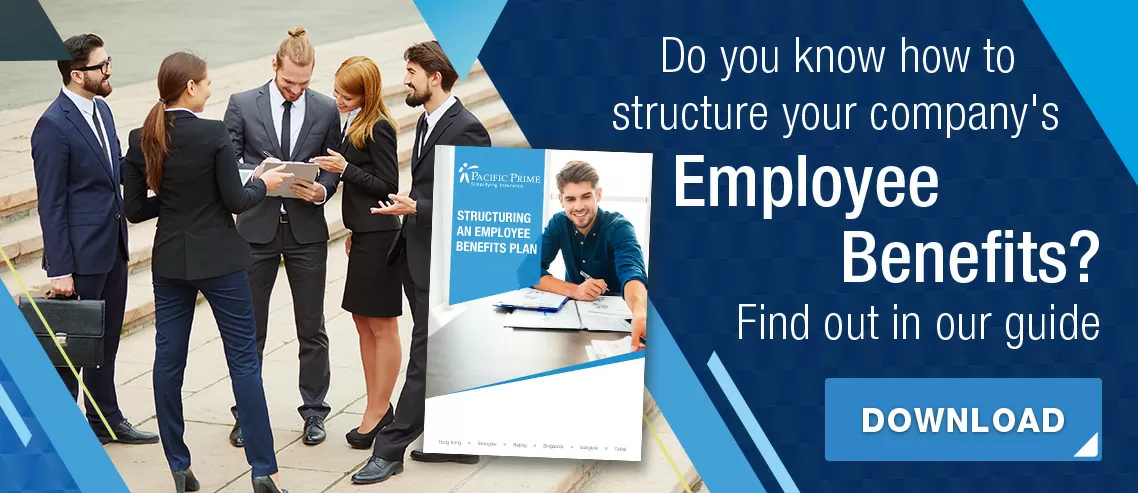 What's a rewards and recognition programme?
Apart from a decent salary, friendly environment, growth opportunity, recognizing and appreciating the outstanding work performed by employees goes a long way in attracting and retaining talent within the organization. A reward and recognition programme is a systemic approach for employers to show appreciation towards good performance on individual and/or group levels.
While the terms 'reward' and 'recognition' are often used together, they should be interpreted separately. Rewards are typically considered monetary in nature, while recognition provides a psychological benefit.
Make your employees feel recognized with our top 3 non-monetary employee benefits.
How do you develop an effective reward programme?
Now that you understand more about the definition of a rewards and recognition programme, in this section, we will highlight the key steps involved in designing such a programme.
1. Identify the audience
First and foremost, HR managers should target the audience correctly in the programme as each employee is different and has their own motivations. There's simply no such thing as a one-size-fits-all approach to developing a successful reward programme. Thus, managers should consider the following factors thoroughly so that the programme can work in the way it is designed to:
What are the different types of jobs done by employees?

How many employees are there in the organization?

What motivates them individually?

What type of recognition is being provided by the company?
2. Know your budget
Depending on whether it's a short-term or long-term reward, and the number of the target audience, the budget varies. And of course, it is most important to determine the cost of the reward.
3. Set the right targets and rewards
Company managers should set up a reasonable amount of achievable and measurable targets with due consideration, and they should assist companies to achieve their business goals.
Although it may seem like common sense, many businesses actually fail to link up their goals with the right kind of performance or achievement. For instance, a bonus system rewarding individuals to improve their own productivity at the expense of other staff is not appropriate should your ultimate goal is to improve teamwork in the workplace. Similarly, if you are pursuing better quality, the quantity of work accomplished should not be emphasized or rewarded by the programme. Furthermore, aligning rewards with job achievements can also distinguish these rewards from salary and avoid a sense of entitlement on the part of the employee.
Depending on your company's actual situation, you may offer monetary or non-monetary rewards to your employees. Monetary rewards can take the form of paid incentives such as merit pay, profit sharing, allowance, stock option, bonus or others; while non-monetary rewards focus on career advancement, provision perks and opportunities, formal letter of appreciation, year of service award, and other non-monetary means to drive the motivation and satisfy the self-actualization of staff.
4. Communicate with your employees
It is crucial for all levels of employees to familiarize themselves about the reward programme. After all, it is they who are going to take part in the programme and only with ample communication can the management review its effectiveness on a regular basis.
What constitutes a successful programme?
The following factors can affect the effectiveness and success of the employee rewards and recognition system:
Be specific
You should spell out the specifics of the programme to your employees, such as the rewards and the targets, and maintain communications to keep them abreast of any changes to the programme.
Be timely
If rewards are given in a spontaneous and timely manner, employees are more likely to make employees feel acknowledged.
Be fair
It is crucial for businesses to offer rewards to the employees who truly deserve them so as to set an exemplary standard to others. Conversely, if rewards are deemed to be biased toward particular individuals or groups it can be a big demotivator for the rest.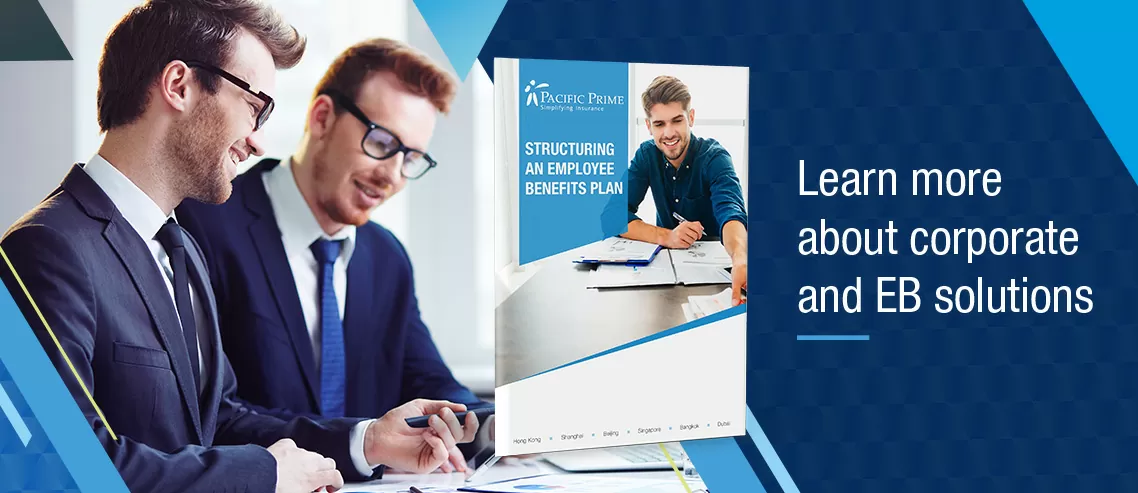 Still got questions? Contact Pacific Prime for answers
Employee rewards and recognition is a novel and handy tool for businesses to fuel passion and better work performance in the workforce. Since the job market and landscape of employee benefits are constantly evolving, it is worthwhile for businesses to engage the services of an expert in the field of group insurance and employee benefits to assist you in designing, implementing, and managing the right solution.
With over 19 years of experience and nine offices across the world, Pacific Prime is an award-winning insurance brokerage that cooperates with the industry's top insurance providers, insuring over 150,000 individual and corporate clients worldwide. Contact us today for impartial insurance advice, an obligation-free quote, and a free plan comparison!

Latest posts by Anthony Chan
(see all)