The complete guide to flexible benefits
Student loan benefits for baby boomers? Retirement planning for gen Z'ers? Parental leave for the millennial that's decided never to have kids? These are the dilemmas that many employers are now facing. Given the rise of a multi-generational workforce and increasing diversity in the workplace, it seems almost impossible to please everybody with standard, one-size-fits-all employee benefits – unless, of course, we turn towards the newest trend in the sector, flexible benefits. Join us in this Pacific Prime article as we explain all there is to know about it.
What are flexible benefits? How do they work?
Instead of offering all employees the same benefits, which may or may not align with their needs and wants, flexible or flex benefits allow employers to offer a variety of benefit options for employees to create a customized benefits plan. As everyone is different, it's no surprise that the element of choice is highly valued, and flex benefits have risen in popularity with employees. That being said, very few flex benefit schemes are truly flexible – as it's hard to make every benefit optional. More commonly, schemes will have at least some core benefits.
Flex benefits allow employers to share the cost of employee benefits with employees. In cases where employees want to enhance their benefits, they can do so by contributing to the cost. This cost-sharing mechanism helps employer's lower their expenses, and helps employees subsidize their chosen benefits. What's more, as employees pay for the benefits with their pre-tax income, this may lower their taxable income, while raising their take-home pay.
Based on the above reasons, Neil Raymond, Founder and CEO of Pacific Prime, said:
"I strongly believe flex is the future of employee benefits."
Read more: Check out Neil's article on LinkedIn, where he reflected on the future of flex benefits, as well as Pacific Prime's recent acquisition of insurtech CXA's brokerage arms in Hong Kong and Singapore, and incorporation of their flex capabilities.
Types of flexible benefits
Think of flex benefits like pick & mix. There are various benefits to choose from, typically falling into the three categories below. This list is by no means exhaustive, and only offers some flex benefits examples to give you an idea:
Work benefits 
Flexible working arrangements (remote working, hybrid working, staggered start and end times, etc.)
Time-off benefits (day off for birthday or other life events, floating holidays, vacation buying, etc.)
Paid volunteer time
Hard and soft skills training, and career planning benefits
And more.
Health and wellness benefits 
Health insurance (with riders like dental, vision, maternity, etc.)
Life and accident insurance
Wellness programs and incentives (healthy eating program, meditation sessions, gym membership, etc.)
And more.
Retirement and savings benefits 
Budgeting workshops
Informational sessions on tax deduction
Saving and investment advice
Retirement planning
And more.
Why do employers offer flexible benefits?
Generally speaking, employers offer flex benefits to meet the diverse needs of their workforce, usually through a next-generation flex benefits platform, which offers a more efficient way to manage flex benefits. The advantages of using a flex benefits program for employers are two-fold: firstly, they get direct benefits from doing so, and, secondly, they get indirect benefits from the fact that employees are happy with it.
Direct benefits of using a flex benefits program for employers
By offering flex benefits using a flex platform, there is no guesswork needed. Employers can easily and conveniently offer benefits that all of their employees would appreciate. What's more, the platform also gives employers a better insight into the cost and, thereby, a better way to manage those costs. The automation that comes from a flex platform also saves employers time, money, and stress in the long run.
Indirect benefits of using a flex benefits program for employers
For employees, having their benefit needs addressed via flex benefits will make them happier and increase their loyalty towards the company. Being able to use flex platforms to make real-time changes to their benefits selection will also enhance their employee experience (by reflecting the expectation of technology they bring into the workplace, especially for the younger, tech-savvy generation) and drive employee engagement – all to the advantage of employers.
The bottom line
All in all, flex benefits can boost motivation and productivity for employees, and thus raise value-driven outcomes for the employer. To top it off, employers will also make a name for themselves as the 'employer of choice', enabling them to attract and retain the best candidate, and also save on high turnover costs. In the post-pandemic world, a robust recruitment strategy is necessary for employers to stay ahead of the curve.
5 tips for implementing a flexible benefits program
Are you thinking of implementing a flex benefits program for your company? If so, you may be wondering: "How are flex benefits implemented?" As mentioned above, this is usually done using a flex benefits platform. But there's so much more to flex benefits. No matter which industry you're in or what the specifics of your organization are, here are 5 top tips to reflect on before you implement a flex benefits program.
1. Define your company objective, and reflect on flex benefit impact
It's never a good idea to jump straight into something new without properly defining your company goals and objectives. You need to be clear on what you want to achieve, and how flex benefits will help you. These goals and objectives could be to help improve employee satisfaction, attract new talent, etc. Moreover, you should reflect on how a flex benefit program will impact your company and the tax benefits it may offer your employees.
2. Figure out what flex benefits to offer, and adapt your offerings
With so much to potentially choose from, it's a good idea to know what your employees want. Start by analyzing your competitors and the benefits they offer. Additionally, you can also survey your employees to see which benefits are core ones, and which ones are less important. Understanding your workforce, and their employee benefit and wellbeing needs, will enable you to adapt your offerings.
3. Know how to choose the right flex platform
Flex benefits platforms can be a tricky one. Therefore, you need to be clear on exactly what you want the tech to deliver. Efficiency gains and reduced admin for HR? Better communication hub for benefits? Or a quick and easy way for employees to see what you offer? More often than not, it will be all of the above. Make sure you do your research and compare what's on the market, and communicate your needs to your chosen provider.
4. Create a communication plan
The backbone of any successful flex benefit program is a good communication strategy. Employers should ascertain how, why, and when they're going to communicate their flex benefit program, and exactly what they want to convey. Employers should also make sure that the communication method is tailored to the employee's preferred method, and ensure that staff are aware of the benefits available to them.
5. Review flex benefits offerings on a regular basis
For the flex benefit program to continue working optimally, employers also need to make sure that they review and evaluate the program on a regular basis to see if it's meeting their employees' needs. Find out if employees are satisfied with the program and/or whether there are any new benefits or functions they would appreciate to keep your offering relevant and effective.
Discover a world of employee benefits, and consult an employee benefits specialist
As a technology-driven corporate insurance and employee benefits specialist, Pacific Prime is at the forefront of the latest employee benefits developments and trends, including flex benefits and tech tools for HR. To dive deep into employee benefits trends, feel free to check out our Global Employee Benefits Trends Report 2020 or one of our blog posts related to employee benefits.
Looking for help implementing an industry-leading employee benefits program? Or perhaps you'd just like personalized, obligation-free advice? Our corporate team would be more than happy to discuss your organization's needs, explore how our solutions would help, and give you a full run-down of what to expect from our services. Feel free to arrange a consultation with us today!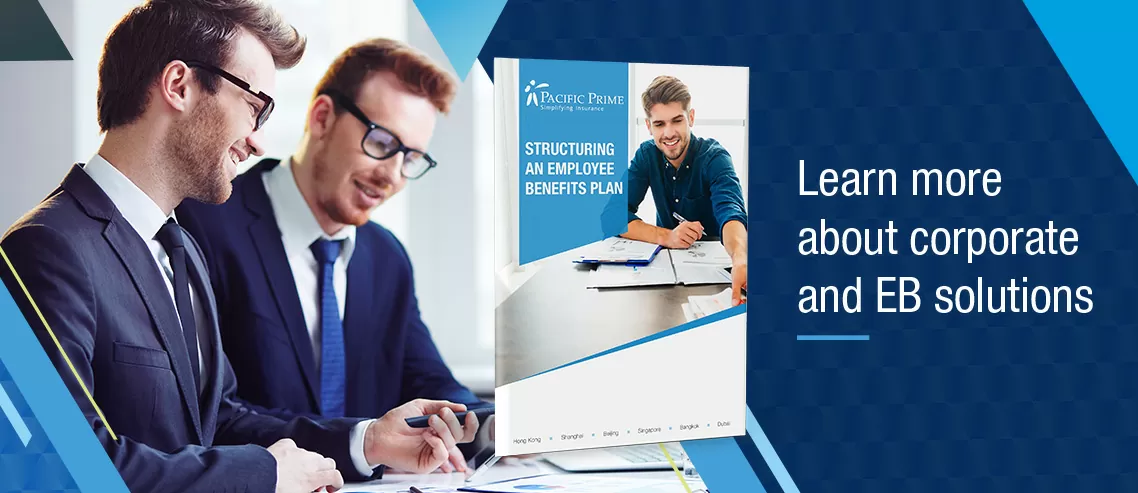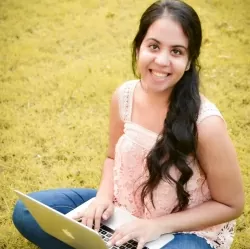 Latest posts by Suphanida
(see all)