How Climate Change Impacts Insurance Companies
As climate change continues to affect our planet, insurance companies are going through a period of immense transformation. More than an environmental crisis, climate change presents financial challenges and industry regulation changes that are rapidly influencing the insurance industry at large.
The growing intensity and frequency of extreme weather events are resulting in significant risks and losses for insurance providers. In this Pacific Prime article, we'll explore the serious impacts climate change is having on insurance companies, as well as offer strategies to cope.
Climate Change: A Growing Threat to the Insurance Sector
Climate change is synonymous with insurance risk in today's world. Extreme weather events, like wildfires in the United States (US), heatwaves in Europe, and floods across the globe, are gaining regulatory attention to the implications of climate change on the insurance sector.
Insights from Deloitte Centers for Financial Services' Insurance Regulator State of Climate Risks Survey reveal:
Escalating risks: Most US state insurance regulators anticipate an increase in climate change risks over the medium to long term spanning physical, liability, and transition risks.
High-impact concerns: Over half of surveyed regulators expect climate change to have a high or extremely high impact on the availability of coverage and underwriting.
Regulatory vigilance: State regulators and lawmakers in the US are closely monitoring the ramifications of risks related to climate and growing apprehensive about the way the insurance industry is responding to climate change.
As losses continue to increase, insurers can no longer afford to overlook the consequences of climate change on underwriting, pricing, investments, and overall financial stability. More effective disclosure could help regulators gauge insurers' efforts in mitigating climate-related insurance risks.
How Prepared for Climate Change Are Insurance Companies?
Regulators are eager to assess the readiness of insurance companies to manage potential impacts of climate-related risks. The Deloitte survey indicates findings such as an awareness gap, limited preparedness, and risk-model uncertainty.
One-third of surveyed regulators are uncertain about insurers' preparedness to handle the potential consequences of climate-related risks on financial stability. Among those with insights, only a small fraction believe that insurers are adequately prepared to address climate-related risks.
Similarly, one-third of regulators are uncertain whether current insurer risk models are equipped to handle the intricacies of climate-related risks.
To reduce climate-related losses, regulators are likely to push for more comprehensive disclosure, including stress tests covering a variety of climate change scenarios and an evaluation of how climate data shapes risk modeling terms regarding pricing and underwriting choices.
Influence of Climate Change on Insurers: Key Areas
As our climate undergoes noticeable shifts, insurers are grappling with increasingly serious financial risks tied to extreme weather events like floods, fires, and storms. Let's explore some key areas where climate change is making its impact felt within the insurance sector.
Insurance payouts: Climate change is causing more frequent and severe weather events, leading to higher insurance payouts for losses caused by disasters.
Claims and asset management: Insurers must be more efficient in allocating resources as well as reevaluate policies to adapt to shifting climate patterns and risk.
Cost allocation: Environmental changes strain cost allocation processes, necessitating adjustments to absorb property damage, business interruption, and other climate-related expenses.
Property loss control: High-risk areas face increasing property risk due to severe weather conditions, prompting changes in regulations and property claims management.
Policy and program management: Climate change calls for adjustments in risk management protocols, catastrophe modeling techniques, and underwriting processes to ensure financial protection.
7 Strategic Actions Insurers Can Take to Improve Climate Readiness
From elevating climate risk awareness to collaborating with policyholders and policymakers, the regulator survey and insights from industry experts reveal several strategic actions insurance companies can take to enhance their resilience in the face of climate-related risks.
Raise climate risk awareness
Engage board members and senior management in climate risk discussions to allocate resources adequately. Establishing clear government structures and dedicated roles across the organization can help insurers evaluate and mitigate climate risk efforts, such as underwriting and investing.
Use advanced analytics to enhance risk assessment
As the climate continues to change, advanced analytics can help insurers assess historical weather data, insured property information, and assumptions about forthcoming climate conditions. Incorporating big data and predictive analysis assists in broadening risk assessment considerations.
Leverage geospatial analytics
Insurers can merge geographic data with economic and demographic information, giving them holistic perspectives on their vulnerability to climate-related risks. This empowers them to formulate risk reduction strategies and adapt pricing models accordingly.
Automation to minimize risk and enhance profitability
Automation can lower operational costs and optimize pricing models in response to changing environmental conditions. It can also improve efficiency in claims processing and management.
Get an organization-wide perspective on climate risk management
By integrating climate risk assessment more comprehensively within the wider enterprise risk management framework, companies can identify and correlate impacts across different lines of business and investments. This approach provides top management with data for decision-making.
Engage with administrative agencies
Insurers can collaborate with administrative agencies and builder associations to actively discourage development in high-risk areas, while also advocating for the adoption of resilient building designs and materials capable of withstanding climate threats.
Collaborate with policyholders and policymakers
Insurance companies can encourage policyholders to invest in climate risk mitigation through incentives like premium discounts or financial support. Similarly, insurers can support industry-wide efforts by policyholders and policymakers on fortifying properties against extreme weather conditions.
Conclusion
Climate change is causing significant challenges for insurance companies, increasing financial risks due to more frequent and severe weather events. These impacts span areas like insurance payouts, claims management, cost allocation, property loss control, and policy management.
To address these challenges and improve climate preparedness, insurers can prioritize actions such as raising climate risk awareness, using advanced analytics, leveraging geospatial insights, automating processes, engaging with administrative agencies, and collaborating with stakeholders.
Strategic steps such as these will help insurance companies adapt to the changing climate landscape and allow them to better protect their clients.
For expert advice on enhancing your insurance policy in the face of climate change, reach out to Pacific Prime today! As a global health insurance brokerage and employee benefits specialist with over 20 years of industry experience, we can help you find the ideal insurance plan for your needs.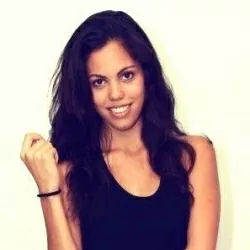 Latest posts by Jantra Jacobs
(see all)