Valuing employees key to managing staff retention: Using benefits to show you care
Managing for employee retention takes some strategic thinking and sincere actions to ensure that your staff remain committed to championing your company's cause. In today's uncertain economic climate, efforts to re-engage and keep your staff motivated are challenged by the fact that you, like many businesses, might be planning to keep budgets for raises relatively flat. You might have room to reward top performers who have augmented your business during the year, but how do you retain those who just need a little extra time and effort? Valuing employees by offering bonuses in the form of employee benefits can be helpful.
Flatter compensation budgets expected
According to Aon Hewitt, employers in the US aren't projected to spend more on compensation budgets for 2017. The company's 2016 Salary Increase Survey found that challenging conditions for businesses and international competition were hampering what businesses were forecasting to spend on staff salaries. Base pay was expected to rise 3.0% in 2017, with spending on variable pay projected to make up 12.8% of payroll. This is despite the local job market improving, meaning many companies may now face more competition for the top talent around.
For businesses looking to attract high performers, or those concerned about trying to retain valued employees in this market, the global professional services firm suggests reconsidering your compensation strategy or emphasizing other benefits. That fact is even more important when you consider that a separate Aon Hewitt report found that lackluster compensation is the reason for 52% of US workers being open to a new job opportunity, and 44% saying they were actively looking for a new role. Only 38% of workers felt they were fairly paid, while 62% recognized pay and benefits as a leading factor in where they would choose to work.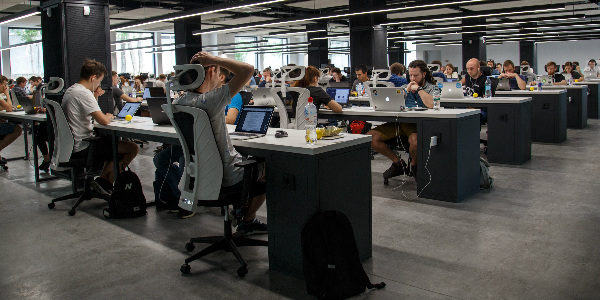 Staff retention: why do employees stay or leave?
Salary is obviously still a very strong motivator for individuals; a good pay package earned through hard work can keep staff with you, while an attractive offer from a competitor might entice them away. Sometimes the reasons are things you can't help; your staff member wants to start a family, they want to return to school, or other personal factors causing them to voluntarily leave a solid position. Focusing on employee retention, according to the Society for Human Resource Management (SHRM), can also deliver quality, productivity, performance, and employee morale benefits to companies found valuing employees.
Why people leave a company
Here are some common reasons why people, in today's job market, might consider leaving you for greener pastures:
Employee dissatisfaction:

This can be anything from a general sense of disconnection from the role, the business, or discontent for the work environment or the people they share their daily time and space with. Those with good skills who feel taken advantaged of, those whose abilities are feeling stifled, or those who simply don't feel valued because their workplace comfort isn't a concern of the company, may all start looking elsewhere for a better offer; even if the salary doesn't compare to what you already pay them.

Attractive alternatives:

Those who are ready to be recognized more for the work they do may consider leaving a good role with a good environment if they feel the alternatives on offer do a better job of seeing their worth. The bump in salary doesn't even need to be that high. According to a

Gallup

survey, 44% of employees would consider taking a job with a different company for a raise of 20% of less. Add generational considerations into the mix, and you'll also find that 93% of Millennials have changed employers for advancement rather than taking a new position with the same company.

Planned/unplanned exits:

As mentioned, some employees have personal or professional plans they're following; to either get married and have children, or to gain enough experience and financial security to move abroad. Others will leave without a map for where they're headed. Impulse resignations can indicate an individual employee may have found they weren't the right fit for your business, or it can indicate problems in your workplace (such as harassment or bullying). In both cases, lessons can be learned around what you offer in pay and benefits, and what pulled them away.
Why people stay with a company
Beyond the obvious reward and recognition reasons for why employees stay loyal, here are a few things that help staff retention you might not have thought about:
Foundations and networks:

The SHRM article further highlighted that employees who have become embedded in their jobs and communities find it harder to justify leaving, as they have developed a web of fulfilling and positive networks and relationships. Leaving for a new employer can mean having to reestablish these connections, often setting an individual back months or even years.

Company culture:

Employee turnover is costly. Not having a clear and defined

organizational identity

(with values and goals) can be the difference between whether you or your exiting employees control your workplace culture. If you continually hire staff that don't fit the culture you want, you'll quickly find those who do will leave for places that better align with their values. Attracting and retaining people who mesh well with your company environment will reinforce to your current workforce your commitment to valuing employees by ensuring they're surrounded by like-minded individuals.

Employee benefits package:

Perhaps as an effect of decades of constrained wage negotiations, coupled with the changing way employment and careers are being perceived by younger generations, non-salary benefits are growing in importance for job seekers and the currently-employed alike. According to a

Towers Watson

(now Willis Towers Watson) survey, 46% of respondents said

health care benefits

were the most important benefit for people considering job offers. For retention, employees highlighted

retiree medical benefits

and

health care benefits

as the most important reason they stay with an employer.
Employee recognition transformation tech company, Bonusly, states that more than one-quarter of employees are in a high-risk-retention category, and more than half of all organizations around the world are struggling to retain some of their most marketable employee groups.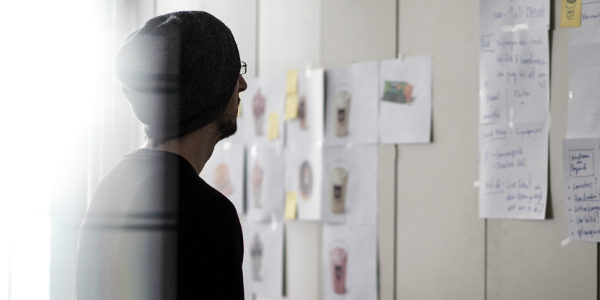 How can employee benefits package help my company with staff retention?
Valuing your employees is more than just monetary. More and more people are viewing benefits as almost a standard part of an employment package, meaning those companies solely offering salaries are doing themselves a disadvantage. According to the Glassdoor 2015 Employment Confidence Survey, 80% of employees said they would prefer new or additional benefits to a salary increase. Women and men were fairly even in their desire for employee benefits, while the number of younger people (18 to 34, 89%) willing to sacrifice money for perks were higher than their older counterparts (55 to 64, 66%)
Online publication, HR in Asia, has reiterated that the advantage in employment negotiations has shifted from the employer to the employee; workers are more fluid and less tied to a single employer for life, and many expect to find employment elsewhere within three years or less. This means taking into account what employees actually want in their employee benefits is even more crucial to ensuring high retention rates and saving yourself the cost of high turnover.
Again, Glassdoor found these employee benefits were valued highly by respondents:
Healthcare insurance (e.g. medical, dental) – 40%

Extra vacation/paid time off/annual leave – 37%

Performance bonuses – 35%

Paid sick days – 32%

Retirement plans/pension – 31%

Flexible work arrangements (working from home, flexitime) – 30%

Employee development – 19%

Tuition reimbursement – 18%

Employee discounts – 17%

Gym memberships/wellness programs – 16%
Career mobility confidence has increased for people who are employed, meaning they're less concerned about having too few options should they decide to leave their current employer. Only half of employees, however, expect a salary increase, putting more emphasis on ensuring that not just having employee benefits, but having the right employee benefits will be key to showing how companies are valuing employees in fiscally-tight conditions.
Pacific Prime: supporting your staff retention with targeted employee benefits
As the Harvard Business Review will tell you, you don't need a Google-sized budget in order to offer meaningful and attractive benefits to current and prospective staff. After health insurance or group health benefits, employees will place higher value on benefits that are of relatively low-cost to employers: flexible hours, more paid leave, work-from-home options. However, getting the biggest drawcard, medical insurance, right first can be a huge challenge for many companies.
Using a specialized broker like Pacific Prime can put you ahead of the rest by ensuring that you can get the right type of employee benefits package that fits your company culture, and meets the desires of the staff you value so highly. Our Corporate team has a range of solutions that are utilized by thousands of professional firms and businesses around the world, including:
Experienced group health insurance plans for businesses of all sizes

Tailored employee wellness programs

Business insurance

Travel/international health insurance for globally mobile employees

Group life insurance

Multijurisdictional management for multi-country companies
Our difference is in our service. Most brokers will sell you an employee benefits plan and leave you to do the rest. At Pacific Prime, we provide ongoing administration and staff support for the life of your policy, and will work with you using our unparalleled broker framework and benchmarking process to ensure that your plan still delivers while remaining cost effective and competitive. Use our market advantage and decades of experience to ensure your company remains attractive, not just to new employees, but your trusted and valued staff too.
To discuss more about how Pacific Prime can support how your company is valuing employees, contact the Corporate team today!