Supporting education for children with charity Room to Read
Pacific Prime has been a supporter of the global charity, Room to Read, for almost a decade now. The organization believes that "world change starts with educated children", and is a view shared by our own company. This year, we partnered again with Room to Read to assist with the construction of a new school in Vientiane. Laos. We're honored to have the opportunity to continue supporting such a dedicated organization that works tirelessly to promote access to education in many low-income countries around the world.
Read more about Room to Read on their website here.
Who are Room to Read?
Headquartered in San Francisco, Room to Read works in collaboration with local communities, partner organizations, and governments to help develop literacy and promote reading habits among primary aged children in low-income countries. Young girls in secondary are also a focus for the global charity, and ten countries in Asia and Africa are among the present focus of Room to Read:
Bangladesh

Cambodia

India

Laos

Nepal

South Africa

Sri Lanka

Tanzania

Vietnam

Zambia
Since it began in 2000, Room to Read has provided support and services to more than 10 million children with 19,884 schools added to their literacy program partnership, 8,703 teachers and librarians trained, and 20.6 million children's books being distributed.
Pacific Prime supports new school built in Laos
As part of our ongoing relationship with Room to Read, we committed to support the building of a new school in Vientiane, Laos.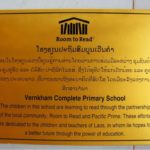 The Lao People's Democratic Republic gained independence from France in 1954, but suffered a long road of social and political unrest since then. The tragic result of this history has left many of its people impoverished and the country lack access to many modern advancements. For the most part, people in Laos live on less than USD 2 a day and those in more rural areas often lack access to electricity and clean water.
Room to Read has been working with the government to address many the obstacles it faces in educational investment and opportunities for students in areas such as Savannakhet, Salavan, Xayabouly, and Oudomxay. With the help of Pacific Prime, Room to Read has built a new school in Vientiane, the capital city of Laos.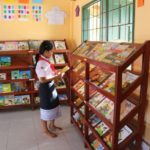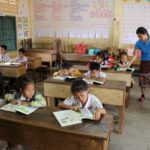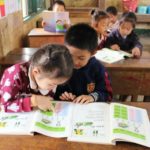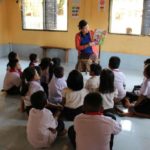 In addition to constructing schools around Laos, Room to Read has also committed to producing many high-quality and culturally relevant books in native Lao – further empowering the effectiveness of education in the region.
Room to Read and Pacific Prime in the future
When it comes to Room to Read, Pacific Prime founder and CEO Neil Raymond has a strong commitment to the goals and objectives of the charity. The company has supported the construction of 8 schools in Laos, Sri Lanka, and Nepal over the past 9 years and Neil expects the relationship between the two to continue.
"This form of giving is one that I'm particularly drawn to," says Neil "As it gives us the opportunity to give back to those most in need and, hopefully, make the world a better place." Through the partnership, almost 2,000 children have been provided with a modern school building complete with a library and books to read that supports their ongoing education.
Neil is also appreciative of the work his people do that allows Pacific Prime to get behind charities, such as Room to Read. "It's only by the hard work and commitment of our team that we're able to show that our dedication to achieving success comes with the responsibility of using that success to benefit those who need help." Neil believes that it's through education that "… all people can improve their lives, support their families, and change the world to become a more tolerant and kinder place."
How can I get involved with Room to Read?
Individuals can donate one-off payments or monthly contributions via the Room to Read website. There are also a number of other ways both people and companies can get involved with their work, including legacy giving, corporate matching and workplace giving, and cause marketing. Pacific Prime encourages any person or business looking to support a great cause get in touch with their local team at Room to Read to see what can be done.