Pacific Prime's Founder and CEO reflects on the past year and hints at what's to come
With humble beginnings in Hong Kong in 2000, Pacific Prime has grown consistently over the past two decades to become an award-winning insurance and employee benefits brokerage with a truly global footprint. Heading the company with his trail-blazing vision is our Founder and CEO, Neil Raymond, who recently wrote a personal reflection on the past year and what's to come in the following years.
The personal reflection can be found on LinkedIn, where Neil regularly publishes thought-leadership articles and posts, and you're more than welcome to engage with him on the platform.
Check out Neil's article: My thoughts and reflection on 2022, and what's to come in 2023
In this Pacific Prime article, we'll go over what Neil touched upon.
Employee benefits in the face of tightening budgets
On the one hand, rising inflation and the 'cost of living' crisis have worsened employee burnout due to the COVID-19 pandemic, making employee benefits more important than ever. But on the other hand, these same macroeconomic factors have tightened companies' budgets. Neil talked about how Pacific Prime dealt with this contradiction and supported both companies and their employees.
Industry-leading technology that is being regularly developed
Following on from the conundrum, Neil emphasized how important technology has been for Pacific Prime and how we've been continually refining our capabilities in order to simplify clients' insurance and employee benefits experience. These include our Customer Relationship Management (CRM) system, the Prime Care Portal (PCP), and our flex benefits technology through our recent acquisition of insurtech CXA's brokerage arms in Singapore and Hong Kong in February 2021.
Awards and accolades as we continue to have a global approach
Neil also talked about our global positioning and how we intend to take advantage of the easing of travel restrictions as the pandemic comes to an end. He listed some of our most noteworthy awards from leading insurance partners and platforms, including an award presented to himself, as well as gave a special shoutout to individual Pacific Prime offices for their hard work and achievement this year.
Commitment to employee motivation as we move forward
Ending on a positive note, Neil showed enthusiasm for all the opportunities (and challenges) that the next year will bring. He also talked about the importance of sharing company-wide goals, vision, successes, and room for improvement with our (growing!) global team, and linked it to employee motivation. Speaking of which, he revealed Pacific Prime's newly launched global employee assistance programs for our staff and their immediate families.
Pacific Prime – your trusted brokerage for health insurance and employee benefits
Whether you'd like to learn more about Pacific Prime and how we operate, or are ready to work with us, you're more than welcome to reach out to our team of advisors. We work with a number of leading insurance providers to bring vetted individual and corporate health insurance plans designed to meet your needs and budget, and pride ourselves in our impartiality and service-mindedness.
Contact us today to get started!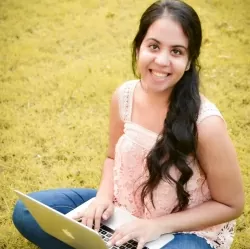 Latest posts by Suphanida Thakral
(see all)