Advantages to outsourcing employee benefits management for your company
Outsourcing isn't the taboo subject it once was. There are, understandably, people who will think of redundancies and work moving offshore but for many modern businesses constantly searching for flexibility and cost efficiencies, shifting duties to third parties can be a smart way to reduce your company's investment in an area while boosting its effectiveness. 
Outsourcing employee benefits is one such area that can always bring improvements and savings as long as it's done intelligently.
In this article, we discuss the key benefits of outsourcing your EB to a broker or intermediary. When you are finished reading about outsourcing employee benefits, make sure to check out our article on how to plan for maternity leave as an employer.
Managing your employee benefits in-house
For many companies, especially those just starting, it can be common to manage your employee benefits in-house. This can mean two things:
Self-insuring your employee benefits program and managing its administration in-house; or

Outsourcing benefits from providers but still managing its administration in-house.
Self-insuring your entire benefits program
Self-insuring an entire benefits program is extremely rare as it requires a large amount of upfront capital and an enormous investment in the systems and people required to administer such a plan.
Think boxes and boxes of documents related to not only the types of benefits and levels permitted, but the company policies around how and why claims are accepted or denied, in-house designed claims forms and processing methods, and separate accounting systems to capture its performance.
Being a self-insured company does give you ultimate control over what is offered and how it is provided to members.
However, it can also open companies up for a host of liability issues where treatment of benefits may differ between staff members. Who decides when a claim is genuine? What happens if there are inconsistencies? How will staff complaints be handled when it comes to a disagreement over whether a benefit applies or not?
In-house, self-insurance programs generally require a lot more than just your standard Human Resource administrators. Companies that choose this route have often been doing this for many decades and have a range of personnel, from attorneys to dedicated support staff, whose sole role is ensuring that the plan runs smoothly for their staff and their company.
Outsourcing employee benefits with in-house management
Due to the time, investment, and complexity of self-insuring most companies choose to purchase employee benefit programs from a third-party provider. This reduces the liability issue as well as the upfront costs. The decision making power for who can claim what, and what gets denied, is put at arm's length and the provider, who has no special interest in your staff individually, treats each member the same.
Administration expectations are, therefore smaller for companies opting for this type of solution, often being limited to on/offboarding members, dealing with claims applications and progress, and assessing the plan's performance. While this means less of an investment into support resources within your company, it also means vesting significant power with the provider in terms of information and data on hand, as well as expertise and advice come renewal time.
For most companies that outsource the provision of benefits, the level of exposure their own HR departments have in the employee benefits field is often a lot less. With big-name providers like Aetna, Bupa, or Cigna handling the design and implementation of their benefits program, HR staff are then free to handle the myriad of other functions their department oversees – which can leave companies under-supported when it comes to negotiating renewals.
Most insurance providers are unlikely to give you completely transparent information regarding the products and services of their competitors. If they convince your company to go elsewhere for its benefits, they've given away profits. This is why it can be extremely important to ensure that your own HR staff has sound employee benefits knowledge to ensure that your company can negotiate effectively. Companies, however, can be torn between paying top-dollar for a C&B specialist or leaving their benefits future up to unfamiliar generalists.
Outsourcing employee benefits management to a broker or intermediary
Balancing the need to be well supported in your C&B plan with keeping the costs of securing that expertise low is where outsourcing employee benefits management comes in.
Your company engages the services of a broker or other intermediary who works with your business to put the right benefits package in place then acts on your behalf when it comes to handling issues or negotiating renewals.
Here are the five key ways businesses are at an advantage with this solution:
1. Cost savings
A major upside to outsourcing employee benefits is that it can save your business money. While some brokers can charge extra fees for providing benefits services such as staff orientations or market benchmarking, some can offer you a total support package that's included in the commission they're paid from the benefits provider. Companies will still need to crunch the numbers to make certain they're better off but handing off administration and management responsibilities to an intermediary can save you staff and training costs.
2. Reduced impact on general HR
The second significant factor to outsourcing your benefits is related to the time HR staff can save by not having to directly deal with employee benefit matters. Getting third-party support for staff orientations and inquiries, benefits communication, claims processing, and dispute resolution allows your HR experts to focus on more important things like supporting the growth and success of your business.
3. Shielding liability
Reducing the risk of liability by placing the responsibility of employee benefits management with an outsourced company can be an intelligent step for businesses. It places the decision making at arm's length, offering a level of fairness and equality to the way the benefits are run from both a staff and company perspective. Such a relationship can also protect the company for liability where mistakes are made – the burden then lies with the outsourced company.
4. Boosting efficiency
With the engagement of an expert specialist when outsourcing employee benefits, your company will benefit from their market knowledge, renewals intelligence, and a range of other sector-specific experience that can take HR staff years to accumulate. Hiring an in-house expert can will result in you paying them a decent salary, especially where renewals only happen annually, so utilizing the specialists of an outsourced company can be a more efficient way of management. In addition, these experts can use all of their industry knowledge to put you in the driver's seat when it comes to dealing with your benefits provider.
5. Flexibility as your company grows
Not all businesses start out as they end. Not just in size, many companies may change their focus and goals over time – and your benefits platform should always reflect and support what you're trying to achieve. Outsourcing your employee benefits to a third party means having the support to make changes that are necessary to ensuring that your plan not only remains successful but sustainable in the long term.
Finding the right partner for outsourcing employee benefits
We've said it before: Not all brokers are created equal. At Pacific Prime, we're completely committed to enhancing and supporting those companies that trust us to design, implement, manage, and renew their employee benefits schemes on their behalf. We understand what it is for companies to administer their employee benefits, and we offer a service solution that's flexible to your business model and goals – both now and into the future. That is our point of difference in the outsourcing employee benefits market.
If your company is considering the advantages of outsourcing your employee benefits platform, look no further than the expert team at Pacific Prime. We're located in seven global offices, with more than 500 staff serving over 3,000 corporate clients worldwide.
Our employee benefits staff are able to meet with you to discuss your company needs, goals, and current situation and then outline a strategy that makes managing your platform much, much easier.
For further reading, check out our blog on the top non-monetary benefits for employees. 
To arrange a meeting with our consultants, contact the team at Pacific Prime today.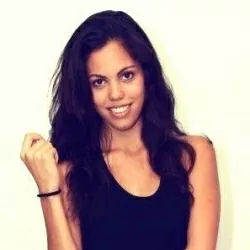 Latest posts by Jantra Jacobs
(see all)