Introducing Pacific Prime's Global Employee Benefits Trends Report 2021
In the year the COVID-19 pandemic disrupted the world of work, we released our inaugural report on global employee benefits trends to support business leaders, HR professionals, employees, and more navigate the seismic changes and understand where the sector is headed. Now, we're very pleased to announce that the second edition of our report has been launched!
Picking up from where we left off, the report explores the biggest employee benefits trends as the world rushes to vaccinate and employees return to the office. If you don't have time to read through the entire report or if you'd like a quick overview before you do, you've come to the right place. This Pacific Prime article allows you to dip your toes into the world of employee benefits in 2021.
1. The post-pandemic workplace
While remote working was a big on the agenda in 2020, our report looks at the possibilities in 2021. With employees now trickling back into the office, what will the ideal post-pandemic workplace look like? The solution seems to point towards a hybrid workplace model, which blends the independence and flexibility of working from home with the structure and sociability of the office. 
Our report digs deeper into the what, why, and how of a hybrid workplace model. In addition to this, it also explores how a return-to-work strategy may require employers to implement COVID-19 vaccine mandates for employees and how employee benefits will need to be tailored to a virtual setting.
2. Rising mental health concerns
It's no surprise that the COVID-19 pandemic caused mental health to take a nosedive. While the world is learning to "live with the virus", the mental health effects can't magically go away overnight. As such, many employees are looking towards their employer for support and mental health benefits like paid time off. Employees are also becoming proactive about accessing Employee Assistance Programs (EAPs) and telehealth apps for mental health services.
Did you know that 70% of employers have seen an increase in the utilization of their EAPs?
3. A rethink of employee wellbeing 
Organizations are also coming to realize that health and wellbeing encompass more than the absence of physical illness and are beginning to adopt a more holistic approach that takes into account physical, mental, and financial aspects. This is because one area can spill into the other due to the mind-body connection, which can impact employee productivity and the organization's bottom line.
As a matter of fact, particular emphasis should be placed on financial health. This is because financial and mental health stress results in a 37% drop in employee productivity. Whether it's return-on-investment (ROI) or value-on-investment (VOI), there are also a number of metrics that organizations can use to determine whether the given employee wellness program is worth investing in. 
4. Prioritizing diversity and inclusion 
In the age of #metoo and #blacklivesmatter, diversity and inclusion is also becoming big on the corporate agenda. Through flexible working arrangements and other employee benefits, organizations have the power to help marginalized communities. Not only is there a strong moral argument to do so, but organizations who embrace diversity and inclusion can also make significant strides in:
Customer insight and innovation

: The exchange of diverse ideas and perspectives in the workplace can help the organization better understand society, which comprises diverse individuals, and thereby their customers. It can also help employees think out of the box and lead to innovative solutions for the organization. 
Talent attraction and retention:

An organization that embraces diversity and inclusion will attract (and retain) the most talented employees from all walks of life – including those from minority backgrounds and progressive individuals from majority backgrounds. This is a big win as human resources are the backbone of any successful organization.
Employee motivation and satisfaction:

A welcoming environment makes employees feel happy coming to work every day, which increases their motivation and satisfaction level. This also reduces absenteeism and presenteeism, resulting in higher productivity and lower costs for the organization. 
 5. Flex benefits as the future 
As organizations are becoming increasingly diverse and multi generation, it will also be impossible to satisfy all employees with standard, one-size-fits-all employee benefits. That's where flex (short for flexible) benefits come in. Unlike traditional benefits (where all employees receive the same perks), flex benefits allow employees to choose from various benefit options to create a personalized benefits plan.
As Aya Alimkulova, Corporate Manager at Pacific Prime Singapore, explains:
"For example, fresh graduate employees may not need such a high group term life coverage, so they can reduce the plan and use the cash generated from the downgrading for something that's more meaningful for them – say, gym memberships. On the other hand, employees with families or those nearing retirement might want to upgrade their plan to increase group term life coverage and enhance their hospitalization coverage."
Download the Global Employee Benefits Trends Report 2021
Would you like to dive into the latest employee benefits trends? Get your hands on the FREE, comprehensive report. You'll get further insight into the aforementioned trends, complete with statistics, case studies, and illustrations. What's more, you'll get practical tips on implementing the benefits trends in question, so that you can up your talent acquisition and staff retention game. 
Alternatively, you can also check out the Primes Guide page for our wealth of resources on all things health insurance and employee benefits. Our corporate team is also on hand to offer you an initial benefits consultation, so be sure to reach out to them if you have any specific questions. Rest assured, we offer tailored advice catered to your organizational needs and goals.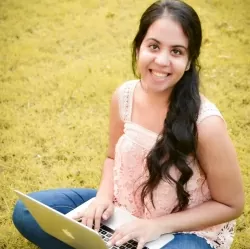 Latest posts by Suphanida
(see all)