Pacific Prime Wins Cigna's Top Producer in Asia Award 2023
Pacific Prime, a leading global health insurance brokerage and employee benefits specialist, was honored with the prestigious Top Producer – Asia award by Cigna during the Global Broker Advisory Council (GBAC) event held from March 16-19, 2023.
The event took place at the renowned Belmond Mount Nelson Hotel (Nellie) in Cape Town, South Africa, and brought together 29 of Cigna's top brokers and partners. In this Pacific Prime article, we'll take a closer look at the brokerage's latest award, the GBAC event, and more.
A Testament to Pacific Prime's Dedication and Commitment
Cigna, a global health services company dedicated to improving health and well-being worldwide, presented the Top Producer – Asia award to Pacific Prime in recognition of its outstanding performance in the insurance sector.
"We are delighted that Pacific Prime has secured our award for Asia top-producing individual business for 2023. Pacific Prime continues to lead the way in this specialized segment. Thank you for such a successful collaboration, and we look forward to continued success," said Arjan Toor, Cigna International Health CEO Europe, and Ray Bond, Head of Distribution Asia Pacific.
The award was accepted by Pierre Morin, Head of Sales at Pacific Prime China, who expressed gratitude for the recognition by saying:
"We are truly honored and thrilled to receive Cigna's Top Producer – Asia Award for 2023. This recognition highlights our dedication and commitment to providing exceptional insurance brokerage and employee benefits services. We are grateful for our strong partnership with Cigna, which has enabled us to deliver outstanding solutions to our clients, and we look forward to further strengthening our collaboration with Cigna and achieving even greater success together."
Engaging Discussions and Inspiring Presentations
The GBAC event in Cape Town provided an ideal platform for industry leaders and professionals to engage in valuable discussions. Attendees participated in inspiring brainstorming sessions focused on exploring innovative strategies to enhance Cigna's individual service and sales and meet the evolving needs of customers.
During the event, Lawrence Brittain and Shaun Keeling, South African rowing champions and Olympic silver medalists (Rio 2016), delivered a motivating presentation that served as a source of encouragement and inspiration for all attendees.
Solidifying Pacific Prime's Position as an Industry Leader
The recognition of Pacific Prime as the Top Producer in Asia further solidifies the company's position as a leader in delivering exceptional individual business services.
With over 1,000 employees and 15 offices worldwide, including Hong Kong, Singapore, China, Thailand, Malaysia, UAE, the UK, the US, Mexico, and the Philippines, Pacific Prime offers a comprehensive range of insurance solutions to individuals and corporations.
After acquiring CXA Group's brokerage arms in 2021, Pacific Prime now manages USD $750 million in premiums and is the third-largest employee benefits broker in the Asia Pacific (APAC) region.
Find the Right Medical Insurance for Your Needs with Pacific Prime
As an award-winning health insurance brokerage and employee benefits specialist, Pacific Prime offers our clients with an array of insurance solutions for individuals, families, and businesses.
Founded in Hong Kong in 2000, Pacific Prime has grown to become one of the largest insurance and employee benefits brokers in the APAC region, providing solutions for over 1.5 million clients in over 180 countries, including over 5,000 companies worldwide.
With the motto of "simplifying insurance" in mind, our team of insurance experts is available to offer professional and impartial insurance advice and compare health insurance plans to ensure you find the best one for your unique requirements.
Contact us to learn more today!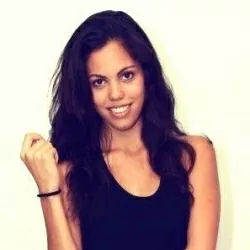 Latest posts by Jantra Jacobs
(see all)