15 Tips To Get Cheap Travel Insurance For Thailand Travelers
For travelers to get cheap travel insurance for their upcoming Thailand trip, they should be honest with themselves and their insurer about their health needs, only get coverage for what they need, and avoid getting insurance for benefits they already have.
Are you a traveler, expat, or global nomad heading to Thailand? Are you considering getting travel insurance but want to make it as affordable as possible? You will be happy to learn from Pacific Prime's 15 tips to get yourself cheap travel insurance that covers your Thailand travel needs.
You'll also find value in our article the Best Travel Insurance in Thailand. This article is the core article in our Thailand travel insurance series, and it will direct you to all the articles we have on the topic.
When you're ready to get a free quote for Thailand travel insurance, use the attached links to compare several insurers.
Traveler Tips To Get Cheap Thailand Travel Insurance
Travelers headed to Thailand should use the following 15 tips to get cheap travel insurance: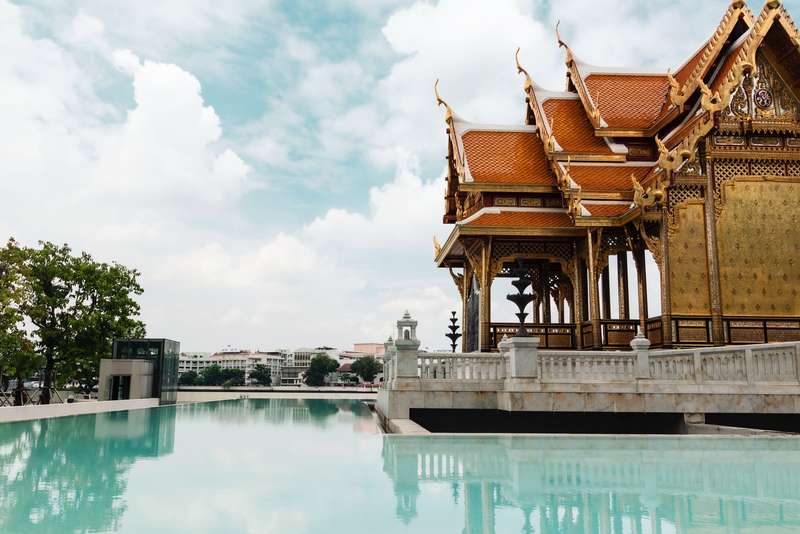 One of the surest ways to get cheap travel insurance for your trip to Thailand is to select a basic plan. These usually cover emergency medical fees, trip cancellation, interruption, and baggage protection.
By getting the bare minimum, you avoid other unnecessary add-ons that can increase your total price.
Some credit card plans include a version of limited travel insurance. This could be in the form of trip cancellation and trip interruption insurance. If this is the case, you usually need to use that credit card to book the trip, otherwise, the insurance won't kick in.
This insurance can kick in if travel is interrupted by the weather, health concerns, and certain emergencies outside your control.
It can help to keep in perspective how much you've already spent on this trip. Often it's easy to drop several thousand dollars on just a two-week trip out of the country.
If that's the case for you, it very well might be worth a couple more hundred dollars to ensure your larger sum doesn't become a sunk cost. The average cost for travel insurance to Thailand is between $150-$240 for a 14-day trip in 2023.
High-risk activity coverage on travel insurance is more expensive than traditional travel insurance that excludes such activities.
If you want to get cheaper travel insurance, don't get coverage for or plan to skydive, scuba dive, mountain climb, bungee jump, or backcountry ski or snowboard.
Don't pay for coverage you don't think you need. If there are certain inclusions that don't apply to your trip or travel needs, see if you can negotiate the price down by removing those benefits.
If you aren't sure how to do this, reach out to a third-party insurance broker such as Pacific Prime where it is our full-time job to help travelers like you create a plan that is right for you.
Different insurance providers will have different basic travel insurance plans for trips to Thailand. One of the best ways to find the cheapest plan is to review a bunch of different policies and select the one that caters most to your traveling situation.
At Pacific Prime, this is what we specialize in. Because we're a third-party broker who isn't loyal to a single insurance provider, we are familiar with a wide variety of the top travel insurance providers and are able to negotiate with them on your behalf until we find what you need.
If you select a travel insurance policy to Thailand that has a higher deductible, that often will lower your premium cost. This can save you money in the long run if you don't end up having a traveling emergency that forces your insurance to kick in.
However, make sure that you can afford the deductible in the event that you do have an unplanned trip interruption and need to use your insurance coverage.
Sometimes health insurance and homeowner's policies can cover certain situations of your trips abroad. This completely depends on what is in your current contract, but if you already have some coverage, you can save money on travel insurance by not paying for duplicate coverage.
You may need to reach out to your current domestic insurance provider and homeowner's insurance provider to learn what is and isn't covered internationally.
Sometimes travel insurance may cost more the closer you get to your trip, so to save money, purchase your travel insurance as early as you can. This will depend on each individual provider.
If you're traveling with a group to Thailand, it may be more cost-effective if you get a group plan that covers everyone.
You may also want to consider getting family health insurance or a corporate health insurance plan for your group.
You can get cheaper travel insurance by customizing the coverage to the exact days you will be on your trip to Thailand. It can cost more if you overextend your coverage.
If you're a frequent tourist, a digital nomad, or an expat who tours around a lot, it may save you money to buy an annual international health insurance plan or a global insurance plan instead of a new short-term travel insurance policy for every trip.
Annual policies are designed with frequent travelers in mind and are catered to the reality that you cross borders often and spend brief periods of time in one place.
An international plan provides health coverage for any country in the world and is designed for travelers who move around often.
A global insurance plan is more comprehensive than international insurance because it includes more add-ons, such as routine checkups necessary for individuals who more or less live abroad in between nations.
Use this link to check out even more types of insurance for travelers who find themselves on the road a lot.
You need to be honest with yourself and your provider about your health situation. Not only can it affect your premium cost, but it could harm you down the road if you don't get sufficient coverage for medical expenses.
While you may think you're saving yourself on travel insurance premiums now if you exclude a pre-existing condition, you may end up paying far more down the road if your claim is denied for a medical emergency that occurred on the road.
Consider getting a Thailand health insurance plan for your travels.
Another tip for getting cheap travel insurance in Thailand is to pay attention to the coverage limits, exclusions, and cancellation policies. You need to be aware of exactly what you're paying for, not only so you can avoid being over-insured, but so you understand what isn't covered.
If there's something missing from your policy that you thought you had coverage for, your initial premium might have been low, but you'll end up paying the big bucks for the cancellation that didn't qualify for reimbursement.
We all do it, and there's a reason for it. Knowing what other customers think about a company and a policy can guide you to see if a provider is effective and timely when it comes to providing your coverage.
Check out Pacific Prime's customer reviews here!
Frequently Asked Questions
What affects the price of my travel insurance?
Your travel insurance price may be affected by your age, the cost of your trip, the types of benefits you opt-in to get, the length of your trip, the number of travelers on the policy, and your destination. This is all subjective based on the insurance provider you choose.
How much does travel insurance for a trip to Thailand cost?
The travel insurance cost for a trip to Thailand is affected by factors such as the age of the travelers, the number of travelers, how long you'll be in Thailand, and what coverage you select. Because this is all subjective, you can use a free insurance quote generator to get a customized estimate.
Conclusion
There are a variety of ways for Thailand travelers to get cheap travel insurance for their vacation. Following these ideas can help you get the right coverage for what you need.
As you get ready to travel, you may want to learn about how to get a Visa on Arrival in Thailand, what the best options are for travel insurance in Bangkok, and the differences between traveling to Thailand vs. the Philippines.
To get a free travel insurance quote, you can use Pacific Prime's free resource that can help you compare services between multiple insurance providers.
After you've done this, we are happy to answer the questions you have and give you expert advice about the right options for your needs.
Send us a message and we'll get back to you soon!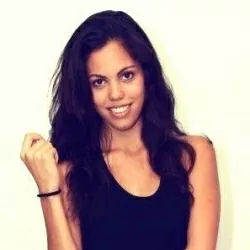 Latest posts by Jantra Jacobs
(see all)