World AIDS Day: Commemorating the 40-year pandemic
World AIDS Day takes place on December 1st every year. To commemorate the day, people all across the globe join to show support for those living with and affected by HIV as well as lives lost to AIDS. This year, the COVID-19 pandemic has shifted the world's focus to health, along with ways in which pandemics impact lives and incomes. The novel coronavirus is reminding us how health is linked to other important issues, such as human rights and economic growth. This Pacific Prime article commemorates the 40-year pandemic on World AIDS Day 2020.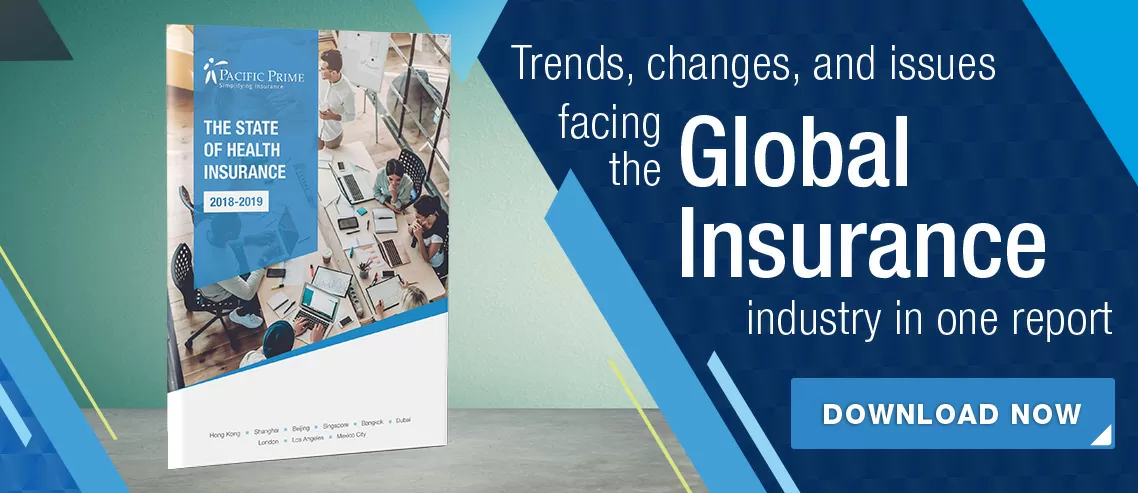 What is the purpose of World AIDS Day?
Since World AIDS Day was founded in 1988, people around the world unite on the first of December to raise awareness about HIV/AIDS and show global solidarity in the face of the ongoing pandemic. World AIDS Day presents an opportunity for individuals and organizations to spread awareness about the current status of the pandemic. It also encourages progress in preventing HIV/AIDS, along with treatment and care on a global scale.
As one of the most recognized international health days, World AIDS Day presents an ideal time to raise awareness, celebrate achievements, and commemorate the millions of lives lost over the past 40 years. Every year, governments, civil society, and United Nations (UN) agencies join to campaign specific HIV-related themes.
World Aids Day 2020
"Global solidarity, shared responsibility" is the World AIDS Day Theme for 2020. Due to the ongoing COVID-19 pandemic, the world has been reminded that none of us will be safe until all of us are safe. The theme for World AIDS Day this year joins an extended list of challenges that the annual event has called global attention to.
Some key factors that are vital to ending both the HIV and COVID-19 pandemics include eliminating stigma and discrimination, and focusing on people, to name a few. The COVID-19 pandemic has brought the deep-rooted inequalities in our current societies to the surface. Like other health crises, the poorest and most vulnerable are the ones that have been hit the hardest.
What's more, the COVID-19 pandemic has heightened the challenges that those living with HIV face, as well as women, girls, and key populations. We've also seen the widening of social and economic inequalities due to the crisis. With that said, the latest pandemic has been a wake-up call that things must be done differently, in a way that is better and more unified. In many ways, the way the world responds to the coronavirus will dictate the future of AIDS as a public health threat.
The AIDS response success is owed in large part to the engagement and leadership of communities, which has also been crucial in responding to COVID-19. Up until now, the world has witnessed endless examples of ways in which solidarity and community activism have been instrumental in offering hope, information, services, and more to those affected by HIV. But communities cannot be solely responsible for such solidarity. It is essential for the governments, civil society, donors, and individuals to do their part in making the world a healthier place.
The World AIDS Day theme, "Global solidarity, shared responsibility", calls on us to see global health responses in a new light. It asks the world to unite for:
Fully-funded health – Governments need to unite and look for new ways to fully fund healthcare since no country can do it without help. Funding for health needs to be increased, both domestically and internationally.
Strengthened healthcare systems – The AIDS response investments over the last few decades have helped improve the health system, which has, in turn, helped support the COVID-19 response. But there is still a lot that must be done to strengthen healthcare systems and protect healthcare workers.
Ensured access – Vaccines, medicines, and diagnostics have to be public goods to ensure that no person, community, or country is unable to access health commodities that can save lives.
Respected human rights – Applying a human rights approach everywhere will produce sustainable health results. The COVID-19 pandemic has revealed the problems in society and how key populations have been forgotten throughout the world.
Individuals are encouraged to demand global solidarity and shared responsibility this World AIDS Day by calling on countries to improve their efforts towards healthier societies.
World AIDS Day Activities
In a normal year, World AIDS Day is commemorated with awareness-raising activities like parades, galas, and more. While social distancing may prevent the typical events for this day, there are still many ways that people can join together from around the globe. The World Health Organization (WHO) is hosting a webinar to celebrate and cover important topics pertaining to the current situation. Other than wearing a red ribbon to show your support, here are some ways you can get involved with World AIDS Day activities.
Get the word out via social media
Attend online events
Get tested for HIV
Getting tested for HIV
Testing for HIV is more important than ever. Approximately 15% of people living with HIV don't know they have it. It will take everyone getting tested to find out who is living with the disease, and get them into care, on medications, and healthy. Otherwise, they could pass HIV to someone else. Getting tested for HIV is one thing you can do today to do your part.
While HIV testing can be free, that's not always the case. Health insurance can help cover the costs of HIV tests and other health screenings to ensure your health comes first. As a global health insurance broker, Pacific Prime has the expertise to help you find the best private health insurance for your needs and budget. We compare international medical insurance plans from the world's finest insurers so you don't have to.
Contact us for impartial advice or for an obligation-free quote or plan comparison today.