What happens to your EHIC card after Brexit?
Since the UK officially left the European Union (EU), residents that are EHIC holders have been advised to pay close attention to changes in healthcare that are due to happen at the end of 2020. Minor or significant changes are believed to occur depending on the negotiations between the UK government and the EU Commission. In this Pacific Prime article, we'll answer the burning question: what happens to your EHIC card after Brexit?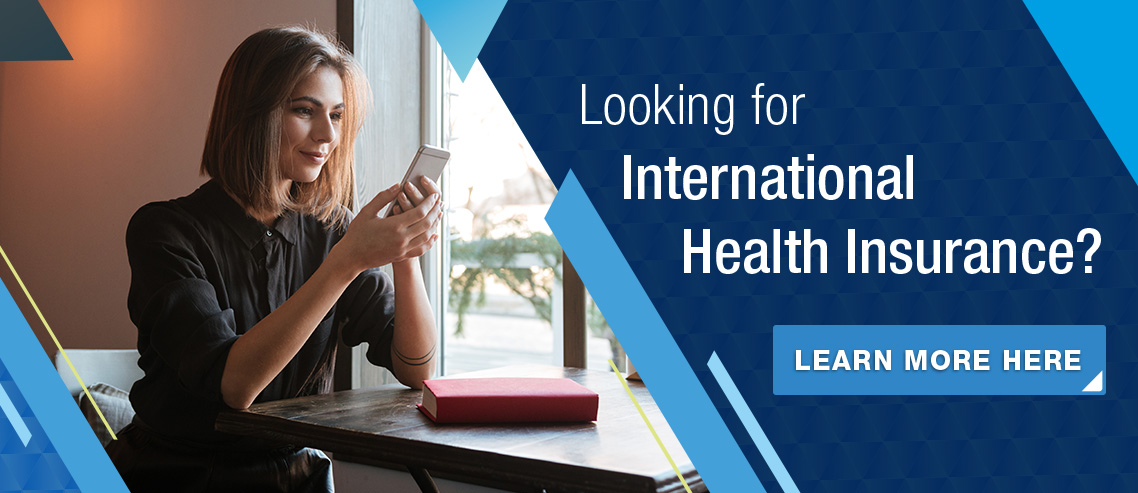 What is an EHIC card?
As many UK citizens know, the EHIC stands for European Health Insurance Card, which allows its holder to receive medical treatment from the state if they have an accident or become sick in any EU country. Additionally, the scheme applies to the European Economic Area (EEA) countries as well such as Norway, Switzerland, Liechtenstein, and Iceland. The UK has so far issued approximately 27 million of these cards to members of the public.
What does it cover?
The EHIC covers medically necessary healthcare that is provided by the state either free of charge or at a lowered price until you return to your home country. This also includes the treatment of pre-existing or chronic medical conditions, if it is required during your trip.
As long as you aren't traveling with the intention of giving birth abroad, the card even covers routine maternity care. However, in the case of an unexpected birth, the EHIC will cover all medical treatment costs that are associated with the birth for both the baby and the mother.
The provision of kidney dialysis and oxygen is covered as well, though you are required to pre-book and arrange the treatments before going on holiday. Consult with a hospital or general practitioner (GP) if you'd like to find out more. Lastly, the card covers routine medical care for individuals with pre-existing conditions that require monitoring.
Will the EHIC card be valid after Brexit?
Unfortunately, from 1st January 2020, your EHIC will no longer be valid in the EU. As confirmed by the government's website, GOV.UK, if you are planning to travel to any of the countries in the EU, you are advised to secure travel insurance with healthcare cover. But do take note, that many travel insurance policies do not cover pre-existing conditions. With this knowledge, you are encouraged to speak to an insurer or broker for adequate health insurance plans and further guidance on what is best for you.
Will existing travel insurance policies still be valid?
If you already have a travel insurance plan, you are encouraged to go over your travel insurance terms to determine whether your policy covers disruption, cancelations, and/or delays that could occur at the start of 2021. Be sure to check with your insurer to get the latest updates and prepare for possible impacts in the coming year.
Here is an overview of your health insurance options when traveling.
Health insurance deals with countries outside the EU
Healthcare deals exist between the UK and a few countries outside the EU, including New Zealand and Australia. These health insurance deals allow visitors to receive urgent treatment either for free or at a lowered cost. Simply put, visitors receive the same treatment as residents in the country being discussed. The difference between the EHIC and these agreements is that the latter does not cover pre-existing conditions.
These deals will not be affected by Brexit or any UK-EU negotiations in the future.
Why you need travel insurance with the EHIC for non-UK travelers
The EHIC is not to be confused with travel insurance. You should purchase international health insurance before traveling abroad in case anything happens. The EHIC does not cover costs such as private treatment, emergency evacuation, and repatriation. Likewise, it is not valid for cruises and does not cover costs associated with lost or stolen belongings.
Finding the right travel insurance
Pacific Prime works with several insurance providers to offer comprehensive individual insurance plans, family health insurance plans, short-term health insurance plans, and more. Make sure you're prepared for whatever happens with the right travel or health insurance plan for your needs and budget. Contact us for expert advice, free plan comparisons, or a no-obligation quote today.