Travel insurance vs. health insurance: What's the difference?
If you are an expat or frequent traveler, it's essential to be insured while away from your home country. But did you know that travel and international health insurance aren't the same? Although both are for those who spend time abroad, the intended purpose of each insurance plan is entirely different.
So not knowing the difference between the two may also leave you with the wrong type of coverage. Along with limited cover for sudden events and unexpected medical bills. Which one should you buy before starting your journey abroad? Read on as this Pacific Prime article explains the difference.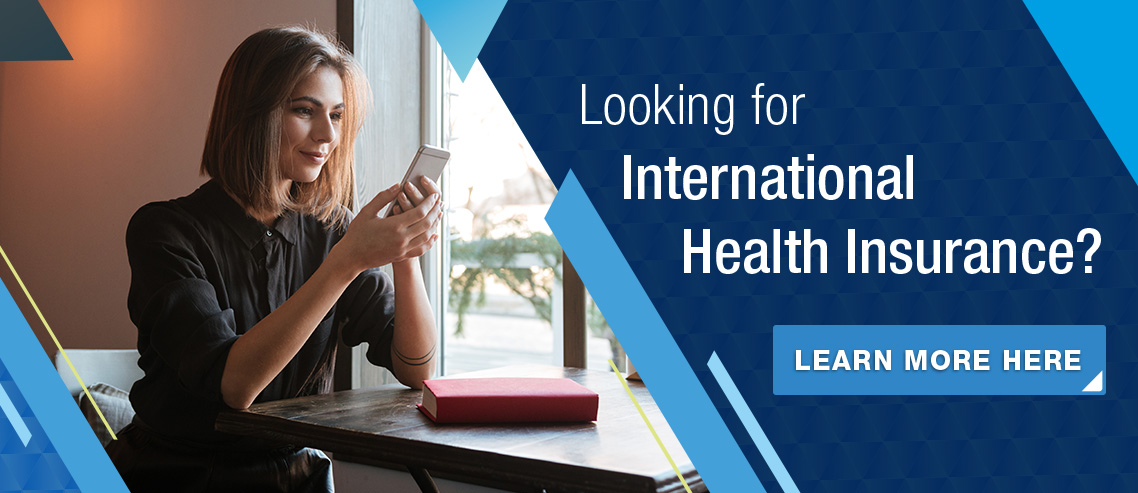 What is travel insurance?
Travel insurance offers financial protection from the potential pitfalls of traveling, such as:
Lost luggage or travel documents
Travel delays
Theft of personal belongings
Personal liability
Emergency medical coverage
And more!
In terms of medical coverage, it's important to highlight that travel insurance is intended to provide short-term emergency medical treatment within your specified destination or period of cover. Such medical coverage may also be limited, and if further treatment is required, you'll be expected to receive it back at home.
Thus, for minor or non-emergency procedures, you'll likely have to pay out of pocket or use an international health insurance plan that you've taken out.
What is international health insurance?
International health insurance for expats and frequent travelers, on the other hand, is different to travel insurance in many ways. Here are a few differences to know about.
Firstly, a typical coverage policy charges monthly, quarterly, semi, or yearly premiums, as well as varying deductibles for medical services at home and abroad.
Further reading: Factors influencing international health insurance premiums for expats
Secondly, the extra benefits, such as protection against theft of personal documents or missed flights, are not traditionally included in an international health insurance plan. This is because an international health insurance plan is solely focused on providing health coverage.
Next, an international health insurance plan is set up to cover you for the length of stay, even if you are relocating from one country to another.
(Do note that if your plan offers worldwide coverage, excluding the US, then you will be covered wherever you are in the world, except the US. If you plan to travel to the US, you can opt for a plan to cover the US. But be aware that premiums will likely be higher. For further reading, see Health insurance when traveling: Should you include the US?)
Last but not least, you can get cover for pre-existing medical conditions. But such plans will require you to pay a higher premium or you must wait for a certain period of time to pass before you can make a claim (also known as a waiting period/moratorium).
(Do note that insurers will virtually exclude all pre-existing conditions, but options are available. To learn more, visit Pacific Prime's page on pre-existing conditions.)
Which coverage should I buy?
If you primarily reside in your country of birth and occasionally take trips abroad, stick with temporary travel insurance. It will provide all the coverage you need to access emergency health care services during your vacation. Plus, you will get non-medical benefits such as protection against theft and the ability to recoup costs in the case of travel cancellations.
On the other hand, if you live abroad as an expat or travel frequently, you need constant, running travel insurance, along with an expat-specific international health insurance plan. A comprehensive plan offers general and emergency coverage abroad, along with administrative support for healthcare needs outside your home country.
Expats on a group health insurance plan
Many expats are given a healthcare plan as part of their employment package. But not all of these plans cover medical expenses outside the country of expatriation. If you travel often or would like protection when returning home to visit friends and family, it's important to have an individual health insurance plan with worldwide coverage.
Reach out to Pacific Prime for 100% unbiased advice!
Still unsure as to whether you need travel insurance or international health insurance? We know that securing the right plan can be daunting and confusing. This is true for those who are unfamiliar with the different insurance jargon and terms and conditions.
Luckily, with over 20 years of experience, our experts can help you navigate the steps and find a suitable plan for your trip abroad. Whether the plan is for you or you require family health insurance for your loved ones, you can contact us to find out more!