Top 3 employee benefits priorities in 2021
The impact of the COVID-19 pandemic has been disastrous for businesses, and uncertainty remains as to when things will go back to normalcy. As employers and employees face turbulent times ahead, it begs to question: what is the role of employee benefits plans in 2021? On the one hand, employers may want to adjust their offerings due to tightening budgets. But on the other hand, employees' deteriorating mental health means that support is needed more than ever. In this Pacific Prime article, we look at what the top 3 employee benefits priorities should be this year.
1. With remote working to take center stage this year, employers must up their communication game
Communication is vital to keeping everyone in sync, maintaining strong relationships, and ensuring productivity is high. As the COVID-19 pandemic triggered the largest shift to remote working in history, scores of employers and employees were unprepared, which makes communication even more crucial. Consider tools like Slack, Zoom, Google Docs, etc.
To top it off, the prospect of employees being furloughed or laid off may still be looming, which adds to the home worker's feelings of uncertainty and disorientation. Given this, employers should go the extra mile to be transparent about their situation and policy, and keep employees updated in a timely manner.
When it comes to employee benefits specifically, employers should also ensure that employees working from home are aware of the offerings and encourage them to utilize it. As alluded to previously, this is because of the COVID-19 pandemic's mental health impact on employees, bringing on stress, anxiety, and depression, as well as behavioral changes.
2. Given that an organization's success depends on employee engagement, this should continue to remain a priority
Simply put, employee engagement is achieved when all the members of an organization work their best on any given day, are committed to the organization's goals and values, as well as staying motivated when contributing to organizational success. In addition to this, employee engagement also mandates that employees have an enhanced sense of their wellbeing.
While employee engagement is linked to employee benefits, many employers don't realize and/or overlook the importance of employee benefits. That being said, they should prioritize this, especially during the COVID-19 pandemic. The best offerings are the ones that take into account the full spectrum of an employees' life (more on this below) to keep them engaged.
Employee Benefit Portals:
Employers should also consider using an employee benefits portal. Not only does this save HRs time and money in plan administration, but it can also increase employee engagement by providing a centralized place for all employee benefits related questions. For example, Pacific Prime has also developed a bespoke IT solution known as the Prime Care Portal (PCP).
Read more: How technology is changing employee benefits for both employees and employers.
3. The COVID-19 pandemic has unprecedented effects, so it's crucial to offer enhanced health and wellbeing benefits
The impact of the COVID-19 pandemic has been multidimensional for employees: the threat of the virus has increased paranoia of contracting the disease, tough social distancing measures have increased loneliness, and the economic fallout has resulted in widespread financial woes. In a way, it highlights how any health and wellbeing benefits must be holistic.
For physical health, employees are increasingly prioritizing health insurance plans. Ensure that the plans you offer are robust and meet the needs of your workforce. What's more, the plans should also offer the option of telemedicine. This is a growing phenomenon that allows employees to access health services from the comforts of their homes.
In addition to physical health, it's also important to consider mental, emotional, financial, and spiritual health when thinking about employee benefits in a post-COVID-19 world. Think outside of the box on how best you can support them. For example, female employees may prefer flexible working arrangements due to their increased share of household chores.
Delve into the world of employee benefits today by unlocking Pacific Prime's wealth of resources
As a global health insurance broker and employee benefits specialist, Pacific Prime is committed to helping employers of all sizes and industries understand the employee benefits landscape, most recently through our inaugural Global Employee Benefits Trends Report 2020. The report gives an overview of the top 6 employee benefits and tips for implementing them, as well as the key factors shaping their popularity.
If you're looking for more general advice on how to get started, you can also check out our video showcasing 5 tips for designing an employee benefits plan:
Want to speak to an advisor about employee benefits plans and company insurance solutions? That's also no problem at all! Our expert and knowledgeable advisors can give you personalized advice. Whatever your needs or budget, we'll also come up with a tailored solution for you and support you when it comes to plan administration. To learn more about what we do for you, arrange a consultation with our corporate team!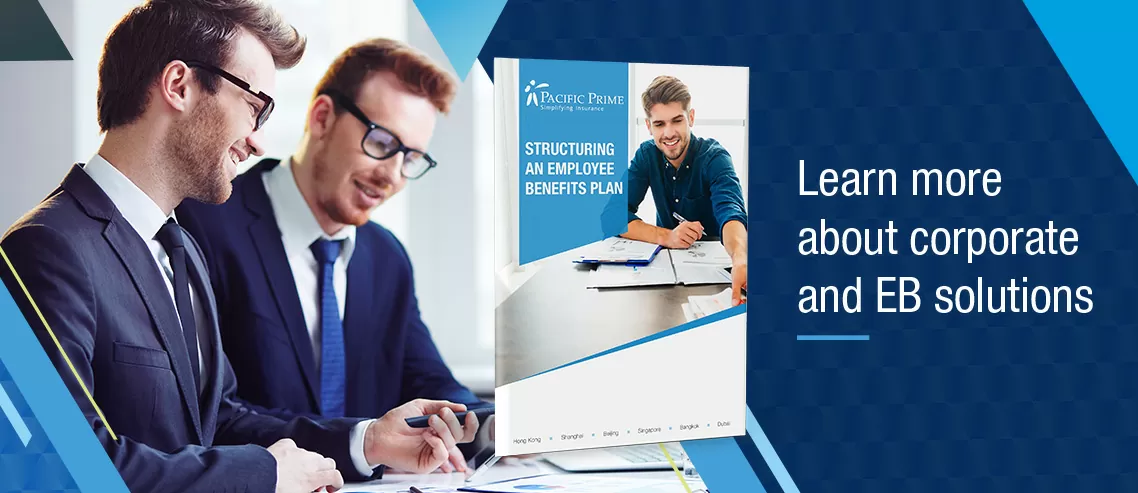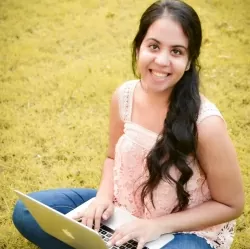 Latest posts by Suphanida
(see all)