Layoff insurance: What you need to know
Mass layoffs are happening on a global scale, with Big Tech companies like Meta and Twitter making headlines for letting go of employees. Unexpectedly losing your job can be an incredibly stressful experience.
Not only do you lose your source of income, but also the benefits of employment. If you are laid off, your group health insurance benefits will likely be taken away. So what are your options? Layoff insurance (also known as job loss insurance).
While you can't keep situations like mass layouts and commercial shutdowns from happening, you can prepare yourself financially to help cushion the blow.
This Pacific Prime article discusses everything you need to know about layoff insurance and whether the insurance for layoffs can help you get through these challenging times.
After reading this article, check out the blog on non monetary benefits for employees.
What is layoff insurance?
Also known as job loss insurance, layoff insurance is an insurance policy that can help employees tide over financial troubles in the event of a layoff. This type of insurance is not as common as many other insurance plans, and is often only available for specified periods.
Depending on where you are located, layoff insurance may not be accessible either – especially during mass layoffs.
What's more, the scope of layoff insurance can also be relatively narrow and come up with many limitations. Sometimes, layoff insurance can be added to a critical illness or home loan protection plan. These types of insurance policies cover those who work for themselves or lose their jobs and cover income loss due to being laid off.
What does layoff insurance cover?
Job loss insurance can cover things like:
Reputational injury
Personal accident and loss of job
Identity theft that covers loss of job and financial loss
Reputational injury covers expenses involved in removing publications that negatively impact a person's digital reputation and cause their loss of income. Along with IT specialist fees, this cover includes psychologist consultation fees if necessary.
When it comes to personal accident and loss of job, the insured may receive the specified sum insured during the insurance period if they suffer income loss due to having to leave their job because of accidental bodily injury that results in temporary total disablement, permanent partial disablement, and permanent total disablement.
What does it not cover?
Layoff insurance won't cover those unemployed due to early retirement or voluntary resignation. Likewise, the insured won't be covered if they're terminated, suspended, or retrenched from employment because of poor performance. You also won't be covered if you lose your job due to health or pre-existing conditions.
Individuals who are self-employed or voluntarily unemployed won't benefit from this type of insurance either.
How to claim layoff insurance
The insured may obtain the layoff insurance claim if they meet additional eligibility requirements. For example, the insured will have to submit the claim papers outlined in the policy document to the insurer, such as proof of loss of income and a medical certificate.
How layoff insurance is different around the world
It's important to understand that layoff insurance can vary based on where you are in the world. In Canada, Credit Protection Job Loss insurance offers payment protection to those who are involuntarily employed by handling certain debt payments on the insured's behalf for a specified time period.
This type of payment protection is usually added-on to Credit Protection Life Insurance (e.g. for personal loans, mortgages, and credit cards). Job loss insurance can also come as a package with Disability Insurance.
In the UK, there are three insurance policies available for those who lose their jobs: mortgage payment protection insurance (MPPI), payment protection insurance (PPI), and Short-term income protection insurance (STIP). It's possible that you already have this cover without realizing it, so be sure to ask your lender whether your credit card, loan, or mortgage is covered by insurance.
At the time of writing, British financial services comparison site Gocompare.com isn't showing quotes for standalone layoff insurance policies, stating that many insurers are no longer offering redundancy cover.
What happens to your health insurance when you're laid off?
A common question surrounding job loss is "how long does insurance last after being laid off?" The answer varies depending on your employer, the group health insurance provider, and other factors.
It's possible that you can continue to receive coverage for a certain period of time if you're let go, though what happens to your insurance when you get fired tends to be set in stone (i.e. your benefits are terminated).
In places like the US, your employer benefits like medical insurance are terminated once you are laid off. However, the Consolidated Omnibus Budget Reconciliation Act (COBRA) is a federal program that allows employees to keep their group health insurance plan for anywhere from 18 months to three years after their employment ends, depending on their circumstances.
COBRA makes it possible for US employees to transition from their job without changing health insurance plans immediately, though you will have to cover the costs your company paid during employment.
Instead of COBRA, US employees who are laid off can purchase an individual health insurance plan. Under the Affordable Care Act, the decline in your income could help you qualify for a tax credit that can significantly reduce premiums.
Other options for keeping health insurance after a job layoff in the US include Medicaid, Medicare, and Health Insurance Marketplace.
When should you consider buying layoff insurance?
Unfortunately, buying layoff insurance when redundancies at your place of work have already been announced (or even rumored) doesn't make sense since you probably won't be able to file a claim. With that said, layoff insurance could be a smart move if there's a medium to high chance of being laid off in at least three to six months' time.
You should also consider layoff insurance if you don't think you'll find employment within three months of being laid off or if you can accept the policy waiting period (e.g. one to three months until your claims are covered).
But other options can allow you to access group insurance benefits once you're laid off.
Some insurers make it easy to continue receiving benefits like pre-existing conditions coverage, no waiting period, same room level transfer, guaranteed lifetime renewal, and more through continuation options.
One example of this is Bupa Hong Kong's Transfer Care, which is a medical scheme that's exclusive to their group health insurance members and lets them continue their health coverage after their group membership ends.
When buying any type of insurance plan, it's highly important to understand all the exclusions as well as compare plans to ensure you're getting the best deal.
Get in touch with Pacific Prime today!
While you have the option of going directly to your employer's insurer, the optimal way to negotiate transferring your insurance coverage is to use a reputable broker. With over 20 years of industry experience as a global health insurance intermediary and employee benefits specialist, we have the knowledge and expertise that can help you ensure the continuation plan your insurance provider offers still meets your needs after being laid off.
We are also impartial, which means we always act with your best interest at heart. But the benefits of working with a recognized insurance brokerage like ours don't end there. Through our value-added services, you'll also get access to claims and renewal support, insurer negotiations, and lots more. Plus, you'll pay the same as going straight to an insurance provider – all while getting access to our services for no additional cost.
Whether you're looking for layoff insurance, continuation insurance, or other insurance plans, contact us today for unbiased insurance advice and a free plan comparison!
For further reading, check out 4 ways to deal with layoff anxiety.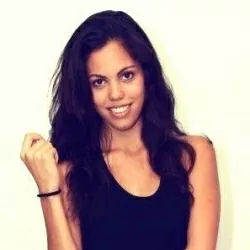 Latest posts by Jantra Jacobs
(see all)