Announcing our 2019-2020 State of Health Insurance infographic
At Pacific Prime, we are committed to being so much more than just a traditional insurance broker. In our two decades of existence, we have been constantly on the lookout for informative content to produce that can help simplify the world of health insurance. With that said, we are extremely happy to announce the release of our latest 2019-2020 State of Health Insurance infographic.
Based on the 2019-2020 State of Health Insurance report, which provides an in-depth explanation of the changes and trends in the industry, the infographic breaks down our key findings and presents it in an easy-to-understand and visually-engaging manner. We believe that anyone should be able to deepen their understanding of the industry, regardless of how they prefer to consume their content.
What is the State of Health Insurance report?
The State of Health Insurance report is released annually by Pacific Prime, combining insights from our in-house experts and leading global insurance partners. This year, the report's main focus is on the unprecedented impact of COVID-19. You can expect to find an analysis of the key opportunities and threats facing the health insurance industry, against the backdrop of this public health crisis.
In the report, you will find many sections and subsections, as per the following structure:
Changes and trends shaping the global health insurance industry
Regional health insurance trends across five continents
Updates from Pacific Prime
The report is over 50 pages long and contains rich data, quotes, and explanations that are region and country specific. It's a good read – if you've got the time to sit down and take it all in. Otherwise, check out our blog post summarizing the report. For those of you who want an even quicker bite-size overview, then the infographic will do the trick!
What is in the infographic?
Zooming in on the changes and trends shaping the global health insurance industry, the infographic mentions the following points:
1. Shifting risk landscape
Impact of COVID-19
Economic uncertainty
Shifting demographics
2. Major healthcare challenges and trends
Rise in medical costs
Increase in non-communicable diseases (NCD) and chronic conditions
Growing awareness of mental health conditions
3. Health insurance inflation
Increased demand for international quality private care
Higher cost of healthcare
Challenges related to insurance fraud
Regulation such as the EU's GDPR
The rise of insurtech
4. Technology increasingly takes center stage
Challenges and opportunities of data privacy and management
Transformation of the insurance service model through digitalization
Role of technology in improving healthcare innovation and health insurance products
Find out more
Want to find out more about the key changes and trends mentioned above? You can check out the infographic. Our report is also available for download!
For insurance advice or consultation, you can get in touch with us. Contact us for free today!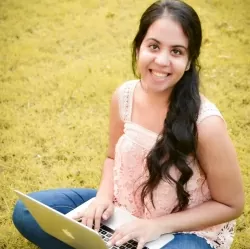 Latest posts by Suphanida
(see all)