Announcing our 2019-2020 State of Health Insurance report
We're only halfway into 2020 and it's already been an interesting year, to say the least. As is expected in any industry, the global health insurance industry experiences new trends and challenges year in and year out, which leads to changes in services and solutions offered by insurance providers.
Considering this, Pacific Prime is excited to announce the release of our 2019-2020 State of Health Insurance report. In its latest edition, the report combines valuable insights and figures from our own insurance experts and leading global insurers to help our readers and clients develop a better understanding of the fast-changing landscape of health insurance.
This Pacific Prime article offers a brief overview of some of the key insights found in our State of Health Insurance report. Download your free copy of the report now to learn more about:
Changes and trends shaping the global health insurance industry
Regional health insurance trends across five continents
Or keep reading to find out what you can expect from our latest report.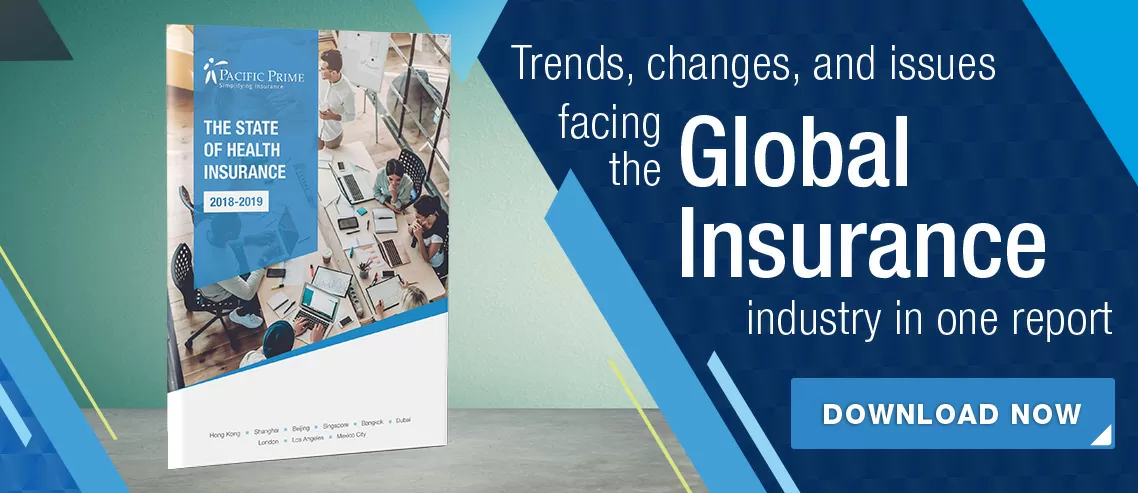 About our State of Health Insurance report
The 2019-2020 edition of our report offers compelling insights into the key trends and developments influencing the insurance industry on a global scale. Designed for individuals, business leaders, HR directors, and other professionals, the report offers an in-depth analysis of the ever-evolving insurance landscape that is easy for anyone to understand.
Key findings
As mentioned above, the report is divided into two main sections:
Changes and trends shaping the global health insurance industry
While there is plenty of information to read through in the report, the four key findings that are useful to all of our readers are as follows.
The shifting risk landscape
Globally speaking, the state of health insurance is primarily influenced by two main factors. The first is economic uncertainty, with the global economy forecasted to drop into a recession because of the COVID-19 pandemic, the ongoing US-China trade war, and low-interest rates. The second factor involves disruptive technology since insurers around the world are incorporating new technologies, such as telemedicine and artificial intelligence (AI), and new solutions related to technology that's currently available.
Major healthcare challenges and trends
Several challenges and trends will affect the state of health insurance this year. As medical costs increase, insurance providers will look for new solutions in order to stay competitive in the market and provide more value to consumers. Additionally, the rise in chronic conditions and non-communicable diseases (NCDs) will have insurers looking for ways to help their clients stay healthy to lessen the number of claims made in relation to poor lifestyle choices and aging.
Another trend impacting the state of health insurance is the rise in awareness of mental health conditions. As the understanding of mental health issues continues to grow, so will wellness programs offered as part of employee benefits plans. Health insurers will help employers create wellness programs so employees can prioritize their mental health.
Health insurance inflation
Health insurance premiums keep rising around the world, which increases concerns regarding affordability for individuals, families, and businesses alike. The only major market that witnessed a decrease was China. In 2019, the top five most expensive countries for individual health insurance were the US, Canada, Hong Kong, Singapore, and Israel. Similarly, the top five for family health insurance were the US, Canada, Hong Kong, Singapore, and Dubai.
Technology increasingly takes center stage
The report takes a closer look at the trends and challenges that result from incorporating technology into the medical insurance domain. As the need for data privacy and management increases, so do the challenges and opportunities. Compliance and regulation significantly impact the ways that insurance and business are administered globally.
What's more, digitalization is affecting the insurance service model. The right technology not only helps with fraud detection but with the creation of new insurance plans and products as well. The final trend in this section focuses on health insurance products and healthcare innovation, as the growth of mental health coverage and the influx of wellness initiatives gives hope to consumers and businesses.
Get your free copy of the report today
Check out the 2019-2020 State of Health Insurance report for a closer look at the above sections, and to learn more about the global state of health insurance overall. Aside from the global report, we also offer reports on the state of health insurance in Hong Kong, China, Singapore, Dubai, Thailand, and the UK, which you can download from their respective sites.
Grab your free copy of the 2019-2020 State of Health Insurance report now!
You can also contact our expert advisors for free advice or to receive an obligation-free quote or plan comparison today.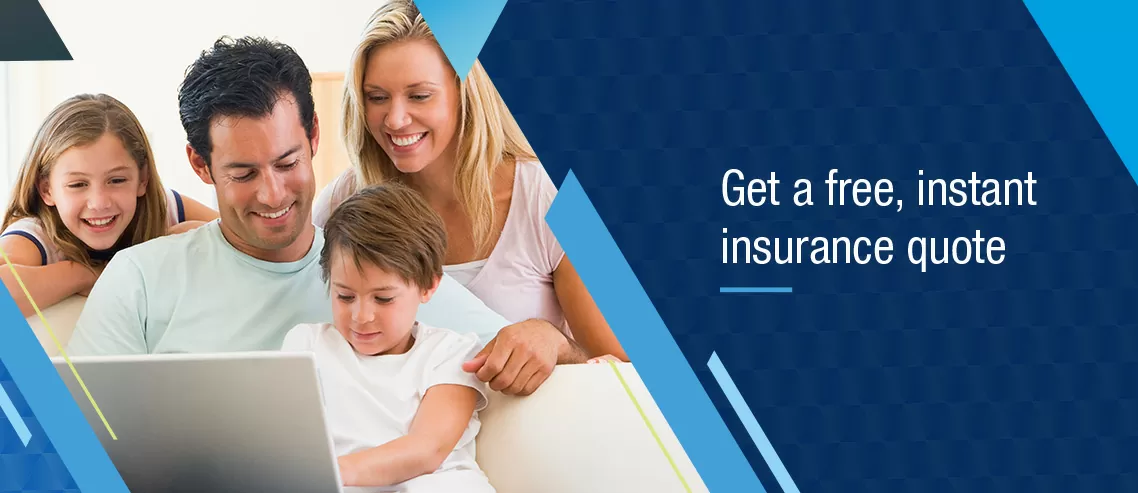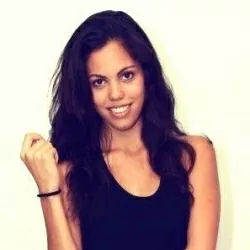 Jantra Jacobs is a content writer at Pacific Prime. On a typical work day, she writes and edits articles, guides and anything else word-related. She aims to produce content that is easy for readers to understand and enjoyable at the same time.

When she's not writing, she's likely searching for a new restaurant or cafe to try, reading or doing yoga.