William Russell: Top Thailand Insurance Provider For Expats
William Russell is a leading insurer that you're bound to come across when searching for an insurance plan in Thailand. As one of the country's leading independent providers, William Russell has won many awards for their international insurance solutions for expats and their families.
Regardless of which of the best places to live in Thailand for expats you choose, it's advisable to secure international health insurance. In fact, health insurance may be required for your visa. Medical costs can be significant either way – especially for expats who prefer private healthcare.
Without the right health insurance plan, you'll have to pay for hospital bills out of pocket. But with the top 11 insurance companies in Thailand for expats and travelers to choose from, narrowing down your options can be daunting.
From an overview of their international health insurance plans in Thailand to advice on securing the best one for your needs and budget, this Pacific Prime article covers everything the ins and outs of the insurance provider William Russell to help you get started.
Ready to start your search for the best insurance plan for your requirements? Use our handy comparison quote to get a free quote now.
William Russell: Thailand Insurance Provider Introduced For Expats
William Russell is a trusted international health insurance provider that offers tailored solutions to the specific requirements of expats in Thailand. The insurance company was founded in 1992 by Inez and James Cooper and has grown significantly over the past 30 years.
The insurer started as a family-run business and is now one of the leading international health insurance providers with a presence in more than 160 countries globally. With various insurance plans to choose from, William Russell can support your health and well-being on your expat journey.
About William Russell: Your Expat Health Insurance Partner
Living in Thailand as an expat is an exciting experience, but there are uncertainties that must not be overlooked. The team at William Russell understands the unique needs of expats and designs plans to address them, as well as give them the peace of mind that comes with adequate insurance.
Operating for more than three decades, William Russell has been refining their services over the years and now has a team of 75 professionals serving members in more than 160 countries worldwide.
What sets the insurer apart is their commitment to a customized approach. For example, instead of impersonal call centers, William Russell believes in named account managers. They pride themselves on clear and honest communication over pages of fine print.
As a boutique insurer, William Russell is fully independent. This means they don't have the pressures of investors or shareholders and can focus fully on their policyholders. With that said, let's take a closer look at William Russell's health insurance in Thailand for expats.
William Russell Health Insurance In Thailand For Expats
Willam Russell provides a range of health insurance plans catered to the specific needs of expats, with international health insurance being the most fitting for those looking for Thailand health insurance.
From health to personal accident coverage, William Russell plans are underwritten by AWP Health & Life SA, a France-registered Allianz group company. That means when you secure a William Russell insurance plan, you can rest assured you're backed by an internationally recognized financial group.
William Russell's International Health Insurance Plans For Expats In Thailand
William Russell recognizes the unique requirements of expats and provides tailored international health insurance plans that offer peace of mind. Boasting an impressive 95% renewal rate, the insurer meets expat's expectations time and time again. Plus, they even have a 30-day money-back guarantee.
Bronze, SilverLife, Silver, and Gold are the main plans that cater to expats internationally. Here's an overview of them.
Bronze:

With an annual benefit of USD $1.5 million, the Bronze plan offers coverage for hospital treatment, cancer treatment, ambulances,

medical evacuations

, advanced imaging (e.g. MRI and CT scans), and more.

SilverLite:

Sharing the same USD $1.5 million annual benefit limit as the Bronze plan, SilverLite covers hospital treatment with semi-private accommodation, cancer treatment, ambulances, chronic conditions, medical evacuations, advanced imaging, and doctor/specialist visits.

Silver:

Silver includes the same benefits as Bronze, along with private hospital accommodation, mental health treatment, outpatient treatment, chronic conditions, physiotherapy, well-being care, and more, all with an annual benefit limit of USD $2.5 million.

Gold:

The Gold plan has the highest benefit limit at USD $ million, encompassing all the benefits of Silver plus cash benefits upon cancer diagnosis, routine

dental

treatment, and

coverage for pregnancy and childbirth

.
It's important to note that some benefits (e.g. maternity coverage) may have waiting periods to prevent policyholders from making claims too soon after coverage starts. Your best bet is to speak with your insurance broker and carefully compare health insurance plans before making your selection.
William Russell's website also features a handy plan comparison table so you can weigh your options. However, you can only be confident that you're getting the best plan for your needs when weighing them against plans from other insurers.
Costs Of International Health Insurance Plans With William Russell
An international health insurance plan with William Russell can cost you anywhere from less than USD $100 to USD $1,000 and up. The cost of international health insurance varies depending on your age, location, level of coverage, and other factors. Below are some examples to give you an idea.
Bronze:

For coverage in Southeast Asia only, a 30-year-old from the UK living in Vietnam can expect to pay USD $79 per month with an annual excess of USD $250.

SilverLite:

A South African couple, aged 45 and 40, living in Botswana, with coverage for Africa and Indian Subcontinent, pays a monthly premium of USD $234 with a USD $50 excess per claim.

Silver:

A single professional US citizen, aged 50, based in China has a monthly premium of USD $584 with a USD $250 annual excess for worldwide coverage.

Gold:

A young French family with 2 children living in the Philippines pays a monthly premium of USD $821, with an annual excess of USD $800 per claim, for international coverage, including limited coverage in regions like Europe and Oceania.
The exact cost of your international health insurance policy depends on various factors, like age and location. To learn more about the details and factors affecting your insurance costs, reach out to your insurance broker or provider.
William Russell: Areas Of Cover
William Russell's international health insurance policies provide coverage worldwide, including where you live and work, trips within your area for work or leisure, and typically coverage for trips back home. You can opt for different coverage options when buying your policy for the right fit.
Generally speaking, broader coverage means higher premiums.
William Russell: Eligibility
While all nationalities can purchase a William Russell insurance plan, location and age are factors that could impact your eligibility for health insurance. William Russell's health insurance plans are designed for those residing outside their home country, such as expats and digital nomads.
Additionally, William Russell policyholders must be under the age of 76 when their policy starts. Once it starts, they can continue to renew it for as long as they require – even if their health condition worsens.
Why Choose A Broker For Your Insurance Needs
In the ever-evolving insurance landscape, finding the right insurance coverage that matches your unique requirements can be challenging without the help of an insurance broker like Pacific Prime. Let's explore what an insurance broker is and why you ought to work with one when buying insurance.
What's An Insurance Broker?
An insurance broker is a professional intermediary who works between insurance providers and customers. Their main role is to assess a person's insurance needs, help them get the best insurance policies accordingly, and offer expert advice and guidance throughout their insurance journey.
Insurance brokers know the ins and outs of the insurance market, and have access to an extensive array of insurance products from a range of providers. Their goal is to find plans that meet your requirements so you can rest assured that you're getting comprehensive coverage at the best price.
Why Work With Pacific Prime
Pacific Prime is a leading insurance broker that is internationally recognized in the insurance industry. We specialize in helping expats and families navigate the complexities of insurance by providing tailored solutions that cater to their unique needs, with benefits such as impartial advice.
Wide range of options:

Having operated for more than 20 years, we have established relationships with a broad network of insurers worldwide. This gives us access to a wide selection of insurance products that we can compare and narrow down for you, and gives you more options than if you went straight to an insurer.
Impartial advice:

Brokers like Pacific Prime remain unbiased and work in your best interest, which is different from insurance agents who generally represent one insurance company (and therefore want to sell their plans whether it's a good fit or not). With us, your insurance options are based solely on your needs.
Expert advice:

Our team of insurance experts are well-versed in the insurance industry and can help you understand complex insurance jargon, navigate a policy's terms and conditions, and guide you in making the best choice for your coverage.
Personalized solutions:

When it comes to insurance, we know that everyone has unique requirements. By taking the time to evaluate your individual requirements and consider factors like your budget and lifestyle, we can design customized insurance solutions that provide you with optimal protection and value.

Ongoing support:

Our commitment to you continues after you buy an insurance policy. Throughout your insurance coverage, we continue to provide support and help you with everything from claims and renewals to policy changes and more.
Working with an insurance broker like Pacific Prime can simplify the insurance process and give you access to benefits that you are otherwise unlikely to receive with insurance companies or agents, such as an extensive range of products and providers, tailored solutions, impartial advice, and more.
Frequently Asked Questions
How much does health insurance for expats cost in Thailand?
Expats in Thailand can expect to pay around USD $2,000 per year for an individual policy, while families can expect to pay an average of USD $10,000. These prices are only an estimate, with factors such as age, lifestyle, and pre-existing conditions impacting costs.
Can expats buy health insurance in Thailand?
Expats can purchase international health insurance for Thailand from a reputable insurance broker like Pacific Prime. Even though you can buy expat medical insurance in Thailand through an insurer or agent, only a broker can compare all the options on the market and offer unbiased advice.
Can I purchase medical insurance while I'm in Thailand?
It's relatively easy to purchase health insurance while you're in Thailand, especially when working with a multilingual broker like Pacific Prime. If medical insurance is necessary for your visa, it should be purchased before your trip.
Is health insurance required for living in Thailand?
The long-stay non-immigrant O-A visa and other retirement visas often require expats to show evidence of their health insurance coverage. While the coverage amount and specific requirements depend on visa type, adequate health insurance coverage is highly recommended.
Conclusion
When it comes to international health insurance for expats in Thailand, insurance provider William Russell offers a selection of plans catered to your specific needs. Your health and peace of mind while you embark on your expat journey in Thailand come first when working with Pacific Prime.
Through our customizable coverage options and ongoing support, we can help you access the quality care you deserve with as little hassle as possible. Even if you have your sights set on a William Russell health insurance plan, it's advisable to compare your options using our free quote generator.
We also have an online quotation tool tutorial to guide you through the process. Whether you're comparing plans from William Russell, Optimum Global, or other insurers, Pacific Prime can help you get the coverage you require without the stress. Contact us for impartial insurance advice today!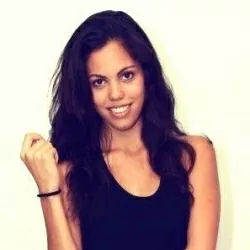 Latest posts by Jantra Jacobs
(see all)