Key drivers of health insurance premiums and considerations for employers
Around the globe, individuals, families, and organizations are feeling the pinch as the cost of health insurance continues to rise. Taking the US as an example, the 2019 Kaiser Family Foundation Employer Health Benefits Survey – an annual study of about 2,000 small and large organization employer-sponsored insurance – discovered that the average annual premium to cover a family through work was a staggering USD $20,576, and USD $7,188 for an individual.
According to the survey, employers had covered most of the costs, but families still contributed an average USD $6,015 in premium and individual Americans covered an estimated USD $1,242 of the annual cost. The last decade has seen premiums go up by 54 percent, which is faster than the rate of inflation and the average wage growth.
As we end 2019 and enter a new decade, it will pay to know what the key drivers are that affect the cost of health insurance for individuals, families, and organizations.
In this article by Pacific Prime, we will take a look at what the key drivers of health insurance are, and determine what employers and organizations can do to combat rising costs.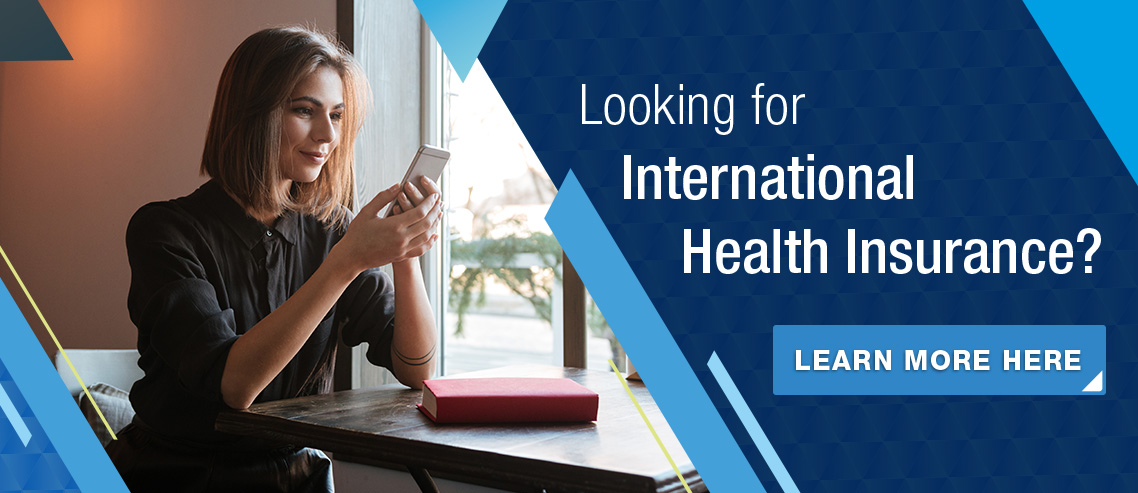 Key drivers behind the cost of health insurance premiums
Around the globe, there are countless reasons and location-specific factors that influence health insurance premiums. However, our experts at Pacific Prime have emphatically identified five key drivers that undoubtedly have the most influence on the pricing of health insurance globally. These key drivers are noted below:
Increased demand for international quality private care
Increased cost of healthcare
Increased regulation
Increased challenge with fraud regulation
The rise of insurtech
Increased demand for international quality private care
The world we live in is growing at a faster pace than expected, and along with this is the growing demand for private healthcare in many countries around the world. According to the 2019 Cost of Health Insurance Report, China, the US, Japan, Germany, Nigeria, Egypt, Bangladesh, Vietnam, India, and the Philippines are countries that have people demanding more private healthcare, due to their increased wealth and needs.
China's rising middle class
Since the late 1970s, China's exponential growth has transformed the country into the second-largest economy in the world with a population of over 1.4 billion. The rise of China's middle class and therefore a greater general level of affluence mean more people are able to afford the costs of private healthcare. As a result, China is improving its development of private hospitals in a bid to increase medical services supplying and improving people's wellbeing.
Population growth of Ultra High Net Worth (UHNW) individuals
A similar trend to China is also seen in many of the highly industrialized G8 nations, namely the US, Japan, and Germany. According to CNBC, the US has more multi-millionaires than China, Japan, and Germany combined. Additionally, the United States remains the country with the highest number of UHNW residents as stated in the World Ultra Wealth Report 2019. Germany, on the other hand, ranks third after the US and China for the number of billionaires. Japan also ranks highly as referenced from the Knight Frank Wealth report 2019. All in all, the volume of UHNW individuals in these countries means the demand is also high for quality private health care and drives up the price of health insurance premiums.
People are growing more affluent globally
Aside from the G8 countries, a growing number of affluent High Net Worth (HNW) individuals in developing countries, namely Nigeria, Egypt, Bangladesh, are putting further demand for quality healthcare in their countries. Vietnam, India, and the Philippines are also showing higher demands for excellent healthcare. Vietnam, in particular, is a fast developing country, owing to its location and industries, such as trade, manufacturing, and production. Other than Thailand, expats consider Vietnam as the next country for foreign investment and domestic growth.
Increased cost of care
Globally, medical cost rates far outpace general inflation. These rates are relative to a few medical costs drivers that influence heavily, the cost of care provided. The medical costs drivers include:
High prescription drug costs
Canada is the second most costly country for health insurance premiums, after the US, due to the fact that prescription drug costs are the primary driver for medical plans.
According to the World Health Organization (WHO), the number of people aged 60 years and above will outnumber children 5 years and below by 2050. The phenomenon is known as the "silver tsunami", where more senior citizens are living longer due to improved healthcare and relative economic stability. However, as people age there is an increasing demand for health insurance products and healthcare resources, further fueling the cost of care and also health insurance premiums.
As people age, their health also declines, which increases their risk of developing chronic conditions. The global average life expectancy is around 72 years, so for many elderly people, they could expect to develop at least two or more chronic conditions in their later years.
In the United Arab Emirates (UAE), there has been a rise in chronic diseases like cancer and obesity, largely due to a sedentary way of life and poor unhealthy food choices. According to the 2019 Cost of Health Insurance Report, the top 3 medical conditions driving medical plan costs in the Emirates are cardiovascular disease, cancer/tumor growth, and high blood pressure/hypertension.
Growing utilization of employer-sponsored programs
In Hong Kong, there is a growing use of company plans due to higher stress levels at work and respiratory infections from the smog due to air pollutants.
Increased regulation
Over the past few years, insurers around the world have been wrestling and adapting to regulatory requirements. Regulatory requirements differ from region to region, and country to country and insurers are challenged in meeting the requirements and remaining compliant. However, the cost of being compliant can be high as a significant amount of monetary investment and expertise has to be put in, often causing the insurers to alter their organization model, and leave some of the current insurance plans non-functional. Two prominent regulatory trends are worth mentioning as they have an impact on the cost of health insurance premiums globally.
1. Data privacy
According to the McAfee – The Economic Impact of Cybercrime— No Slowing Down Report in 2018, the estimated annual global cost of cybercrime was USD $600 million. Attacks via digital technology and platforms by online cyber hackers have become increasingly commonplace. The extreme cost and damage done to industries from manufacturing, finance, logistics, travel and so forth, have led regulators in various jurisdictions to aim their focus towards cybersecurity regulation and compliance.
General Data Protection Regulation (GDPR)
Data protection is a huge agenda in the European Union (EU) due to the concerns caused by hackers and cybercrime syndicates. EU legislators require data-sensitive organizations, such as insurance companies, to review carefully their compliance and procedures. The EU's General Data Protection Regulation (GDPR), which came into effect in May 2018, places stringent compliance requirements on insurers across the globe. While regulation serves to protect consumers, it is the consumers themselves that will end up paying high health insurance premiums, due to the immense funds needed by insurers to ensure they remain compliant.
2. Introduction of mandatory health insurance
A few Middle Eastern countries now require that their residents are fully covered by health insurance. Dubai is an Emirate state in the UAE that rolled out its scheme in 2017, whereas the final implementation of mandatory insurance in Saudi Arabia is expected to happen in 2020.
As of October 31st, foreign retirees aged 50+ applying for – or renewing – the O-A retirement visas in Thailand, are required to secure mandatory health insurance for their applications.
In April 2019, Hong Kong rolled out its Voluntary Health Insurance Scheme (VHIS) to relieve the pressure on the city state's public healthcare system.
Continued challenges related to fraud
Fraud is estimated to cost USD $80 billion a year according to the Coalition Against Insurance Fraud. The effects of insurance fraud are detrimental to the insurance industry and consumers in several ways, chief among them being higher premiums for consumers as the cost of fraud is passed onto them, and reduced revenue for insurance companies due to reimbursement of fraudulent claims. Insurance companies are therefore investing more resources and assets into new fraud preventive solutions, namely insurtech.
The rise of insurtech
Insurtech trends are expected to have a significant effect on the cost of health insurance premiums globally. Compared to the aforementioned key drivers, insurtech is likely to increase the cost of health insurance premiums, to begin with, as organizations invest heavily in the sector. However, over time the tools and solutions such as artificial intelligence will most likely lower premiums. The following are prominent insurtech trends to be aware of:
Big data
Immense data sets collected from daily online and digital activities require unique solutions to analyze and reveal trends. To do this in real-time, insurers and brokers alike resort to the following solutions:
New distribution models (e.g. robo-advisors, chatbots)
Process automation (e.g. substituting manual labor, especially in the underwriting field)
New propositions (e.g. alternative organization models like peer-to-peer concepts)
Telemedicine
The trend of having to wait in a long queue and receive inadequate healthcare attention means a new stream of healthcare has emerged in the form of telemedicine. For example, in the US, many states are changing their laws to allow the development of telemedicine. An advantage of utilizing telemedicine is the prevention of chronic diseases, as information can be collected and analyzed.
Artificial Intelligence
Artificial intelligence, the simulation of human intelligence by machines yields a wide array of capabilities to improve the insurer-client relationship. The future of artificial intelligence remains bright due to the savings that can be made on premiums and insurer's costs.
Considerations for employers
In this section of the article, we will discuss the considerations for employers and examine what employers can do to mitigate losses and increase savings, but also help their employee's well being in the process.
Managing employee benefits
Employee benefit plans are designed to assist employees at work, provide stability, stimulate motivation, and ensure good mental and physical health. For any organization, small or large, employee benefits play an important role in attracting the best talent and retaining them in the organization. Group health insurance, in particular, is a common employee benefit that most employees deem important as healthcare in many countries is expensive.
Essentially, employers may want to consider analyzing medical claim patterns and determining where staff are going for their medical treatment. By examining closely the claims data, employers can:
Better identify which benefits are utilized the most
Determine which types of care are most in demand
With the above in mind, employers can strategically consider the following questions:
If the use of certain benefits is driving up the claims loss ratio, should the organization consider cost-containment measures?
Is the organization paying for benefits that are redundant by employees?
Do the benefit amounts match employee utilization?
Does the organization need to improve or increase certain benefits?
Cost-containment measures
Employers may want to consider planning ahead with a benefits specialist to define an appropriate design and plan that meets the needs of employees, but also increases their performance for the organization.
Maintaining employee mental and physical health
Another consideration during the planning or review process with a benefits specialist is to seek advice on offerings such as holistic and financial wellness programs, that focus on preventative care and improving the overall health of the employees. The returns on investment for the employer are motivated employees and reduced future claim costs.
Staying compliant
Organizations may want to consider reviewing their compliance procedures especially in the EU, where GDPR regulations require transparency among personal employee data that are collected and processed.
Educate employees to prevent fraud
Employers can play an essential role in educating staff on how:
Fraud impacts employees and their benefits,
To how to analyze information to spot fraud and abuse
Employers and employees can together combat insurance fraud and abuse that occur across industries including insurance.
Embrace digital solutions and insurtech
Employers can embrace digital disruption to drive loss prevention due to fraud and inappropriate utilization of the company's health plan. Insurtech in the form of telemedicine can make healthcare more affordable and accessible for employees.
Interested in securing an employee benefits plan for your organization?
Finding out who to speak to in relation to securing a bespoke employee benefits plan is a complex and laborious task for any organization. The reality is that as a business owner or HR manager, the choices are limitless and the plans can differ immensely from one to another.
One way to overcome this hurdle is to speak to one of our experts at Pacific Prime for specific employee benefits solutions that meet the organization's goals and the needs of the employees.
As an employee benefits broker of more than 19 years, Pacific Prime is well positioned on a global level to search for effective plans for your organization. Additionally, Pacific Prime's experts are able to offer unbiased employee benefits consulting on the most suitable employee benefits plan for your company.
Our latest 2019 Cost of Health Insurance Report is also available to download for free.
For more information, feel free to contact our team of experts, or visit our corporate website to view the solutions we provide today!