Navigating the World of Employee Benefits and Corporate Health Insurance
Register for Pacific Prime and Bupa's Masters Series conference: Navigating the World of Employee Benefits and Corporate Health Insurance on the 24th of October in Hong Kong.  Sponsored by renowned insurance industry leaders Pacific Prime and Bupa Global, this Worldwide ERC® Master Series event is set to present valuable knowledge about structuring employee benefits and corporate medical plans in the ever-changing insurance and human resources spheres.
Who will benefit from attending this event?
In today's world, staying up to date on modern employee demands, and structuring employee benefits packages in accordance with your company's budgets – all while remaining in compliance with local and international regulations – can be challenging. Everyone involved in such processes within an organization must be aware of the ongoing changes in the employment market, and in the insurance industry as well.
Therefore this event is recommended for HR professionals, compliance managers, business owners, and especially those who handle the daily employee benefits or insurance affairs of their employer/company.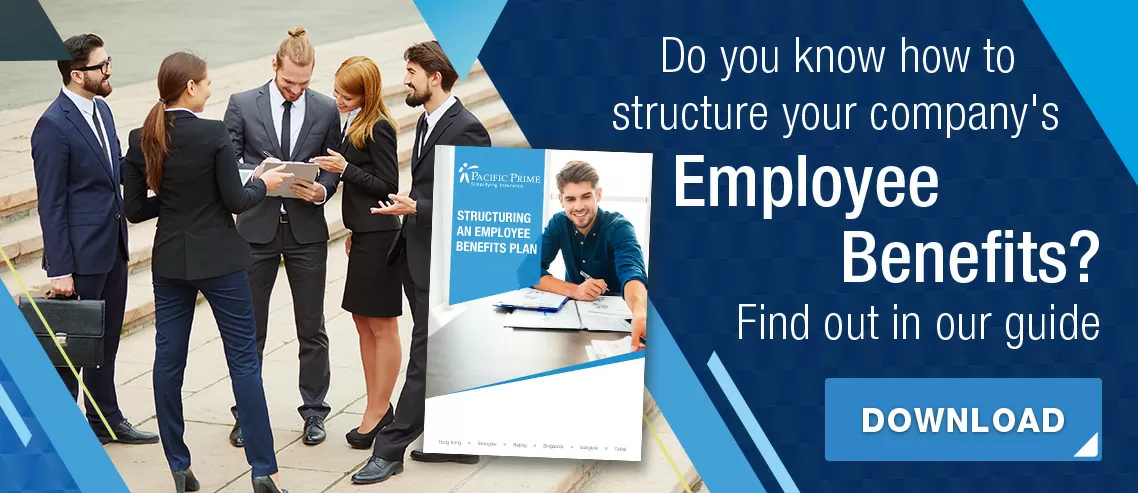 A holistic approach to employee benefits
During the Navigating the World of Employee Benefits and Corporate Health Insurance conference, you can expect to gain an exclusive set of knowledge in the field of corporate health insurance. During the event, our speakers will touch on the questions of the corporate plans financial sustainability and usability, as well as structuring employee benefits packages following market standards.
After the event, you will be able to better assess the current state of your employee benefits package, as our speakers will raise topics and issues you may not have known how to tackle before, or were unaware required your attention in the first place.
You'll learn how to structure employee benefits in order to provide the most value to your employees, and remain a top employer of choice by offering market standard benefits and beyond. Verify if your company provides the right benefits to attract different employee groups, and learn how to determine whether or not you are paying the right premium for what you get.
Moreover, do you know which additional flex benefits, besides medical coverage, are most likely to make your employees happy enough to stick around long term?
These are only a few examples of matters that will be discussed and presented at Navigating the World of Employee Benefits and Corporate Health Insurance. Secure your spot today, as seats are limited.  
Learn from insurance and medical provider industry leaders
Learn how to balance compliance, cost, and employee satisfaction within the continually evolving insurance landscape from industry-leading speakers. Namely, Pacific Prime CEO Neil Raymond & Quality Health Care Executive Medical Director, Dr. Yat Chow.
These speakers have years of experience in the insurance and medical industry, and will be sharing their insider knowledge with the attendees to help them navigate the world of employee benefits and corporate health insurance with ease!
Register today!
We hope to see you at the event! Please remember to register under THIS link, and be sure to do it soon, as the number of seats is limited. If you have any questions, feel free to contact us directly, and we'll gladly assist you.
Navigating the World of Employee Benefits and Corporate Health Insurance conference details:
When:
24 October 2018 from 9:00 AM – 12:00 PM (HKT) in Hong Kong
Registration and Welcome Coffee at 8:30 AM
Venue:
Renaissance Harbour View Hotel Hong Kong
Boardroom 6 M/F
1 Harbour Road, Wanchai, Hong Kong
Cost:
Corporate Human Resources professionals  – Free of charge