Living Abroad In Singapore As An Expat
Living abroad in Singapore as an expat, digital nomad, student, or retiree is a jump into the future. This global financial center has a booming economy and an ever-expanding foreigner community. Understanding the cultural differences and cost of living is key before you move.
This city is known for its cleanliness, multicultural inclusion, its Garden City, and for being one of the greenest cities in the world. It has popular sights and attractions that can entertain you for a lifetime.
This article is designed to help you decide if Singapore is the right place for you to live. We'll talk about some practical topics like financial expectations, what it's like as an American moving to Singapore, several entry passes available to long-term visitors, and healthcare options.
Living Abroad As An Expat In Singapore
If you're an expat dreaming of living abroad in Singapore, you'll want to consider whether or not you can afford it because it is one of the most expensive countries in the world. Consider your lifestyle and budget for housing, food, transportation, education, healthcare, and entertainment.
To ease your research, we've addressed these categories so you can determine if this technologically advanced country is your new home. Another great resource is our page about living abroad in Asia.
By the end of this article, you'll be ready to check out the best places to live in Singapore.
Cost Of Living In Singapore Vs. USA
The average cost of living in Singapore for one person is $3,280 a month vs. $2,213 a month in the USA. The cost of living for a family is about $7,753 a month in Singapore compared to $5,003 a month in the United States. These amounts depend largely on where you are and your lifestyle.
We got these costs from crowd-sourced data, and they are intended to be estimates, not exact expenses.
To help you determine if you can afford living in Singapore, we will compare the average costs in that country to those in the USA.
Housing Expenses In Singapore Vs. USA
On average, one person in Singapore will spend about $2,339 a month on rent while one person in the USA will spend about $1,399 a month on rent. For a family to rent a home in Singapore, it costs on average $4,687 a month compared to only $2,331 a month in the USA.
Here are some average housing expenses:
1-bedroom apartment downtown

: $2843 in Singapore vs. $1,483 in USA

A cheap 1-bedroom apartment

: $2,053 in Singapore vs. $1,154 in USA
Food Expenses In Singapore Vs. USA
In Singapore, the average monthly food expenses is $522, compared to $568 a month in the USA. In general, it seems to be more expensive to eat out in the United States, but groceries seem to balance each other, making the grocery expenses about the same price in both countries.
Average restaurant prices:
Lunch

: $7.64 in Singapore vs. $16.60 in USA

Dinner

: $67.70 in Singapore vs. $63.30 in USA

Fast Food Meal

: $6.60 in Singapore vs. $9.07 in USA
Average grocery prices:
Milk

: $2.53 in Singapore vs. $1.05 in USA

Bread

: $2.03 in Singapore vs. $3.04 in USA

2.2 lb of

Rice

: $2.65 in Singapore vs. $3.99 in USA

2.2 lb of

Cheese

: $18.10 in Singapore vs. $11.80 in USA

2.2 lb of

Chicken

: $8.69 in Singapore vs. $11.70 in USA

2.2 lb of

Banana

: $2.62 in Singapore vs. $1.72 in USA
Transportation Expenses In Singapore Vs. USA
Singapore has some of the highest transportation prices in all of the world. On average, the transportation expenses in Singapore cost $241 a month while the transportation expenses in the USA cost $98 a month.
Average Transportation Prices:
Local Transport Ticket

: $1.50 in Singapore vs. $2.23 in USA

Monthly Transport Ticket

: $96 in Singapore vs. $65.50 in USA

Taxi for 5 miles

: $9.12 in Singapore vs. $17.40 in USA

¼ gallon of Gas

: $2.34 in Singapore vs. $1.01 in USA
Salaries In Singapore Vs. USA
The average salaries after tax in Singapore is $4,959 monthly or $59,508 annually. The average salaries after tax in the USA is $4,223 monthly or $50,676 annually.
Is Singapore Expensive To Live In?
The average cost of living in Singapore is 48% more expensive than the average cost of living in the United States. Singapore is ranked as the 2nd most expensive country in the world, and its expense is largely due to the government's strict control on cars.
The USA only ranks as the 5th most expensive country in the world, so if you're an expert or digital nomad thinking of moving to Singapore from the west, it's very likely you'll need to plan ahead to compensate for the increased spending in your budget.
Here are some reasons for why Singapore is so expensive:
There isn't much land in Singapore, so the cost of land increases with the growing population.

The natural resources found there are quite limited.

Prices for home buying and renting are incredibly high.

Education is strongly emphasized, and its costs have been increasing.

It is the most expensive place to own a car.

Food must be imported.

The government invests heavily into the healthcare systems, and as the systems thrive, monthly healthcare premiums increase.

General living standards for Singapore residents are high.
To prepare for your move, you will want to explore the available healthcare plans in Singapore. Pacific Prime is happy to answer any of your questions about what healthcare looks like in this country.
Living In Singapore As An American
Singapore is a country where many cultures come together, and as an American, sliding into this cultural heritage hub can feel quite different and new. When living in Singapore as an American, you may want to connect to the expat community to ease that transition.
Here are some identifying features of Singapore:
Massive buildings

Fast-paced development

Flourishing economy overflowing with businesses, markets, and trade

A congregation hub for different ethnicities, such as Chinese, Malay, and Indian

The three-month long Hindu festival called Theemithi

Peranakan beadwork and embroidery

Muslim traditions, such as Hari Raya Puasa, the "Festival of Breaking Fast"

English is the language of trade and commerce, but the official Singaporean languages are Malay, Mandarin, and Tamil

It can be quite humid

There are fines for behaviors Americans might not expect, such as feeding the pigeons and importing chewing gum, so you'll want to research those
Retiring In Singapore From USA
There is no specific retirement visa in Singapore, so if you are interested in retiring in Singapore from the USA, you will need to apply for permanent residence. To do that, you will first need to get either an Employment Pass, EntrePass, or an S Pass.
Detailed steps for applying for permanent residence are described later on in this article.
The retirement age in Singapore is 63, and retirement begins on the day you turn 63.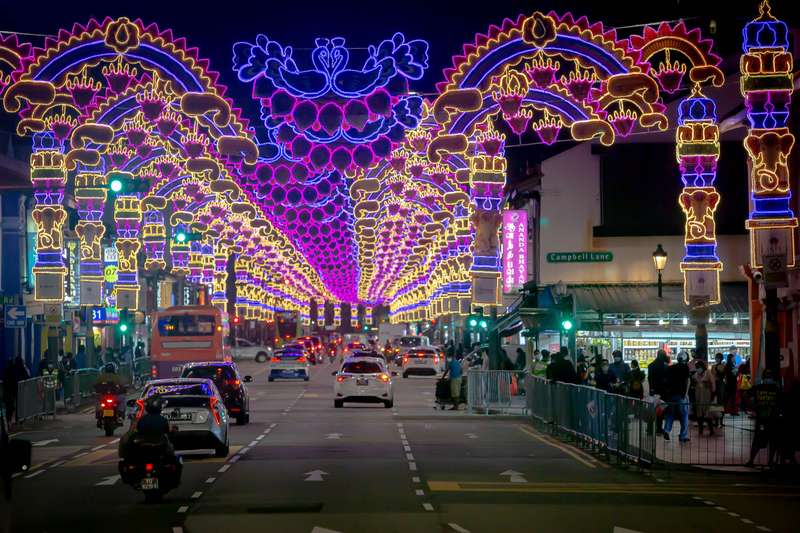 If you're a Singapore citizen or permanent resident (PR), you can receive retirement benefits from Central Provident Fund Board (CPF). Even if you're not a PR, you can reap rewards from the Supplementary Retirement Scheme (SRS), a voluntary scheme available to all taxpayers in Singapore.
Moving To Singapore From USA
If you are moving to Singapore from the USA, the steps you take will depend on if you're planning to work or study in Singapore. There are also additional steps if you'd like to apply for permanent residence.
Working Passes In Singapore
If you would like to move to Singapore and work there as a foreigner, you will need to apply for the correct employment pass based on your circumstances, job plans, and eligibility.
Here are a few types of working passes:
See more about Singapore work passes.
Student Pass In Singapore
If you're a foreign student who's been accepted into a school in Singapore, you'll need to apply for a Student Pass. You must be accepted as a full-time student, not parttime, in order to be eligible. The procedures for applying differ for each type of educational institution.
Take this link to learn more about the Student Pass requirements for each type of institution.
Applying For Permanent Residence In Singapore
Everyone who applies to become a permanent resident in Singapore must submit the application online using their system's e-Service. A processing fee of S$100 is charged to each applicant. Generally it can take about six months to process each application.
If your application is accepted, you will need to go to an Immigration and Checkpoints Authority (ICA) office to complete the PR formalities and pay additional fees.
You can qualify as a foreigner to apply for permanent residence in Singapore if you are a/an:
Spouse of a Singapore permanent resident (PR)

Unmarried child under age 21 of a Singapore PR

Elderly parent of a Singapore citizen

Holder of an Employment Pass or S Pass

Student studying in Singapore

Foreign investor into Singapore's economy
Conclusion
We've now discussed in detail the average living expenses in Singapore, why it is so expensive, the culture in Singapore, and how to retire and move there.
Before you board your plane, check out this helpful PDF about public and private healthcare in Singapore. Selecting your coverage is a key step in moving abroad you won't want to miss.
If you're not sure if Singapore is for you, consider living abroad in Malaysia or South Korea.
Happy travels!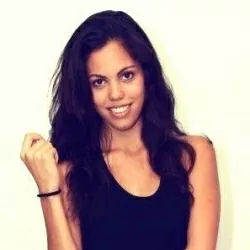 Latest posts by Jantra Jacobs
(see all)