Guide For Living Abroad In Poland
Poland is 59% more affordable than the United States for both individuals and families. This makes Poland a great place to retire or work remotely. Before planning your move, you'll want to know more specifics about the cost of living differences, basic visa requirements, and cultural differences.
Would you like to find a convenient guide for more information about living in Poland? You're in luck! Keep reading for great reference on the most important things to know about moving to Poland from the United States.
In our guide, we'll discuss the cost of living differences in major budgeting categories, compare salaries, and discuss healthcare in Poland. We'll also list some cultural differences to consider before moving and some of the visa requirements.
Most Important Information For Living In Poland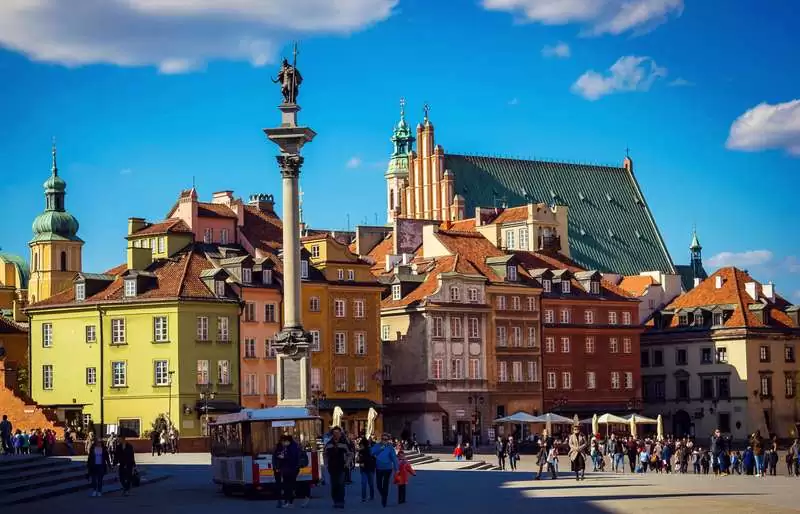 Knowing how to budget in a new country is one of the most important considerations for expats. To obtain a visa to live in Poland, you'll have to demonstrate that you can afford to live there. You'll also be more successful if you plan ahead to make adjustments as an American in a new country.
If you would like to consider or compare other options for living in Europe, consider reading our Guide for Living Abroad in Europe. It will compare the cost of living in eleven popular European countries to the United States.
You'll also want to know where you plan to live in Poland. We have you covered for that, too. Check out The Best Places for Expats in Poland.
Cost Of Living In Poland Vs. The USA
For a single person, the average cost of living in Poland is 58.8% less expensive than in the USA. For a family of four, the average cost of living is 59% more affordable than in the USA. On average, many major budgeting categories in Poland cost about half of what you'd expect to pay in the USA.
In the following sections, we'll use recent crowd-sourced data to compare the average spending on categories like housing, food, and transportation. We'll also use crowd-sourced data to supply information about average after-tax salaries in both countries.
Housing Cost Comparison Poland Vs. The USA
Housing in Poland is significantly cheaper on average than in the United States. Renting in downtown locations and suburban settings is significantly cheaper than in the United States. Buying a house or condo is also less expensive. Mortgage interest rates are currently a little higher in Poland than in the US.
Downtown Living In Poland
Renting a one-bedroom apartment downtown in Poland is 68.1% cheaper than renting a similar one downtown in the USA.

Renting a three-bedroom downtown apartment is 68.3% less expensive on average in Poland.

Purchasing a downtown condo is 38.5% more affordable in Poland than in the United States.
Suburban Living In Poland
A cheap one-bedroom apartment in Poland is 66.4% more affordable than in the United States.

A cheap three-bedroom apartment is 66.5% less expensive in Poland than in the USA.

Buying a house in a Polish suburb is 38.4% more affordable than in the United States.
Food Cost Comparison Poland Vs. The USA
Food prices in Poland are significantly more affordable in Poland than in the United States. Cost savings will be found whether you eat out or shop at the grocery store.
The average fast food meal in Poland is 37% cheaper. Dinner for two is 53.9% cheaper in Poland, and the lunch menu is 60.5% cheaper on average.
We'll compare the average cost of some common grocery staples:
Milk is 29.5% cheaper in Poland.

A loaf of bread is 70.1% more affordable in Poland.

Rice is a whopping 74.7% cheaper in Poland than in the USA.

A dozen eggs are 36.6% less expensive than in the USA.

Apples are an amazing 81.8% cheaper in Poland.

Potatoes in Poland are 75.5% more affordable.

Onions are 69.8% cheaper in Poland.

Meat, like chicken breasts and beef steak, are 36%-43% cheaper in Poland.
Transportation Cost Comparison Poland Vs. The USA
Most transportation costs in Poland are cheaper than in the United States. Public transportation and taxis are much less expensive in Poland. Gasoline, however, costs more in Poland than the USA.
On average, you'll save 62% on a monthly pass for public transportation in Poland. For a taxi, you'll find them 63% more affordable on average. Gasoline, however, is 48.5% more expensive in Poland than in the United States.
Salaries In Poland Vs. The USA
Salaries in Poland are much lower than in the United States: about 76.4% when comparing after-tax salaries. The lower cost of living makes up most of this discrepancy. However, expats moving to Poland with income from another country may enjoy a higher standard of living.
Outside income could come from working remotely for a company outside of Poland or from retirement income. Keep in mind that all residents of Poland will be taxed.
If you want to work for a Polish company, you can still make ends meet on the average Polish after-tax salary. Taxes in Poland help cover access to public healthcare. The average salary in Poland is enough to meet the average expenses for an individual.
Is Poland Expensive To Live In?
Poland is an inexpensive place to live. It has a very low cost of living compared to the United States and most Western European countries. Although salaries tend to be much lower in Poland, a retired expat or digital nomad may find their income from another country going much further in Poland.
Poland's public healthcare system is largely unavailable to expatriates and doesn't accept private health insurance. However, the private healthcare system in Poland has lower wait times and higher quality care than the public hospitals.
You can afford access to Poland's private healthcare system with your own international health insurance policy. A good policy will also cover emergency medical evacuation and repatriation.
Living In Poland As An American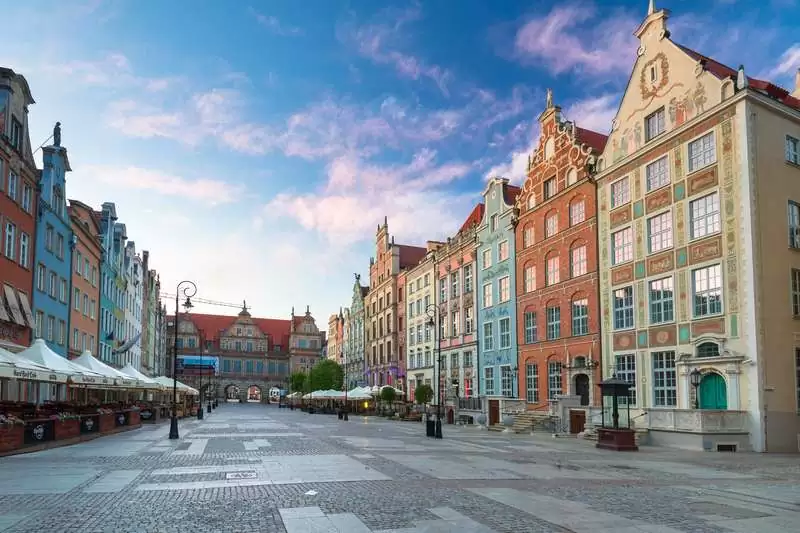 About half of Poland's population reports knowing English. Learning some Polish will help you reach out and speak to more people. Also, be aware that US dollars are not accepted in Poland, and neither are Euros. Poland uses its own currency, the Zloty.
Currency In Poland
Although you can use euros in some border towns, the shops use an exchange rate in their favor, so you're best off having the local currency everywhere. Keep in mind that you'll need Euros if you travel outside of Poland in the European Union.
Education In Poland
Poland's education system is well-respected. Many Polish graduates are able to find work in other countries due to the quality of their training.
Units Of Measurement
Like most of the world outside of the United States, Poland uses the metric system. You'll need to be familiar with units like liters, kilometers, and grams. You'll also want to become accustomed to using degrees Celcius for temperature.
Cultural Adjustments For Americans In Poland
Something to keep in mind about communicating in Poland is that Poles are more direct. While Americans may ask for things indirectly, that's less common in Poland. Knowing these types of differences can help you prepare for interacting with others in your new home.
Here are some other differences to be aware of:
In America, "okay" or "ok" means mediocre or almost good. Sometimes in the USA, "ok" by itself can be a passive expression of frustration. In Poland, "okay" or "ok" mean good.

Americans have a more individualistic culture. In the USA, people may boast or like to stand out. In Poland, the culture leans more toward self-deprecating and blending in.

Americans are more outwardly friendly as a culture, and the Polish tend to warm up to others slowly. However, people in Poland go above and beyond to take care of friends.
Retiring In Poland From The USA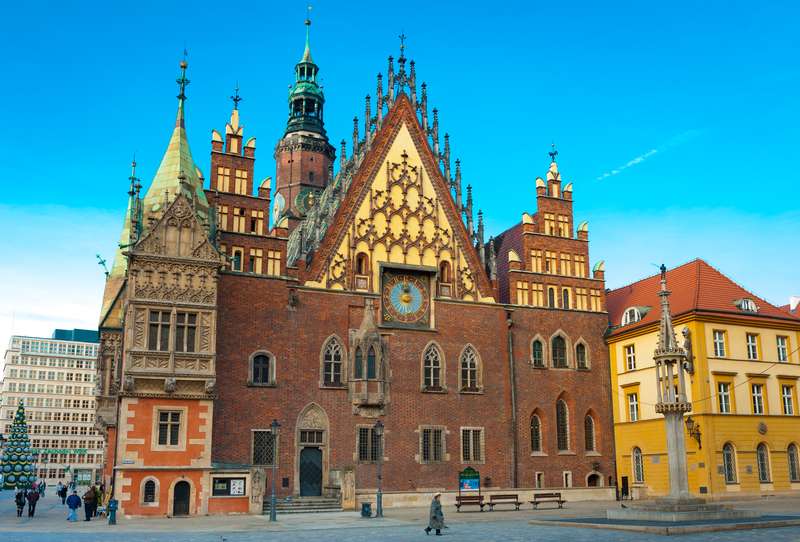 Retiring in Poland may be a great way to make your retirement income last longer because of Poland's lower cost of living. You'll have to apply for a resident visa before leaving for Poland. Keep in mind that any income, including Social Security from the USA, is taxable in Poland.
In order to get social security benefits from the Polish government, you will have to have worked in Poland and paid into the system. For workers who have worked in both Poland and the United States, there is an agreement between the two countries to help you collect benefits if you qualify.
Moving To Poland From The USA
Poland allows Americans to move to Poland. The residence permit is good for one year at a time. You must apply for your visa from a consulate before leaving for Poland. Since it takes time to process, give yourself plenty of time before your planned departure.
Visa Requirements For US Citizens In Poland
Be aware that documentation for your visa for Poland must be submitted in person and never faxed, mailed, or digitally sent. You'll have to schedule an appointment with the applicable consulate in the United States.
Additionally, you'll need to submit specific documents as well as any extras requested by the consulate.
Submit the

application for a visa

. You have to print out and complete the form

Valid Passport that won't expire during your stay

Proof of flights for entering and leaving the country

Accommodations in Poland, such as a lease or hotel reservation

Proof of financial stability

Proof of private international health insurance that meets

Poland's requirements
Work Visas and Student Visas have additional requirements. For a work visa, you'll need a Letter of Invitation from a Polish employer. Students will need a letter of acceptance from the Polish school.
If you have questions about finding a policy to meet Poland's visa requirements, contact Pacific Prime.
Conclusion
Poland is a beautiful country in Poland with a low cost of living. It's a great place to call home whether you want to work, study, or retire in Poland. It's also close to other destinations in Europe to maximize your opportunities abroad.
If you want to consider some other countries in Europe, see our Guide to Living Abroad in the United Kingdom or our Guide to Living Abroad in Malta.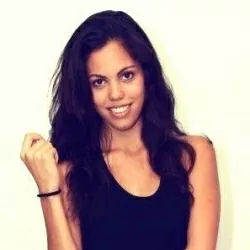 Latest posts by Jantra Jacobs
(see all)