The Best Places To Live In Bali 
Bali is more than a hot spot for beach vacations – it is also a great place to call home for expats. With its welcoming locals, affordable cost of living, and laid-back lifestyle, Bali has become a popular destination for expats from all over the world.
The locals here are incredibly welcoming and friendly, creating a warm and inclusive community that expats can easily become a part of. Balinese culture is deeply rooted in tradition, and expats will find themselves immersed in a rich and diverse culture that celebrates art, music, and spirituality.
Canggu, Ubud, and Uluwatu are undoubtedly one of the best areas to live in Bali for expats and digital nomads. However, you can always find a place in Bali that meets your requirements, and we will go over all the best areas in Bali in this Pacific Prime article.
Best Places In Bali For Expats
Bali is a wonderful place to move to for expats. But with so many amazing neighborhoods to choose from, it can be tough to decide where to settle down. If you're looking for the best place in Bali for expats, look no further than places like Ubud or Kerobokan.
From Ubud to Seminyak and Canngu, you will find the most charming towns with a laid-back vibe, surrounded by lush green rice paddies, tropical forests, and white-sand beaches. Bali is the perfect place for those seeking peace and quiet while still having access to modern amenities.
Here are some of the best places in Bali for expats:
Ubud
Ubud houses a large number of expats, from tourists to retired folks to digital nomads; you will be able to find all kinds of expats here. This is because Ubud offers a lively scene with a lot of different cuisines, cozy cafes, and a very happening nightlife.
Ubud is also renowned for its breathtaking views of lush green rice fields, and guess what? You can take it up a notch by staying right in the middle of rice fields. Getting around Ubud is easy, thanks to their reasonably priced taxi services. And if you're feeling adventurous, renting a motorcycle is a cheap and fun way to explore the area!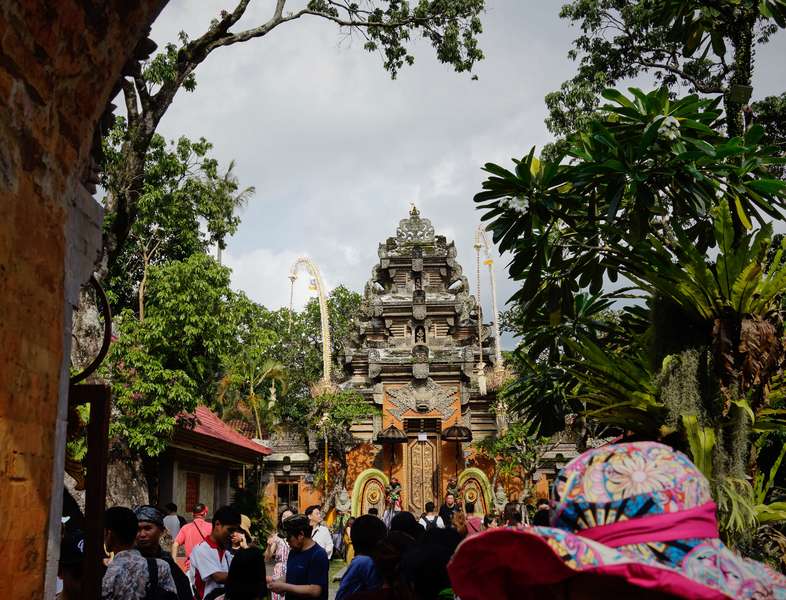 In addition, Ubud is also well-known as the cultural heart of Bali and is home to numerous art galleries, museums, and traditional Balinese dance performances. It also boasts a thriving wellness scene, with yoga studios and spas aplenty.
Seminyak
If you love the beach and want to live by it, Sminyak is your place! Expats can find different kinds of high-end restaurants, boutiques, and cafes around this area. Mind you, this location is a bit on the more expensive end compared to other areas of Bali.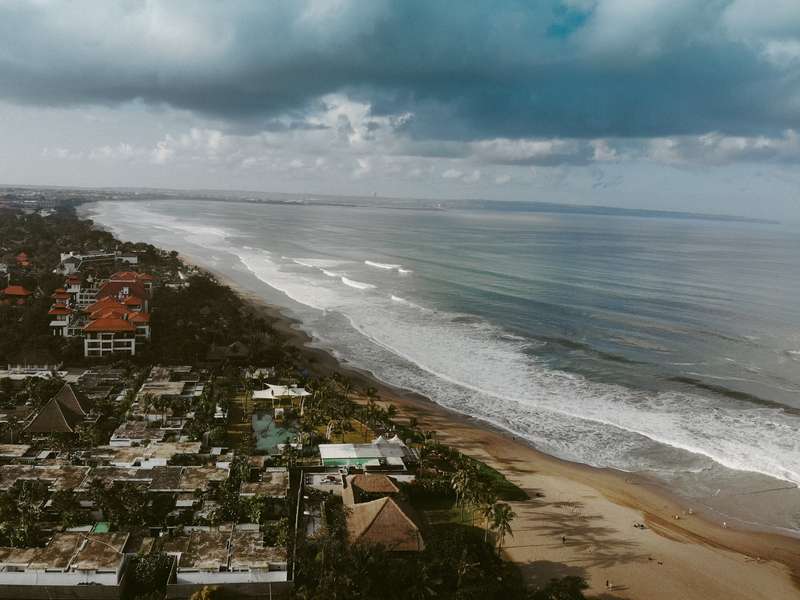 If you're a beginner at surfing, Seminyak is a great spot for you, and if you're looking for a fun night out, there are plenty of bars and clubs to choose from. Seminyak is also perfect for those who want to enjoy the sun, go shopping, and indulge in some delicious food all in one place. If you're someone who loves to be around lots of activity, Seminyak is definitely worth checking out!
Canggu
Another area that has become popular among expats is Canggu. Located just north of Seminyak, Canggu offers a more laid-back lifestyle while still being close to the action. It has a thriving surf scene, with some of the best waves in Bali, and is home to many trendy cafes and restaurants.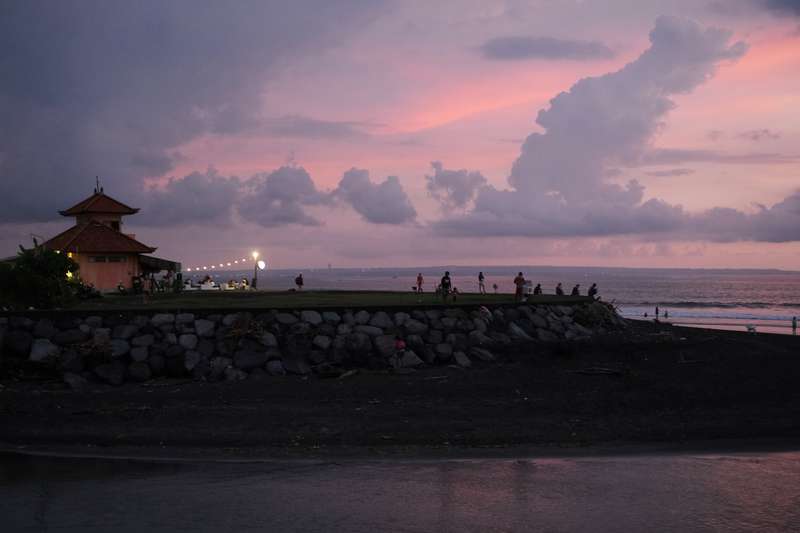 Canguu is definitely more for the free-spirited hipster in you, with its healthy cafes, yoga, and mindful retreats. From beer pong tournaments to fleamarkets, there is something always happening here. Moreover, you will see a lot of young students sharing large beautiful villas, so if you are a student, you will find a lot of like-minded people here.
Kuta
Kuta is an amazing place for expats to live in and call home. One of the biggest advantages of living here is the cost of living. It is quite affordable, so expats can enjoy a comfortable lifestyle without breaking the bank.
For those who love the outdoors, Kuta has plenty of opportunities for beach activities like surfing, swimming, and soaking up the sun. You can also explore the natural beauty of the island through hiking and cycling.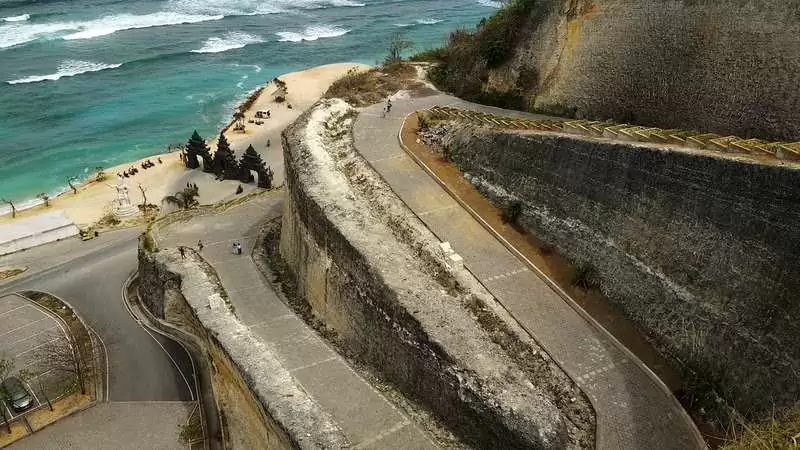 If you're the type of person who loves to socialize and enjoy the nightlife, Kuta has a vibrant scene with many restaurants, bars, and nightclubs catering to all tastes and budgets. You'll never be short of options to relax and unwind after a busy day.
Kerobokan
Kerobokan is a lovely neighborhood situated near Seminyak, offering a calm atmosphere. If you're an expat who enjoys the hustle and bustle of the busy beaches during the day but prefers a peaceful night's sleep, Kerobokan is the perfect spot for you!
Not only can you find luxurious villas and beautifully decorated homes within your budget in this area, but you'll also be able to escape the noise of the busier areas nearby.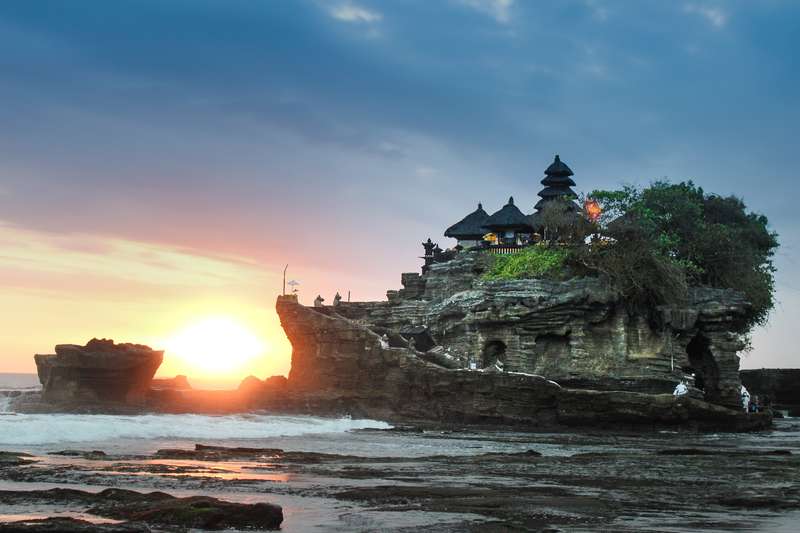 However, it's important to note that driving from Seminyak or Canggu to Kerobokan may not always be completely safe. So, if you plan to travel by car, it's best to take the necessary precautions to ensure your safety on the road.
Frequently Asked Questions
What is the cheapest place to live in Bali?
Bali is a beautiful island with many amazing places to call home, but if you're looking for the cheapest place to live, Lovina, Sanur, and Uluwatu offer the most cost-effective and budget-friendly stays and experiences.
Is Bali safe for expats?
If you were not aware, Bali still houses active volcanoes hence, if you are planning to move here, choose the southern parts of the city, such as Sanur, Kuta, and Seminyak, as these are about 40 miles away, and you will be safe from any volcano threats.
Where do the retired expats live in Bali?
Most retired expats live in Ubud and Seminyak. However, as you may already know that Bali is home to a lot of young travelers, digital nomads, and retired expats from all over the world, you will find expats in almost all areas of the city.
Conclusion
Overall Bali is the perfect place for expats looking for a peaceful and culturally-rich lifestyle. With its stunning natural beauty, thriving art scene, and delicious food options, it's no wonder why Bali has been a popular destination for expats from around the world.
If you're looking for a place to call home in Indonesia, Bali must be on be the top of your list! We also want to remind you to secure a comprehensive health insurance plan before you move.
Pacific Prime has helped thousands of people secure health insurance over the past 20 years. So, you can always reach out to one of the insurance experts to find out more about health insurance policies in Bali.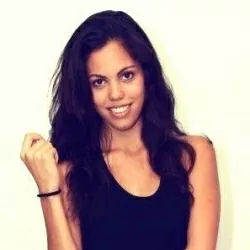 Latest posts by Jantra Jacobs
(see all)