Your guide to the 'No Surprise Act'
Did you know that, between 2009 and 2020, unpaid medical bills became the largest source of debt that people in the US owed collection agencies? Anyone who has accessed healthcare in the US or had to pay higher premiums for US coverage (the country is consistently ranked as the most expensive location for health insurance due to its exorbitant cost of healthcare) won't be surprised. The most recent legislation to protect US-based patients is the 'No Surprise Act', and this Pacific Prime article is your guide to this new federal law for 2022. 
Further reading: As this article covers insurance-related legislation, it contains a number of insurance jargon. If you're unfamiliar with them, you can refer to our insurance glossary.
What is the 'No Surprise Act'?
The US Congress passed the No Surprise Act in December 2020 in order to protect US-based patients from unexpected medical bills that sometimes occur when they receive care from out-of-network healthcare providers. What's more, the act requires insurance payors and medical providers to resolve all payment disputes through negotiation and an independent resolution process. Let's go through the different elements of the No Surprise Act below. 
1. Unexpected medical bills
Insured patients are often responsible for part of their healthcare costs. This is so that they won't seek care unless absolutely necessary and will try to seek less expensive care. There are a number of cost-sharing mechanisms such as a deductible, a copayment, co-insurance, and/or maximum out-of-pocket amount, and it varies per insurance policy. As such, an unexpected medical bill typically consists of two components:
The difference in the patient cost-sharing between an in-network (which is usually more favorable) and out-of-network healthcare provider

Balance billing, which is the difference between the provider's full charge and allowable charges
In essence, the No Surprise Act stipulates that a patient should be responsible for the same cost-sharing amount at an in-network and out-of-network healthcare provider. This applies to emergency medical treatment and air ambulance service (historically a significant source of unexpected medical bills), as well as when out-of-network providers offer treatment at an in-network facility. However, there can be exceptions if the out-of-network provider meets certain notice and disclosure requirements, and the patient has given requisite consent. 
Patient A's insurance policy
Let's look at an example to demonstrate how unexpected medical bills and the No Surprise Acts work. Say Patient A has an insurance policy with:
Maximum insurance coverage: USD $30,000

Maximum out-of-pocket amount that Patient A needs to pay at an in-network healthcare provider: USD $10,000
Patient A gets hospitalized at an out-of-network hospital and is billed USD $100,000. Without the No Surprise Act, the insurer pays USD $30,000, and the patient is liable for the remainder, which is USD $70,000 – regardless of their maximum out-of-pocket amount.
What the No Surprise Act does is ensure that the out-of-network hospital can only bill Patient A a maximum of their out-of-pocket amount, which is USD $10,000, instead of the full USD $70,000. 
2. Resolution and Disputes 
The No Surprise Act also states that healthcare providers and insurers will have a 30-day open negotiation period to settle payment disputes. After this period, either party can initiate the independent dispute resolution (IDR) if an agreement isn't reached on the payment amount. In addition to this, there's also a four-day window, starting the day after the end of the open negotiation period, to jointly select an IDR entity to submit the matter to a binding determination. 
3. Administrative requirements for health plans
In addition to resolution and disputes, the No Surprise Act also has administrative requirements, such as new ID card requirements and Advance Explanation of Benefits (AEOB). Health insurance plans must include new information on the insurance ID card, including deductible and maximum limits on out-of-pocket costs. Moreover, health insurance plans will also have to process AEOB before a healthcare service is delivered:
For healthcare services scheduled more than 10 days ahead, the AEOB must be produced within 3 working days of receiving an inquiry. 

For healthcare services scheduled less than 10 days ahead, the AEOB must be produced within 1 working day of receiving an inquiry. 
The AEOB must include a good-faith estimate of the insurance payment and patient cost sharing amount. It must also confirm whether or not the provider is in-network. If the provider is not in-network, it must provide information on how to find in-network providers, along with a price comparison information by phone, an online price comparison tool, and updated provider directories.
The No Surprise Act also requires air ambulance providers to do an additional task of collating and submitting 2 years of cost and claims data to federal officials. This information will be published in a comprehensive report and will be available to the public. Moreover, the No Surprise Act creates an advisory committee to regulate air ambulance quality and patient safety in the US. 
When does the No Surprise Act kick in?
Taking effect on January 1st, 2022 (as such, the act is sometimes known as the No Surprise Act 2022), the No Surprise Act will impact almost all health insurance plan types in the US. That being said, the No Surprise Act won't preempt similar laws and regulations that already exist in states that have existing payment dispute resolution processes, such as New Jersey and New York. 
Will there be any impact on international patients in US hospitals?
The No Surprise Act will apply to all US healthcare providers (i.e. physicians and other healthcare providers), hospitals, and emergency care facilities, as well as air ambulance and medical transport services including helicopters and airplanes (excluding ground ambulance). It also applies to all individual and group health plans, including self-insured plans. Therefore, the No Surprise Act will also apply to international patients and international health insurance plans who access/provide access to healthcare services in the US. 
Discover more about the No Surprise Act and international health insurance today!
If you'd like to learn more about the No Surprise Act or about international health insurance, you're welcome to get in touch with us at Pacific Prime. As a leading, global health insurance brokerage, we're committed to helping clients simplify the world of health insurance, and empowering them to take charge of their own health and wellbeing by finding the best health plan for their needs and budget.
Whether you're interested in expat health insurance, global health insurance, or any other type of health insurance plan, we work with the top insurers to bring you vetted plans. Rest assured, you'll get 100% impartial advice and a free plan comparison, along with unrivalled support and assistance throughout your insurance journey. Get started today by utilizing our online price quotation tool or reach out to a member of our team!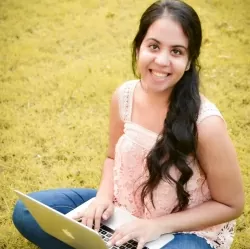 Latest posts by Suphanida
(see all)