Twindemic: What it is and how can you prepare for it this winter
With winter just around the corner and hospitals around the world burdened by COVID-19 patients, flu season is more concerning than usual this year. According to research, the dramatic decline in influenza cases last year could result in a significant rise in flu cases this coming winter.
Fears of COVID-19 had many people isolating themselves, upping their hygiene practices, religiously wearing masks, and avoiding crowded indoor settings in 2020. However, this year could look a lot different – as experts warn over a potential "twindemic", a term that refers to facing two pandemics simultaneously (like flu and COVID-19 at the same time). This Pacific Prime article takes a closer look at what a twindemic is and how you can prepare for it this coming season.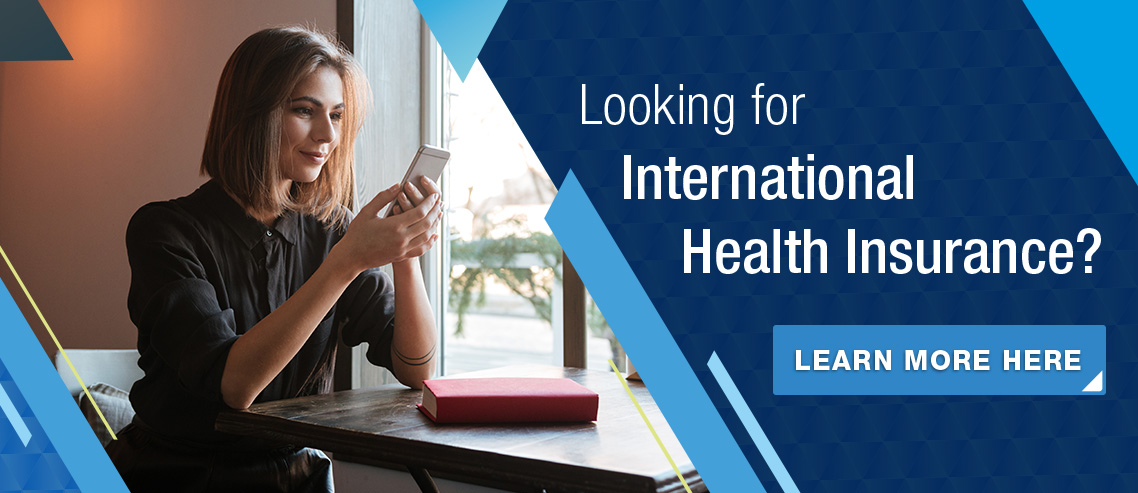 Why a twindemic is possible
Once people were able to get vaccines to protect themselves against COVID-19, they started to enjoy the freedom that came with it. Many stopped wearing masks and quickly returned to crowded places. In the meantime, the highly contagious Delta variant took the opportunity to spread and the newest wave of COVID-19 cases is only getting worse at an ominous time of year.
Annual flu cases tend to hit hard in late autumn, which we're heading into now, along with winter and early spring. Whether a twindemic happens or not depends on how bad the current wave of Delta variant infections gets and what occurs during this coming flu season. The difference between flu and COVID-19 is that the novel coronavirus is an emerging infection that's entirely distinct from previous flu pandemics.
Flu is extremely unpredictable, so there is a possibility that we could experience another year with fewer flu cases. Even so, it's in everyone's best interest to prepare for the worst, which could be a twindemic.
How to prepare for a twindemic
Research suggests that it is possible to get sick with both COVID-19 and the seasonal flu at the same time. Having both respiratory diseases occurring simultaneously threatens to overburden healthcare systems and puts lives at risk in a whole new way. Here's what you can do to stay safe.
Know the common symptoms
Many respiratory illnesses share similar symptoms at the start, which can make it difficult to determine which one you may have. While it may not be easy to determine whether you're sick with COVID-19 or flu right away, there are some symptoms that both have in common:
Cough
Sore throat
Shortness of breath or difficulty breathing
Runny nose or congestion
Headache
Fever
Body aches
If you come down with any of these symptoms, you should isolate yourself immediately. It's possible to spread COVID-19 and flu one day after being infected. However, keep in mind that the aforementioned symptoms may also apply to other viruses like the rhinovirus, which is responsible for the common cold. Contact your healthcare provider to inquire about what to do next, and consider getting tested.
Remember that the novel coronavirus is more than just a respiratory disease and can affect various systems in the body as well. The extent of COVID-19's damage has yet to be fully understood. The current biggest difference between flu and COVID-19 symptoms is that the loss of smell or taste is not present in influenza.
Get vaccinated
The best way to protect yourself and others from COVID-19 and flu is to get vaccinated against both viruses. Vaccines are not 100% effective, but they can help protect against the virus as well as prevent severe illness and hospitalization.
Older adults and pregnant women should get vaccinated as soon as possible since both flu and COVID-19 can result in hospitalization and death. It's likely that more people will receive COVID-19 booster shots in the coming months to prevent the spread of COVID-19 over the winter period.
The ongoing pandemic has resulted in infection, hospitalization, and death, burdening global healthcare systems. However, both the flu shot and COVID-19 vaccine should be easy to get – and can be done in the same sitting.
Book an appointment
Whether you're going to get the flu and COVID-19 vaccine at the same time is up to you and your healthcare provider. Either way, if you usually head to your local pharmacy, clinic, or hospital to get a flu shot whenever you have time, you may find that you have to schedule an appointment this year.
Many local pharmacies have signage instructing customers to book an appointment for both flu and COVID vaccines. Your best bet is to call your local provider and make an appointment or see if you can do it online.
Plan accordingly
Allow your local COVID-19 transmission level to guide your holiday plans this year. It's highly advisable to stick to outdoor gatherings. Additionally, antigen testing offers another level of protection, especially if you're going to host a gathering.
It's always best to get tested if you're unsure about your symptoms or illness. Also be sure to follow other common hygiene practices like:
Washing your hands regularly
Disinfecting frequently touched surfaces
Staying home if you're feeling unwell
Get your flu vaccine as soon as possible since it takes 10 to 14 days to develop immunity from the time you get the shot. This ensures you can get the optimal protection before the flu season is at its peak.
Lastly, do what you can to stay healthy in general. Eat a balanced, healthy diet, make sure you sleep enough, get exercise, and drink lots of water. A healthy immune system is your best defense against any virus or disease.
Secure health insurance with Pacific Prime
It's impossible to predict what the future has in store, which is why you want to make sure your medical needs can be met at any time. Having a comprehensive health insurance plan ensures you can receive quality care without worrying about whether you can afford it.
Whether you're looking for international health insurance, individual health insurance, family health insurance, or anything in between, Pacific Prime is here to help. By comparing health insurance plans from leading insurance providers, we ensure you find the best plan for your needs and budget. Contact us for unbiased advice and a free quote today!