Top health risks for men
It's important to remember that health issues can affect anyone of any gender, ethnicity, age, and socioeconomic background, so everyone should take care of their own health and wellbeing via prevention and early detection/monitoring. But on the occasion of "Movember" this month, whereby people around the world grow mustaches to raise awareness for men's health, this Pacific Prime article will also turn our focus to men and explore some health risks affecting this gender.
Men's sexual health issues
Many people face sexual health issues at some point in their adult lives, which can be an incredibly difficult and distressing experience. For men, these can range from persistent difficulties with erections and ejaculations, to a lack of sexual desire, or even certain types of cancers. It goes without saying that the risk of these health issues goes up with age, and we'll outline some of them below:
Erectile dysfunction (ED)
Defined as "the inability to achieve or maintain an erection that's firm enough for sex", erectile dysfunction (ED) affects about 30 million men in the US each year. While young men under the age of 40 can also suffer from ED, with one study showing that 26% of males in this category were affected, men older than 40 are three times more likely than their younger counterparts to face ED.
Low testosterone
Testosterone is a male sex hormone that regulates sex drive, bone and muscle mass, fat distribution, and strength. Low testosterone or male hypogonadism occurs when the testicles don't produce enough testosterone. One can be born with male hypogonadism or it can develop later in life, due to injury, infection, medication, chemotherapy, alcohol abuse, obesity, and more. Naturally, testosterone levels also decline in men by % per year starting at the age of 30.
Prostate cancer
Prostate cancer is amongst the most common type of cancer in men. According to the American Cancer Society, over 260,000 men will suffer from prostate cancer each year, and over 34,000 will die as a result. Men under 40 rarely are affected, as 60% of all cases occur in men above the age of 64. That being said, prostate cancer that's detected early has the best chance for successful treatment.
Accidents, injuries, and poisoning
Did you know that men are much more likely than women to die as a result of an injury? These injuries include car crashes, firearms, drug overdoses, and others. However, they are often self-inflicted due to risky behavior on behalf of young men. More often than not, this arises out of a youthful illusion of invulnerability and an incompletely developed area of the brain that's responsible for good judgment.
Hypertension
One's blood pressure changes throughout the day based on activities undertaken, and blood pressure that consistently measures above normal is known as high blood pressure or hypertension. This increases the risk of heart disease, heart attack, and stroke. According to the Centers for Disease Control and Prevention (CDC), 51% of men and 40% of women above the age of 20 have hypertension, and the risk for older men is even higher.
Diabetes
As a chronic disease affecting how one's body turns food into energy, there are three main types of diabetes: type 1, type 2, and gestational diabetes (affecting pregnant women only). Around 11% of the US population suffers from diabetes (both diagnosed and undiagnosed cases) and a CDC report from 2020 finds that the prevalence rate of diabetes is higher in men than women. Other risk factors include one's age, weight and obesity, physical activity, genetic factors, and more.
Heart disease
Heart disease is the leading cause of death in the United States. It's also more common in men, who are twice as likely as women to experience a heart attack at some point in their lives. In fact, one study even found a 17% higher risk of death from cardiovascular causes in men when compared to women, who otherwise had the same risk factors like age, smoking habits, obesity, diabetes, and blood pressure.
Get in touch with Pacific Prime today!
Are you ready to take your health and wellbeing into your own hands? It's important to go for health check ups on a regular basis and consult a doctor sooner, rather than later. Having a good health insurance plan, with access to top-tier hospitals and practitioners, will encourage you to do this as you won't have to pay out of pocket for medical fees. If you don't already have health insurance, Pacific Prime can help.
As a global health insurance brokerage, we've got over two decades of experience helping individuals and families from all walks of life find the right health insurance plan for their needs and budget. Our award-winning service doesn't end there as we provide a range of support and assistance throughout clients' insurance journeys, including insurer liaison, hospital recommendation, claims submission, renewal support, and more.
Contact us today to get started!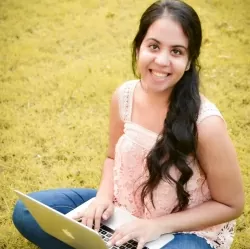 Latest posts by Suphanida Thakral
(see all)