Top 12 Smartphone Travel Apps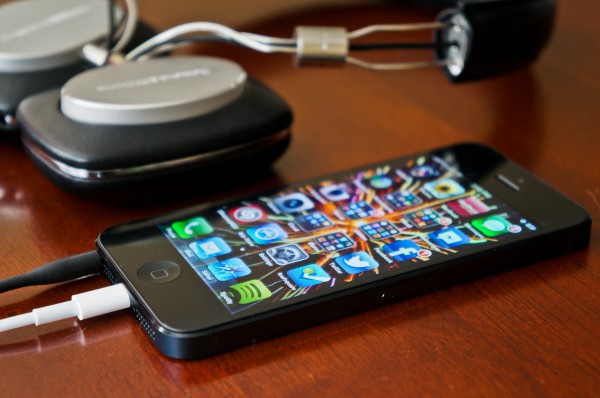 Alongside a suitcase, smartphones are the most important accessory for many travellers. Designed to make everything easier – from planning a trip to finding out the what to do when you are away – there are a huge number of applications available to help take the headache out of travelling. Whether a trip is for business or pleasure, we present some of the best smartphone travel apps available.
Languages
$2.99
Available for iPhone
One of the pitfalls of many translation apps is that they require access to the internet which either necessitates Wi-Fi access or active global data plans. Global roaming can result in huge phone bills, sometimes in the hundreds or even thousands of dollars. What makes Languages one of the best translation apps on the market is that it downloads all the words onto the app in 12 different languages, allowing you to translate words without internet access.
Trip Advisor
FREE
Most seasoned travellers are aware of Trip Advisor, amassing millions of traveller reviews on local hotels, restaurants and attractions. With photos and videos from hundreds of thousands of users, it's one of the best resources for information on any corner of the globe, from Toronto to Timbuktu.
Google Translate
FREE
Whilst it requires an active internet connection, Google Translate is a seriously powerful tool in breaking down language barriers. It features support for text and speech in more than 70 languages, and with the ability to import using text, voice or even photos it is probably the best translation apps you'll find for free anywhere.
TripIt
$0.99
Make rummaging through your inbox for flight and accommodation information a thing of the past with TripIt. Awarded the best Travel Mobile App at the 2011 Webby Awards, TripIt allows you to organize your trip and have all of your itinerary details in one place. Users can access the information on or offline from their smartphone or online at tripit.com. Premium versions the app also provide users with real time information about delayed or cancelled flights and allow sharing with other users so friends and loved ones can keep track of your movements.
Skyscanner
FREE
Already used by 20 million people across the globe, Skyscanner allows for comparison of flights from 1,000 airlines to find the best deal. Simply input your location and destination and Skyscanner trawls the internet to find the best deal. Available in 28 languages, Skyscanner is completely independent and is the best way to find the cheapest flights.
Viber
FREE
Say goodbye to exorbitant long distance calling charges with Viber. Operating over 3G or Wi-Fi, Viber allows users to connect with friends and family anywhere in the world for free (when using 3G, roaming charges may apply). Not just for voice calls, you can send text messages, photos and video messages without paying a cent.
XE Currency
FREE
With international currencies fluctuating on a daily basis, it's important to know how your precious holiday funds are holding up. Forget about all the other paid currency applications, XE provides a powerful free conversion tool to compare any currencies on earth. With up-to-the-minute exchange rates, historical charts, storage of last updated rates for offline use and the ability to monitor multiple currencies, it's by far the best free currency app for your iPhone.
Packing Pro
$1.99
Available for  IOS
There is a science to packing appropriately for a trip and for those that haven't quite perfected it, Packing Pro is a genuine lifesaver. Simply input a destination, how long you'll be going for and who with and it will spit out a suggested list of the essentials for your trip from your passport right down to suggested clothes and toiletries.
Trip Journal
$2.99 / $3.99
Trip Journal is the ultimate application to track, record and document your travels, ready for you to blindside friends and family with an impromptu slideshow when you return. It uses geo tagging to track your location as you travel and provides a powerful tool for integrating maps, journal entries and visual media into a single destination.
ICE: In Case of Emergency
$3.99
It's an unfortunate reality but accidents can and do occur, even on holidays. This potentially life saving application allows first responders to get important information from your phone such as any allergies, medication, insurance information and previous medical history as well as details for your doctor and next of kin. For around the price of a cup of coffee, it's an important step in making sure you stay safe on your travels.
Kayak
FREE
Available for IOS and Android
Probably the most comprehensive travel app available on the market, Kayak allows users to search for flights, hotel, cruise and car rental deals all across the globe. A range of powerful features such as the ability to search for hotels based on price, location and star rating as well as price alerts when flights reach a certain price has made Kayak a favourite for travellers.
AirBnB
FREE
In this increasingly interconnected world there are far more accommodation options than just hotels and hostels. AirBnB links together property owners and travellers to provide unique and affordable options. Whether you need a treehouse for a night, an igloo for a week or a castle for a month, with more than 34,000 properties in 192 countries, AirBnB has you covered.