Tips for a romantic and healthy Valentine's Day
While Valentine's Day is meant to be a romantic and love-filled time, these days the occasion has become known for indulging in not just your partner, but a whole lot of sweets as well. Weeks before the holiday, stores stock heart-shaped chocolates and special candies, bakeries prepare intricate cakes, cookies, and cupcakes, and restaurants advertise their decadent Valentine's Day menu and drinks list.
We might enjoy receiving these sweet treats and having them fill our homes and offices, especially when they're from our loved ones, but the downside is the amount of sugar and less than ideal ingredients – which are not only harmful to our bodies but our minds as well. Fortunately, being aware of what you put into your body and making smarter choices can help. In this Pacific Prime article, we offer tips to keep this Valentine's Day as romantic and healthy as possible.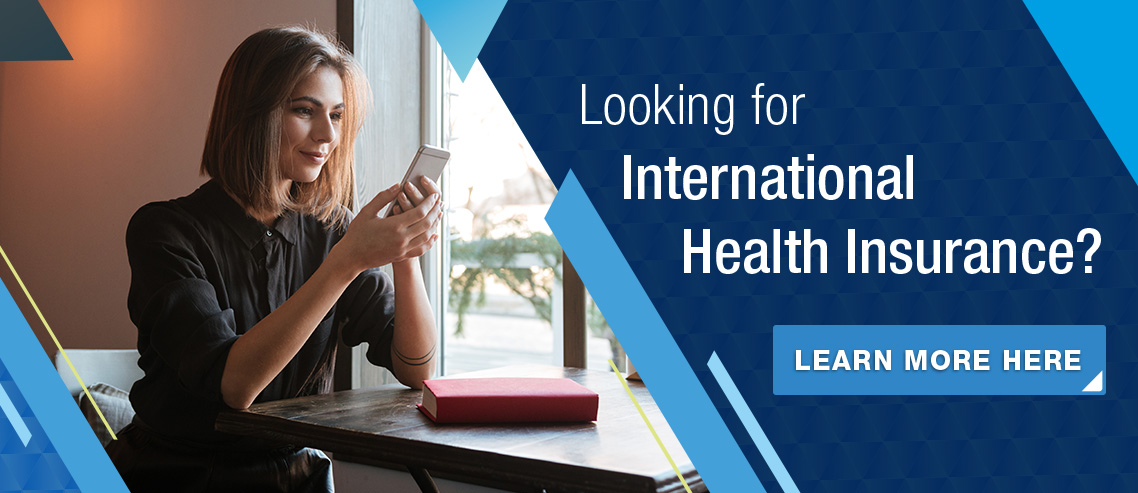 Romance in the kitchen
If you've ever had someone you're interested in cook a meal for you, you already know how romantic that can be. It takes time and effort to prepare a meal for another person, much more so than going to a restaurant or ordering delivery. Additionally, many people head out to eat a nice dinner at a restaurant since Valentine's Day is only for a day. You can avoid going to crowded places and cook up a healthy meal for a romantic twist.
Cooking at home also gives you complete control over what goes into your food, making it easier to make healthy food choices. You can cook up a tried-and-true favorite or try out a new recipe together. Set the table with candles, turn on some music, and sip on a glass of wine for heart-healthy antioxidants and an all-around romantic setting.
Use red ingredients
Stick with the Valentine's Day theme by incorporating red ingredients into your cooking. Beetroots and tomatoes are an easy ingredient to incorporate into a variety of dishes, and their deep red color means they're not only beautiful to look at but are packed with antioxidants as well. You can cut heart-shaped beet blocks and diced tomatoes to garnish your salad with or throw in some shredded beets to your waffle or pancake mix.
Stay away from boxes or assortments
It's a good idea to let your partner know that you wouldn't like any chocolates, candies, or sweets in general. Inform them that your health goals are important to you throughout the year, even on occasions such as Valentine's Day. If you're concerned they won't know what to get you instead, you can give hints about other gifts you'd be happy to receive.
Enjoy healthy treats
Similar to preparing your own dinner, you can also make your own healthy treats to get some extra sweetness without sacrificing your health. Making your own desserts or sweet snacks allows you to control how much of what goes into it and achieve a balance that you are happy with. For instance, you can coat fresh strawberries in a dark chocolate sauce. Unlike the store-bought version, making this at home allows you to use high-quality cacao powder and natural, unrefined sugar instead. Sweet potatoes are another naturally sweet ingredient that makes for a healthy yet satisfying snack.
Love baked goods? You can still enjoy them but with healthy substitutes. You can reduce the amount of butter or oil in the recipe and use mashed up fruits such as bananas instead. Thanks to the internet, it is easy to find healthy substitutes for many ingredients these days.
Sip on some cacao
Just because you're staying away from store-bought chocolates doesn't mean you can't indulge in the richness of cacao. Higher in protein, magnesium, fiber, and iron than its cocoa counterpart, cacao powder or paste can be used to make a delicious, velvety drink. You can also add a pinch of salt, cinnamon, or cayenne pepper to play with the flavors, or add a cinnamon stick to your cup to enjoy the boost in the flavor and additional health benefits like reduced cholesterol levels. You can also use unsweetened cocoa powder if cacao is not available.
Get sweaty
What better way to bond with your special someone than trying out an activity together, especially one that gets your heart rate up. There are so many activities you can try, including learning how to dance (especially partner dances like sala or bachata) and riding your bicycle along a scenic trail. Hiking is a great option that combines health and romance since you can bring a basket of healthy treats and set up a picnic wherever your heart desires. At the end of the day, any activity that you can do with your partner on Valentine's Day is bound to make the day that much more special.
Remember it's all about balance
Now, if Valentine's Day is your most-loved celebration and the sweets in the stores are your favorites, by all means, embrace the joyous occasion. Overall health is achievable through balance, so know when to indulge and make healthier choices that support those times. Remember to eat healthily the majority of the time and get your exercise in to be able to wholeheartedly enjoy less-than-healthy moments without any regrets.
Take care of your health with health insurance
Make sure your health is taken care of anytime, anywhere by securing international health insurance that offers worldwide cover. Whether you're looking for short term health insurance and travel insurance, family insurance, or anything in between, Pacific Prime is happy to help.
As a woman's greatest capital is her health, check out these quick tips for taking care of your or your partner's health.
Aside from offering expert advice, we can also compare health insurance plans to ensure you get the best one for your needs and budget. Contact us for impartial advice or a free quote today.