The Complete Guide to Flexible Benefits
Student loan benefits for baby boomers? Retirement planning for gen Z'ers? Parental leave for the millennial that's decided never to have kids?
These are the dilemmas that many employers are now facing. Given the rise of a multi-generational workforce and increasing diversity in the workplace, it seems almost impossible to please everybody with standard, one-size-fits-all employee benefits – unless, of course, we turn towards the newest trend in the sector, flexible or flex benefits.
As a global health insurance brokerage and employee benefits specialist, Pacific Prime is on top of employee benefits trends, and has shaped our technological offerings to be able to deliver flex benefits solutions.
One notable way we've done so is by acquiring insurtech CXA's brokerage arms in Hong Kong and Singapore, which enabled us to incorporate their industry-leading, integrated flex and wellness platform and flex wallet.
Incidentally, this move also made us the third largest employee benefits broker in the two city-states.
Join us in this article as we explain all there is to know about flex benefits, featuring insights from Aya Alimkulova, our Corporate Manager based in the Singapore office:
What are Flex Benefits?
Instead of offering all employees the same benefits via "traditional benefits", which may or may not align with their needs and wants, flex benefits allow employers to offer a variety of benefit options for employees to create a customized benefits plan.
As everyone is different, it's no surprise that the element of choice and flexibility is highly valued, and flex benefits have risen in popularity.
Think of flex benefits like pick & mix. As the chart below shows, employees get core benefits and flex dollars, which they can use on the benefits they prefer.
Essentially, flex benefits are provided on a spectrum – one that increases in flexibility and complexity.
In Mini Flex Programs, besides the core benefits, employees get an off-the-shelf e-wallet and flex spending account to be spent on a pre-fixed set of options defined by the employer.
In Full Flex Programs, employees can get a better e-wallet, and also the option to buy-up/sell-down their core benefits.
Flex benefits can allow employers to share the cost of employee benefits with employees. In cases where employees want to enhance their benefits, they can do so by contributing to the cost. This cost-sharing mechanism helps employers lower their expenses, and helps employees subsidize their chosen benefits. What's more, this encourages employees to take control over their health.
Based on the above reasons, it's no wonder that Neil Raymond, Founder and CEO of Pacific Prime, said:
"I strongly believe flex is the future of employee benefits."
Read more: Check out Neil's article on LinkedIn, where he reflected on the future of flex benefits.
Why are Employees Attracted to Flex Benefits?
Employees are increasingly attracted to flex benefits because they can buy-up/sell-down core benefits to have a selection that they truly need and want, and that is compatible with their lifestyle.
Let's take a look at an example raised by Aya:
"For example, fresh graduate employees may not need such a high group term life coverage, so they can reduce the plan and use the cash generated from the downgrading for something that's more meaningful to them – say, gym memberships. On the other hand, employees with families or those nearing retirement might want to upgrade their plan to increase group term life coverage and enhance their hospitalization coverage".
Further reading: 5 ways to manage a multigenerational workforce
Why do employers offer flex benefits?
The advantages of using a flex benefits program for employers are two-fold: firstly, they get direct benefits from doing so and, secondly, they get indirect benefits from the fact that employees are happy with it.
What are the direct advantages of using a flex benefits program for employers?
By offering flex benefits using a flex platform, there is no guesswork needed. Employers can easily and conveniently offer benefits that all of their employees would appreciate.
The platform also gives employers a better insight into the cost and, thereby, a better way to manage those costs. The automation that comes from a flex platform also saves employers time, money, and stress in the long run.
What's more, employers will be able to harmonize their benefits across business entities/units by retaining their benefits structure while varying the amount of flex spending credits.
What are the indirect advantages of using a flex benefits program for employers?
For employees, having their needs and wants addressed via flex benefits will make them happier and increase their loyalty towards the company.
They'll also be encouraged to take control of their health, leading to them feeling healthier and working better.
Being able to use flex platforms to make real-time changes to their benefits selection will also enhance their employee experience (by reflecting the expectation of technology they bring into the workplace, especially for the younger, tech-savvy generation) and drive employee engagement – all to the advantage of employers.
The bottom line
All in all, flex benefits can be measurable benefits. They can boost motivation and productivity for employees, and thus raise value-driven outcomes and return on investment (ROI) for the employer.
To top it off, employers will also make a name for themselves as the 'employer of choice', enabling them to attract and retain the best candidates, and also save on high turnover costs.
In the post-pandemic world, a robust recruitment strategy is necessary for employers to stay ahead of the curve.
How is the flex benefits landscape in Asia?
Asia's flex benefits landscape is diverse, encompassing mature, developing, and immature flex markets.
Although Singapore, Hong Kong, and Malaysia are the most mature flex markets in the region, Pacific Prime CXA can also help clients offer flex benefits in other countries as well, as our offerings aren't just restricted to the above three locations.
Mature flex markets
Mature flex markets include Singapore, Hong Kong, and Malaysia. In these countries, insurers and medical providers tend to have deep experience and expertise of flex benefits – in terms of designing and pricing the solutions, as well as offering technology and administering those programs.
Developing flex markets
Developing flex markets include China, Indonesia, Philippines, and Thailand. Although there have been some flex plans already in place for many years, there is growing interest from employers to offer flex benefits, and a growing number of vendors offering flex consulting and administration services.
Immature flex markets
Immature flex markets include India, Japan, and South Korea. While India has seen interest in flex, insurers tend to be relatively unfamiliar with flex and there are a limited number of flex plans in place. Japan and South Korea are likewise markets with limited flex experience or expertise – in fact, some insurers aren't keen to support flex due to 'anti-selection'.
As Aya explains, "anti-selection occurs when insurance programs are offered to a pool of people (such as employees) – but only the healthy ones will downgrade the plan, while the unhealthy ones will upgrade the plan, leading to a pool of uneven individuals with different health statuses."
Employee Medical Insurance: Why It Matters
Employee medical insurance is an important aspect of any company's benefits package. It not only helps attract and retain employees, but it also helps ensure that employees have access to the medical care they need.
Pacific Prime's blog post on why employee medical insurance matters explores the benefits of this type of insurance for both employers and employees. From reducing absenteeism to boosting employee morale, the benefits of employee medical insurance are numerous.
How Can Family-Friendly Policies Benefit Your Company?
Family-friendly policies are policies that are designed to help employees balance work and family responsibilities. Pacific Prime's blog post on how family-friendly policies can benefit your company discusses the advantages of these policies, including increasing employee retention, improving employee morale, and enhancing your reputation as an employer of choice.
How to Plan for Maternity Leave as an Employer
Maternity leave is an important benefit for female employees who are expecting a child. Pacific Prime's blog post on how to plan for maternity leave as an employer provides valuable tips for employers, including understanding legal obligations, developing a maternity leave policy, and providing support for employees during this important time.
Outsourcing Employee Benefits Management
Managing employee benefits can be a challenging task for employers. Pacific Prime's blog post on outsourcing employee benefits management explores the advantages of outsourcing this task to a third-party provider. This can include reducing administrative burdens, ensuring compliance with regulations, and providing employees with better access to benefits information.
Top Non-Monetary Benefits for Employees
Employee benefits are not just limited to monetary compensation. Pacific Prime's blog post on top non-monetary benefits for employees highlights a range of benefits that can help attract and retain employees. These benefits can include flexible working arrangements, professional development opportunities, and more.
Layoff Insurance: What You Need to Know
Layoffs can be a difficult time for both employers and employees. Pacific Prime's blog post on layoff insurance explains how this type of insurance can provide employees with financial protection in the event of a layoff. This can include benefits such as a lump sum payment or ongoing income support.
4 Ways to Deal with Layoff Anxiety
Layoff anxiety can be a significant concern for employees facing the possibility of job loss. Pacific Prime's blog post on 4 ways to deal with layoff anxiety provides helpful tips for employees dealing with this type of anxiety. These tips can include seeking support, staying focused on the present, and exploring new opportunities.
What are the main challenges to implementing flex benefits?
Flex benefits clearly have numerous advantages for both the employee and employer, but this doesn't mean that they're free from challenges. The main one is the high financial costs (especially the on-going administration costs) for running such programs, and administrative complexities and workload. That being said, the majority of these complexities can be overcome if using the right flex benefits technology.
Tip: Employers must be careful when designing a plan and they must also understand the local regulation.
In mature and developing flex markets, there's also the added burden of having to communicate to employees how flex works and how to make appropriate decisions during annual selection of benefits, so that they can make the most of the program. In immature flex markets, there's of course a lack of infrastructure support from local insurers, consultants, and administrators – all of which acts as a barrier to employers implementing a flex benefits program.
What are the tips for implementing a flex benefits program?
Are you thinking of implementing a flex benefits program for your company? If so, you may be wondering: "How are flex benefits implemented?" As mentioned above, this can be done using a flex benefits platform. But there's so much more to flex benefits. No matter which industry you're in or what the specifics of your organization are, here are 5 top tips to reflect on before you implement a flex benefits program.
1. Define your company objective and reflect on flex benefit impact
It's never a good idea to jump straight into something new without properly defining your company goals and objectives. You need to be clear on what you want to achieve, and how flex benefits will help you. These goals and objectives could be to help improve employee satisfaction, attract new talent, etc. Moreover, you should reflect on how a flex benefit program will impact your company and the tax benefits (if any) it may offer your employees.
2. Figure out what flex benefits to offer and adapt your offerings
With so much to potentially choose from, it's a good idea to know what your employees want. Start by analyzing your competitors and the benefits they offer. Additionally, you can also survey your employees to see which benefits are core ones, and which ones are less important. Understanding your workforce, and their employee benefit and wellbeing needs, will enable you to adapt your offerings.
3. Know how to choose the right flex platform
Flex benefits platforms can be a tricky one. Therefore, you need to be clear on exactly what you want the tech to deliver. Efficiency gains and reduced admin for HR? Better communication hub for benefits? Or a quick and easy way for employees to see what you offer? More often than not, it will be all of the above. Make sure you do your research and compare what's on the market, and communicate your needs to your chosen provider.
4. Create a communication plan
The backbone of any successful flex benefit program is a good communication strategy. Employers should ascertain how, why, and when they're going to communicate their flex benefit program, and exactly what they want to convey. Employers should also make sure that the communication method is tailored to the employee's preferred method, and ensure that staff are aware of the benefits available to them. Using an established specialist such as Pacific Prime CXA can help organizations curate the most suitable communication strategy.
5. Review flex benefits offerings on a regular basis
For the flex benefit program to continue working optimally, employers also need to make sure that they review and evaluate the program on a regular basis to see if it's meeting their employees' needs. Find out if employees are satisfied with the program and/or whether there are any new benefits or functions they would appreciate to keep your offering relevant and effective.
How does Pacific Prime CXA's technology work?
As we've established thus far, technology is integral to a successful flex benefits program. Pacific Prime CXA's technology includes our integrated flex and wellness platform and flex wallet, which are designed to make the whole administration of flex benefits very smooth and easy, and help employees remain in control of their health and adopt healthy habits. We also have a mobile app, with exclusive features like allowing employees to access their e-medical cards and locating clinics near them.
Here are some of the features our platform offers employees:
Easily select benefits that match your employees' needs
Enrollment for benefits are usually confusing and complicated, but this platform takes the hassle out of it. Employees can easily select which benefits they require and which they don't, and see the summary of their flex spending account.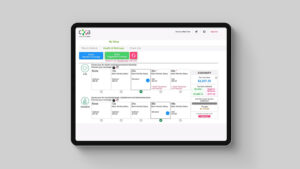 Enhance benefits by shopping for items
There's also an e-shop where employees can buy additional health and wellness products using their flex spending account. What's more, employees can also link their personal credit card to the e-shop and buy a range of products.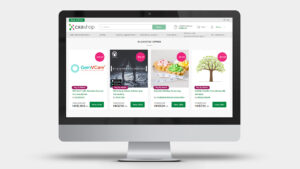 Take charge of one's health and wellbeing
Employees can also do an online lifestyle assessment, upload their health screening results (onsite health screening can also be conducted), and get personalized insights about their health risks, suggestions on how to be healthier, and more!
Say no to bureaucratic claims processes
Rather than deal with paperwork and/or email back and forth, the platform allows employees to submit claims and evidence directly, as well as see their claims status. In addition to this, employees can also see their entire claims history for each year.
Get in touch with Pacific Prime for a free consultation and demo of our technology today!
Here at Pacific Prime, we keep up to date with the latest employee benefits developments and trends, including flex benefits and tech tools for HR, and create a number of resources for employers. Like the sound of what you've read? To delve further into the world of employee benefits, you can also check out our Global Employee Benefits Trends Report 2020 or one of our employer-focused blog posts.
Looking to implement an industry-leading flex benefits program or simply want to explore our employee benefits solutions? For a free, personalized consultation and a demo of our technology, you're more than welcome to get in touch with our corporate team. Together, we'll determine your organization's needs and budgetary requirements, as well explore how our solutions and services can help. Arrange a consultation with us today!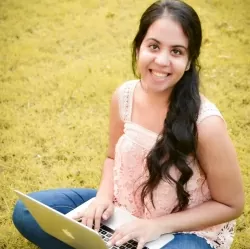 Latest posts by Suphanida Thakral
(see all)