How organizations can link recognition and motivation with their employer brand
Organizations are beginning to be defined by the way they work on the inside instead of just how they look on the outside. There has been a significant shift concerning employer brand over the last decade, however, the focus has generally been misdirected. While it used to be enough to have a strong employer brand, these days, service-oriented organizations must recognize that their employees are the brand.
Whether potential customers or prospective employees, modern-day transparency allows people to take a deeper look into culture and values than previously possible. Therefore, it is in an employer's best interest to ensure the employer brand is more than just superficial, and recognition might be the way to do just that.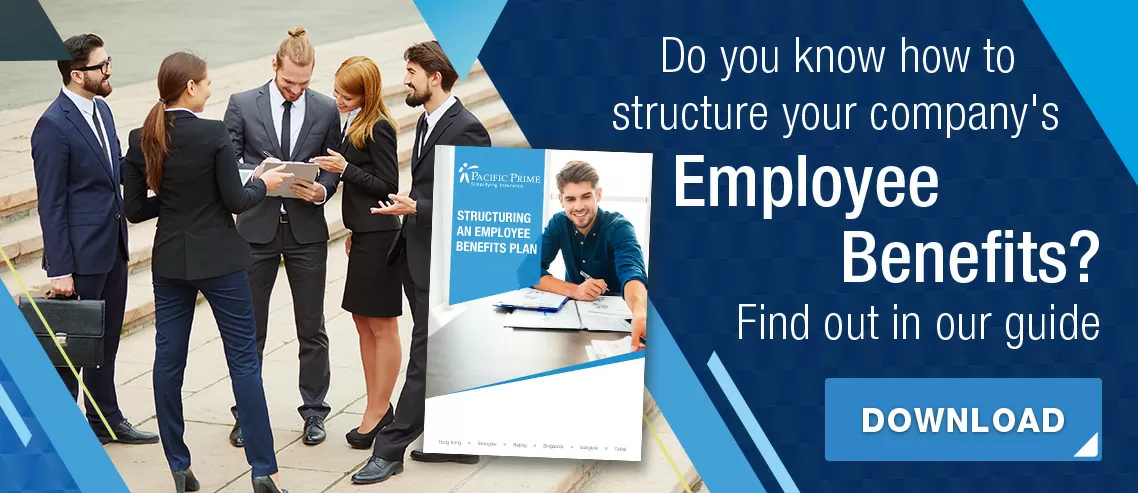 Positive influence
There is more to incorporating employer brand into the employee experience than simply staying away from negative press. Ultimately, employers should market to their employees as though they are their customers. Recognition provides a platform for employees to maintain their values and gives people a chance to embrace and celebrate them. In addition, making sure that internal culture fits with the image that is being put out prevents new recruits from becoming disappointed and harming the bottom line as a result.
People tend to stay at their jobs if they match the role and culture, and accurately communicating those elements during the entire process helps ensure a good match. To top it off, employees who feel like they fit in are more likely to motivate themselves to be more productive.
Creating a strategy
While it is not possible for all organizations to start anew, they can work on their existing values and systems. A good starting point is to ask the question, "Is what we are selling externally aligned with what we are selling internally?" If the answer is no, then there is a chance for disconnection. You have to take a good look at the gap and find a way to close it.
Employers should also think about which recognition strategies match their chosen brand. For instance, an organization that aims to recognize daily actions along with long-term successes can apply a system of instant monetary prizes, non-financial peer-to-peer praise, and larger quarterly prizes.
Tailored benefits
With many products and providers available, recognition programs are quite easy to incorporate. But, to reach the best outcome, organizations should keep products on the shelf. Using imaginative, bespoke rewards ensures the perks suit the employer brand. An organization that emphasizes sustainability, for instance, can offer environmentally friendly prizes.
Peer-to-peer praise
Even so, there are some go-to's that can apply to most organizations, such as peer-to-peer praise. Other colleagues can see much more than managers, including moments that would otherwise go unrecognized. What's more, it feels just as good to give recognition as it does to receive it.
Shared and public success
Another universal factor is the value of shared and public success. Using a noticeboard in an office or an online social feed can create shared values and offer examples of behaviors to take after.
Check out these quick tips on designing the perfect employee benefits plan.
Employer-focused delivery methods
When it comes to recognition, the delivery method can have as much value as the prize being won. For instance, holding a monthly award ceremony might not be necessary for a culture that celebrates day-to-day successes. Since there isn't only one way to offer an individual care service, several delivery methods are being executed, with little guidance when it comes to the type of behavior that should be acknowledged.
Recognition and rewards
Organizations can provide peer-to-peer and top-down instant recognition and rewards, ranging from an acknowledgment card from a colleague to prize money from a manager. What it all comes down to is creating moments that matter to the employees. The more the moments stand out, and the greater the sense of success or achievement, the better.
Behavioral change
Recognition strategies intend to produce positive behavioral change, however, the result can be the opposite. To prevent this from happening, organizations should reward more than just success. One way of doing this is by recognizing 'learning moments', such as when a salesperson doesn't close a deal even though they spent a lot of time trying to get it. Moments like this are the ideal time to acknowledge all the things that a person did right.
While sales targets remain part of the equation, there must be a sense of brand throughout to be successful. Most importantly, sales teams must be thinking about the values that the company lives by because that is what people buy into. They will see that the company is genuine and is not just interested in the hard sell.
Comprehensive approach
A recognition program is a priceless way of making sure that behaviors and reward systems line up with the employer brand. In order to be effective, the program should be integrated with a comprehensive commitment to the organization's values and reflected throughout the employee journey from application to promotion. This will make the brand more powerful as a result. When an organization thinks about building towards employee support, what occurs internally has an outward effect. That means there are many opportunities for a brand story to be told in either a positive or negative way.
For example, group health insurance benefits can motivate employees and have a positive impact on a brand story since it is an important tool that employers use to show their employees they care. This, in turn, leads to a positive employer brand – a company that offers superior employee benefit solutions featuring international health insurance coverage.
Choosing the right corporate health insurance can be overwhelming. With all the options available, it can be beneficial to speak to a trusted employee benefits broker like Pacific Prime to ensure that you are aware of the different employee benefit options and help you make an informed decision. Contact us to speak with our experienced advisors to get the cover you need.