Pacific Prime's updated Privacy Policy
On May 25th the European Union's data privacy law will become enforceable. Due to the wide-reaching nature of this law, and increased awareness and importance of data privacy around the world, we have updated our Privacy Policy. In this article we will take a look at the new EU regulation, the changes to our policy, and answer some of the most frequently asked questions around these changes.
Looking at the EU's data privacy law
If you think back to the emails you have received over the past few months you will probably remember coming across more than a few about privacy policy changes, updates, or introductions. It's not a coincidence that almost every major company in the world is updating their policies, instead it is due primarily to the fact that on May 25th the EU's General Data Protection Regulation (GDPR) becomes enforceable.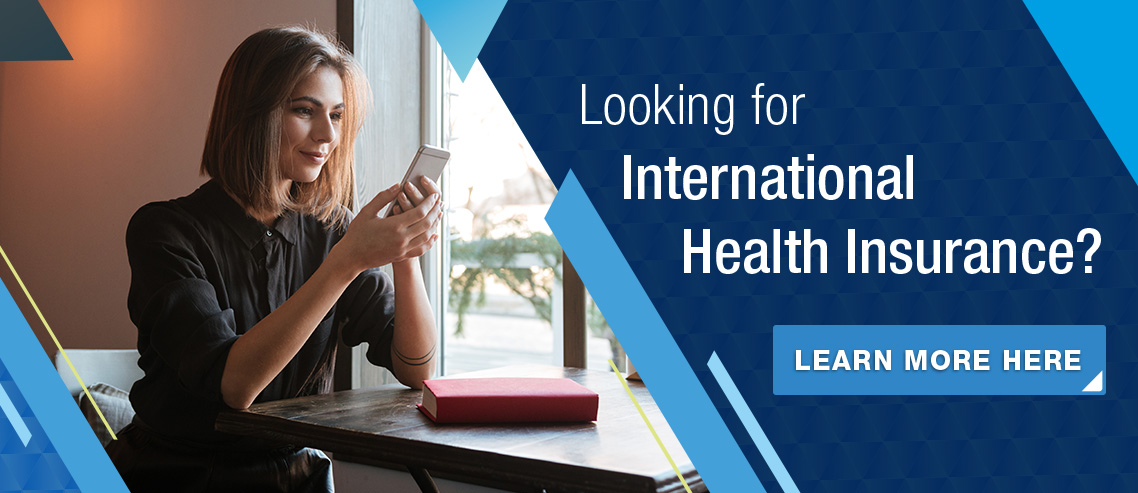 The GDPR, if you haven't heard of it, is the EU's latest regulation on data and privacy. The main aspect of this law is that it gives people the right to view, modify, and request deletion of their personal data. In short, it gives people more control over their personal data while also requiring companies to implement less ambiguous privacy policies and stronger data privacy systems.
A key component of this law is that unlike privacy policies in other countries, the GDPR applies to all citizens and residents of the EU, regardless of their location. It also applies to all companies (foreign and domestic) that collect, track, and utilize data of those from the EU.
This is incredibly far reaching because it affects many companies who don't even have operations in the EU but do sell to, or work with residents or citizens. For example, if a company has operations in Hong Kong but has European customers who live in the city, they are now required to be compliant with GDPR regulations.
Why update the Privacy Policy?
As a global insurance broker, we offer a variety of products to people from all over the world, one of the most popular being international private medical insurance (IPMI). These products are designed to cover health care anywhere in the world, which makes them popular with expats and companies alike.
Due to their international nature and the large number of expats we work with, we have many clients from the EU. This means we are required to ensure that our data collection and privacy methods are compliant.
In order to show that we are indeed compliant with not only the GDPR but also local privacy laws where our offices are located, we have updated our Privacy Policy (view it here). Please note that this change is effective as of May 18, 2018 for all existing and new clients.
What does the new privacy policy cover?   
Our new Privacy Policy has been expanded and clarified in a way that shows our compliance with GDPR and local laws while also better explaining how and why we collect personal data, what we do with this data, and the rights you have.
To explain this, we have broken our policy down into the following sections:
Our stance on data collection, processing, and protection

What data we collect

Who collects the data

How data is collected

Consent and data

Why we collect data

How we use the data collected

When we share data

How you can view, edit, or delete your data

How we utilize cookies
The sections above all contain a fairly large amount of information to take in and process. To summarize: Pacific Prime only collects data that is contractually necessary – in order for an insurer to offer and underwrite a plan they require specific data. As a broker, we are required to collect this data if you purchase a plan from us – or for marketing purposes.
Data collected by us is never sold to third parties and we will only provide third parties the data they require. For example, if you already have a plan through Pacific Prime and are looking to secure another one, we will only provide/request the necessary data. We never ask for data that is not necessary.
For those who have provided personal data to Pacific Prime you have a number of rights. You can request to view your personal data, edit it, or even for us to delete it at any time by following the instructions in our Privacy Policy.
Be aware however, that if you are in the process of applying for insurance and request that we delete your data we might not be able to complete the process or there may be delays and complications with the process.
Is Pacific Prime GDPR compliant?
We have taken every step possible to ensure that the data collection, processing, and storage operations we have implemented are compliant with the GDPR and any relevant local privacy policies where we have offices.
I am not from the EU, does this law apply to me?
No, if you are not a resident or citizen of the EU the GDPR does not apply to you. That said, our Privacy Policy is for each and every one of our clients or website users. You have the same rights as those who fall under the GDPR and we will honor these.
Do I need to provide Pacific Prime with any extra private data?
We have actually been following the general data collection principles set out by the GDPR for a number of years now – namely, we only collect personal data that is contractually necessary. This means that if you have already provided data to us, there is nothing else you need to provide at this time.
If you are not a client or are a new website user, we will only request data that is required to start the insurance application process.
If you have any questions about our new Privacy Policy or health insurance in general, please do contact us today.