Marking International Universal Health Coverage Day 2020
As we're approaching 12th December, you may come across plenty of images with health-related hashtags on social media, as well as other similar themed campaigns and activities locally. If you're not already familiar with International Universal Health Coverage Day, this Pacific Prime article will explain what the day is all about and the ways you can get involved!
Also, check out our video below to get a quick sense of what an international health insurance plan for expats entails.
What is International Universal Health Coverage Day?
The United Nations General Assembly endorsed a resolution on 12th December 2012, urging countries to progress towards universal health coverage, as this is a priority for international development. In other words, this is the idea that everyone, everywhere should be able to access quality and affordable healthcare.
To achieve universal health coverage, this would require countries to have:
Efficiently-run healthcare sectors
An adequate system of funding for health services
Well-trained and a sufficient capacity of healthcare workers
Supply of essential medicines and technologies
Unfortunately, millions of people are still unable to access the healthcare they need, leading to the day being marked on (and annually since) 12th December 2014, which has raised awareness for the cause. Following this, the UN proclaimed on 12th December 2017 that the day will be officially known as International Universal Health Coverage Day.
The impact of COVID-19 on healthcare systems
With the unprecedented COVID-19 pandemic, International Universal Health Coverage Day 2020 is more significant than ever. As we're witnessing the failures in healthcare systems to offer adequate protection, especially to the poor and vulnerable, it's vital that we invest in robust and resilient healthcare systems that protect everyone.
What should you do to mark International Universal Health Coverage Day?
When it comes to marking International Universal Health Coverage Day, you can be as creative as you'd like, either joining existing campaigns or even creating your own! With that said, you're strongly urged to take into account the COVID-19 situation in your area and plan activities around that to safeguard public health.
Here are three ways you can get involved:
1. Get acquainted with universal health coverage around the world
Before you can take action to raise awareness for universal health coverage, it's important to understand the state of universal health coverage around the world. By reading the report and viewing the country dashboard, you'll get an insight into where we are and where we need to get to in terms of achieving our goals.
2. Join the #ProtectEveryone Virtual Rally
One of the easiest ways you can raise awareness is to use social media in the lead up to and on 12th December 2020. Use one of the templates provided and post it online using the #HealthForAll, #UHCDay, and #ProtectEveryone hashtags. Alternatively, you can also make your own virtual rally sign and take a picture or short video of you holding it.
Note: Following social distance and hygiene measures, you can also consider moving the activism and rally offline.
3. Call on local and regional policymakers to prioritize universal health coverage
As individuals, we sometimes forget that we have the power and responsibility to hold local and regional policymakers accountable by making clear what matters to us. You can tweet them using these sample messages or write open letters asking them to prioritize universal health coverage. What's more, you can actively decide to vote based on healthcare policies in the next election.
Looking for health insurance? Get in touch with Pacific Prime.
While it's crucial that governments prioritize universal healthcare coverage, the reality is that many public healthcare systems are underfunded and overutilized, leading to long wait times for all. If you'd like to access private healthcare without out-of-pocket expenses, especially if you move around quite a bit, you can secure a health insurance plan via Pacific Prime.
As a global health insurance broker, with over two decades of experience, we can help you understand healthcare systems in any country in the world and advise you on health insurance matters. Our friendly and knowledgeable insurance consultants will help compare health insurance plans for you, recommending the best-value one for your needs and budgets.
Whether you opt for an international health insurance plan or any other health insurance plan through us, you can be sure to receive world-class, value-added services completely free of charge versus going directly to the insurer. This includes hospital information, administration assistance, insurance liaison, claims support, and a lot more!
Contact us today to get started!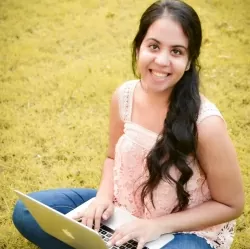 Latest posts by Suphanida Thakral
(see all)