Male expats report concerns over their health
Moving abroad and starting a new life is no doubt a thrilling experience. Sustaining an injury or getting ill in an unfamiliar country, however, can be incredibly daunting.
Concerns over a country's local healthcare system is no doubt understandable, especially when healthcare is one of the most important things to consider when moving abroad. According to a recent survey by AXA Global Healthcare, 84% of male expats have needed to seek medical help while living overseas.
Today's Pacific Prime article discusses the most prominent expatriate male healthcare concerns, as well as looks at the top questions expats should ask about healthcare and health insurance.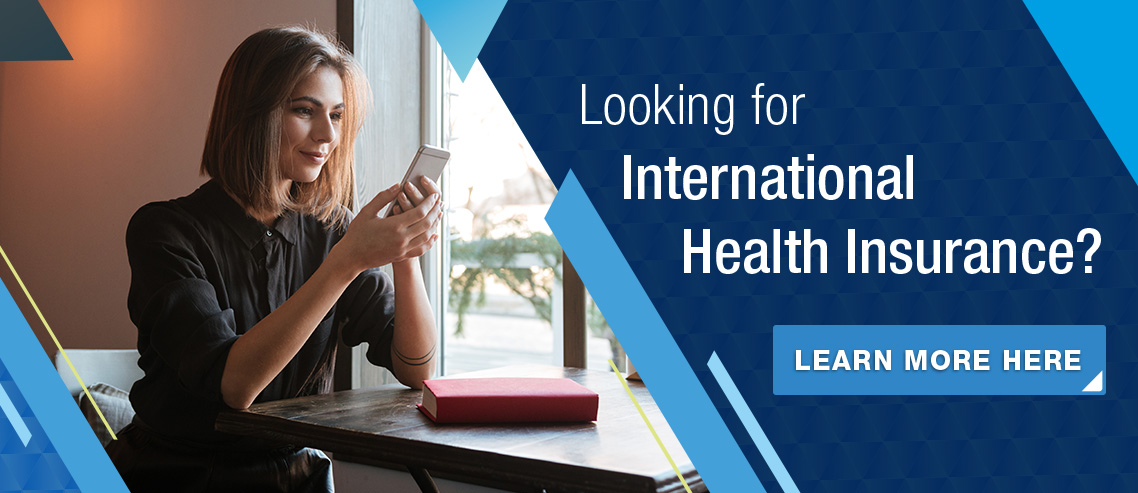 Male expats express concerns over local healthcare
Relying on the local healthcare system of the country you're moving to can be somewhat of a mixed bag. Certain expatriates may find themselves eligible to free, state-funded cover (such as the UK's NHS), whereas expats living in other countries may find themselves ineligible to access public hospital facilities. Finally, locations like Dubai and Abu Dhabi require all residents – including expats – to hold mandatory health insurance.
Due to the vast differences in local healthcare systems across the globe, as well as rising medical and health insurance inflation rates that show no sign of abating, healthcare for expats is sometimes regarded as a bit of a controversial topic.
AXA Global Healthcare's survey results
Interestingly, the aforementioned survey by AXA Global Healthcare further illuminated the myriad of concerns male expats – in particular – have over the quality of local facilities, especially when compared with the high cost. For instance, 72% of male expats stated they have concerns about the standard of healthcare in their host country, and 65% would rather book a flight back home for treatment than receive medical care abroad.
When asked about specific healthcare concerns, 26% of male expatriates had qualms about the standard of care overseas vis-a-vis their home country, while another 26% had concerns over the cost of care, 18% were worried about the healthcare facilities, and 15% simply did not wish to be away from their family members while ill. Another 15% expressed concerns over being able to pay for treatment upfront, while 12% of expat males were not comfortable arranging their own treatment in a country where they did not speak the local language very well, or at all.
Thorough research is key to peace of mind
The survey results indicate that while there are various different concerns expressed by male expatriates, one thing remains clear: doing thorough research on your destination country's healthcare and health insurance systems will help alleviate some of these concerns so that you can better enjoy life with peace of mind. So, without further ado, the following sections present the top questions to ask about healthcare and health insurance for expats living abroad.
10 questions to ask about healthcare and health insurance when moving abroad
As exciting as it can be to start a new life, we're often not aware of what questions to ask until we encounter an unforeseen mishap. To help, we've compiled below a list of the top questions to ask about healthcare and health insurance:
5 questions to ask about healthcare
Is local healthcare enough? Local healthcare systems differ significantly, so the answer to this question really depends on the kind of system the government provides. For example, expats working in France can apply for the French national health insurance scheme – Couverture Maladie Universelle – which covers around 80% of medical costs.
Do I qualify for any reciprocal healthcare agreements? Some countries share reciprocal healthcare arrangements with other countries. For example, Australia has reciprocal healthcare arrangements with the UK, Sweden, Norway, Malta, Italy, Belgium, the Republic of Ireland, the Netherlands, Finland, and New Zealand. It is important to bear in mind, however, that benefits are typically for emergency treatment under certain conditions only.
Is it hard to access a doctor that speaks English? Depending on where you're living or moving to, you may find that English speaking doctors are hard to come by, or are only available at the most expensive private hospitals. We advise checking your embassy's website for a list of facilities with medical staff who speak English.
Do I have access to the public healthcare system? Generally speaking, your access to free/subsidized care depends on your legal status. In countries like Hong Kong, for example, those without a Hong Kong Identity Card are not eligible for subsidized rates at public facilities.
Are your medications legal in your destination country? Many of the medications that we use on a daily basis are illegal in other countries, so it's important to check this before moving.
5 questions to ask about individual health insurance
What is the cost of healthcare in my destination country? Doing your homework on the typical costs of treatment will give you a clearer picture of what types of health insurance benefits and limits are most ideal for your needs.
What are my individual health insurance options? Expats typically choose between local and international medical insurance. As their names suggest, local plans cover the policyholder in one country only, while international plans cover the policyholder globally. While local plans are cheaper than international ones, international medical insurance is the best health insurance option for expats. As the creme de la creme of expat insurance plans, one of the superior features of international plans is that they are guaranteed renewable. This means the insurer won't be able to refuse the renewal of your policy.
Do I need pre-existing condition insurance coverage? Pre-existing conditions, which are any ailments or injuries you've previously had and received treatment for, are generally excluded from coverage. That being said, international health insurance companies are often more lenient towards covering such conditions, and may allow coverage under the condition that the policyholder pays an extra premium, or agrees to the imposition of a waiting period on this particular benefit.
Are there any regional coverage requirements I should be aware of? It's also important to check if there are any regulations related to health insurance in your destination country. For example, as of mid-July, those aged 50+ applying for or renewing an O-A/O-X visa in Thailand must secure mandatory health insurance.
How much will my individual health insurance cost me? The premium you will be charged will depend on a myriad of factors, chief among them being your age, area of coverage, and benefits included in your plan.
Who can I go to for health insurance advice?
While there are a plethora of online websites offering insurance plans and quotes, finding the best health insurance plan on your own can be incredibly time-consuming. Your best bet in ensuring you get the optimal insurance cover is to engage the services of a trusted, experienced broker like Pacific Prime.
With nearly two decades of experience in the industry, we're partnered with all the major insurers in the industry to offer bespoke, best-in-class individual health insurance plans, such as:
Best of all, unlike insurance agents, we are not beholden to any particular health insurance company, meaning our clients are guaranteed impartial advice. To request a free quote and plan comparison, contact us today.