Insurance brokers vs agents: Key differences explained
Those on the hunt for corporate insurance will quickly discover that not only do countless plans exist, but so do a variety of different distribution channels in the market. There are insurance companies that you can buy from directly, agents who will sell plans on the insurers' behalf, and brokers that search and compare coverage for you. When it comes to understanding why you might choose one option over the other, Pacific Prime has the information you'll need to find out which fits best with your business' needs. Read on to learn more about insurance brokers vs agents today.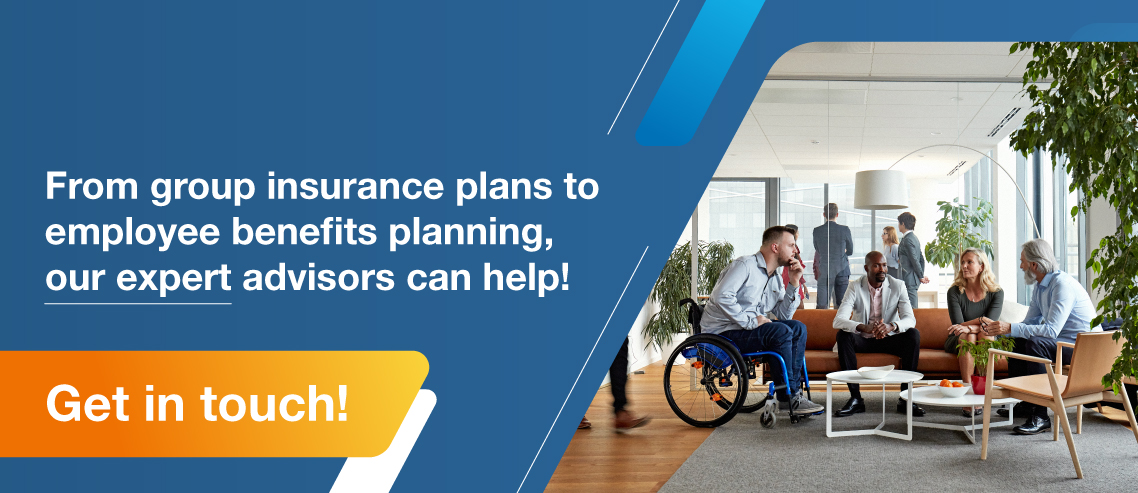 Buying directly from an insurance company
Insurance companies only have the authority to sell their own policies. When searching for insurance solutions, buyers often assume that because it is the most "direct" approach to purchasing insurance, buying directly from an insurer is likely cheaper and less time-consuming than buying through a broker/agent. While this can sometimes be true if you have a solid understanding of the insurance market and its products, it is often not the case.
For one, the process of researching and comparing plans without the help of an advisor can be arduous for any business owner or HR team, as it requires a significant amount of time to understand each and every option to determine whether they're the right fit for the business. Without assistance from an expert, there's also a greater risk of securing an ill fitting plan for your business and staff, which can be incredibly costly in the long run. A good broker or agent can advise you at no extra cost.
While the absence of an intermediary, such as an agent or a broker, could result in a cheaper premium, it is usually not the case. This is due in part to the reliance on third parties to drive business to insurance companies. If the insurer offers plans that are significantly cheaper than what they offer clients through brokers or agents, those intermediaries will find the prospect of selling their products less advantageous – and may even choose to stop selling their policies altogether. This could lead to a significant loss in potential customers, leaving insurers with the costly task of increasing investment in their own sales teams and efforts.
What does an insurance agent do?
Insurance agents have the authority to sell and, sometimes, adjust coverage on the behalf of one or multiple insurers – usually with the goal of maximizing insurer sales and profit. Some key features that sets agents apart from brokers include:
An agent is either captive, or independent. Captive agents are those that can only represent one, single insurer, whereas independent agents represent multiple insurers.
Agents operate on behalf of insurers, and not the buyer. Their aim is to match you with coverage from the insurers they represent.
Some agents, but not all, can "bind" coverage under certain circumstances. This allows buyers to obtain coverage before the insurance company has finished processing the application and issuing policy documents.
Agents earn a stable commission from the insurers they're contracted with; sometimes, captive agents are salaried.
What does an insurance broker do?
If you're wondering 'what is an insurance broker?', then you should know that brokers leverage their expertise to understand their clients' needs, and help them select the right insurance solutions at the best possible price. Unlike agents, their duty is to act in the buyer's best interests, rather than the insurance companies'. Additionally, brokers:
Are independent of any insurer, and tend to offer a wide range of plans from many different insurers
Will prioritize your interests where there is a conflict with their own interests
Make impartial recommendations based on your business' insurance needs, and may even leverage their close partnerships with insurers to negotiate better premiums or specific conditions to be met
Explain aspects of your policy or note things that you may not have considered
Like agents, brokers can operate very differently too. For example, smaller brokers may simply offer a review of the best plans, match you with a solution that best fits your needs – and that's it. Larger brokers, on the other hand, have the capacity to offer a range of value-added services such as claims assistance and renewal support, often at no extra cost.
Some brokers are also specialists in certain products (e.g. group health insurance), and even offer additional services depending on their area of expertise. HR administrators, in particular, will love a comprehensive insurance broker. From claims analysis, to employee education and orientation, a full-service broker does all the legwork for you, thus saving you time to focus on more worthwhile projects.
Insurance brokers vs agents vs insurers
When choosing whether to buy insurance through insurance brokers vs agents, or directly from an insurer, it helps to consider the key advantages of each option. Here's a table featuring the key benefits of each option:
Brokers
Agents
Going direct to an insurer
– Duty to act in their clients' best interests

– Tend to offer additional client support (e.g. claims assistance, claims analysis

– Expertise in a wider range of policies and insurers

– Offer impartial advice on matters relating to your insurance needs

– Larger brokers have greater influence in negotiating premiums and benefits

– Some agents have the ability to "bind" coverage

– Expertise in the policies they sell, and the insurer(s) they represent

– Direct relationship with insurers

– There are some instances where you may be able to obtain a lower premium

– You may feel more in control as you are in charge of reviewing and researching all your options
Table one: Insurance brokers vs agents vs insurer benefits
Get in touch with Pacific Prime today!
As a global health insurance brokerage and employee benefits specialist, Pacific Prime has over two decades of experience helping both individual and corporate clients find the most suitable insurance solutions for their needs and budget. We use cutting-edge technology and a tailored approach to 'simplify insurance' and are also one of only a handful of brokers that all major insurers choose to partner with, giving us a big advantage when it comes to negotiating benefits, conditions, and premiums. If you'd like to learn more about insurance brokers vs. agents or about our insurance plans and value-added services, you're more than welcome to get in touch with one of our friendly and knowledgeable insurance advisors.
Contact us to get started today!