How will ChatGPT change the health insurance industry?
Whether or not you're into the latest technologies, there's no denying the role that they can play in our lives. Technology has the potential to automate processes, increase efficiency, and, of course, disrupt entire industries and sectors. One example is insurtech – a portmanteau of insurance and technology, which has made big strides in recent years. The pace of development is indeed incredible and today's Pacific Prime article will explore a new facet of it: ChatGPT. Join us as we explore what the technology is all about and how it's set to change the health insurance industry.
ChatGPT: An AI-based chatbot programmed to mimic human conversation
ChatGPT is a chatbot developed by San Francisco-based AI company OpenAI. It's considered to be a revolutionary technology because it's trained to learn what humans mean when they ask a question and to answer complex questions in a way that humans would converse. Based on this feature, many users believe that the technology is here to disrupt how humans interact with computers and transform the way we obtain information online. Let's ask ChatGPT a question and see the chatbot in action:
How useful is ChatGPT?
ChatGPT is a powerful language model that can be used for a wide range of natural language processing tasks, such as text generation, language translation, and conversation simulation. Its large amount of training data and advanced architecture make it capable of understanding and responding to a wide range of inputs in a human-like manner. It can be used to build chatbots, assistive writing tools, and other applications that rely on natural language understanding and generation.
Customers will get better, more personalized service when dealing with health insurers
There are many ways that the health insurance industry can benefit from technologies like ChatGPT. To begin with, it can take the burden off customer service agents by providing customers with faster and on-demand access to information. Whether it's answering general queries about health insurance or specific ones relating to the customer's health insurance policy, ChatGPT can do it all. Moreover, ChatGPT can also automate routine tasks like verifying customer information and processing claims.
Human insurance advisors will still be relevant
With every new technology, the fear has been that it will replace humans – a fear that has largely been unwarranted as the role of humans continues to evolve and adapt to changing technological capabilities. Truth be told, it is still uncertain whether ChatGPT would completely put health insurance agents out of business. However, it's unlikely to replace the human element of customer service and the need for personalized recommendations. It's more likely that ChatGPT could ultimately help agents work more efficiently by automating routine tasks and freeing up their time to focus on more complex tasks and providing better value to customers.
Get in touch with Pacific Prime to learn more about the world of health insurance!
As an award-winning, global health insurance brokerage with over two decades of industry experience, Pacific Prime keeps our finger on the pulse of the latest news and updates in the health insurance sector. We regularly publish blog articles, white papers such as our annual State of Health Insurance Report, and other resources to help both our individual and business clients navigate and simplify the complex world of health insurance.
While you're welcome to explore our industry-leading resources, you can also get in touch with our advisors for personalized health insurance advice. Our advisors are friendly, knowledgeable, and most importantly, completely impartial. Rest assured, they'll take into account your unique needs and budgetary requirements, and provide a tailored plan comparison of all suitable health insurance plans in the market. The support also doesn't end there as our advisors are on hand to help you throughout your entire insurance journey.
Contact us today!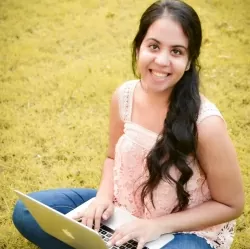 Latest posts by Suphanida Thakral
(see all)